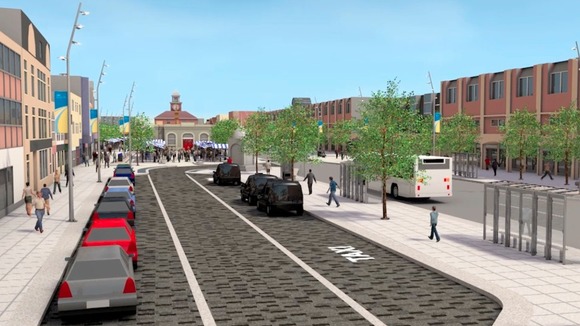 Major work will start on Stockton High Street next week as part of the town's £38 million regeneration programme. The local council says the road layout will change, speeding up journey times and making it easier for people to get into the town.
On Wednesdays and Saturdays a new car park will become a dedicated space for the 700 year-old Stockton Market. New paving, street furniture and trees will also give the High Street, from the Town Hall to Yarm Lane, a whole new look and feel.
I'm confident the newly designed High Street will make a real difference to the future success of the town centre. It will be easier to get into the town and the whole shopping and visitor experience will be transformed. Stockton Town Centre already has something for everyone, markets, events and fabulous leisure facilities to name but a few. These significant improvements will make it easier for people to rediscover what Stockton Town Centre can offer while enjoying their time in the town as well."
– Cllr Mike Smith, Stockton Council