"Superstar" Ben Forster returns to North East
by Richard Salkeld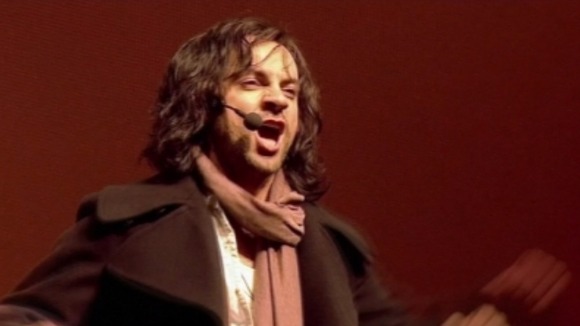 Ben Forster won the ITV talent show to find a Jesus for Lord Andrew Lloyd Webber's new production "Jesus Christ Superstar"
He returned to his roots in Sunderland ahead of his North East debut in a national tour of the rock musical, Jesus Christ Superstar.
Ben's music teacher Mrs Bennett was a real inspiration to him and encouraged him to perform. She introduced him to The National Youth Theatre and then the Italia Conti stage school.
After Stage school he got his first West End gig - performing in Le Cava. He then played Doody in Grease a few years later.
This is a dream come true. I'm a massive fan of Andrew's work. To have the chance to perform in front of hundreds of thousands of people in an arena with such an amazing cast is a real honour.
– Ben Forster, "Jesus Christ Superstar"

Ben was presented with one of his old school reports on his visit back to Thornhill School in Sunderland today.

Ben will perform alongside Tim Minchin as "Judas Iscariot", Melanie C as "Mary Magdalene", Chris Moyles as "King Herod" and his friend Michael Pickering who also went to Thornhill School.

Spice Girl, Mel C spoke to ITV Tyne Tees when promoting her new album in Newcastle.
Well I'm very excited to be here in Newcastle because this really is Ben's homecoming show. He's a Sunderland boy so it's just down the road - so it's exciting for the entire cast because we know the atmosphere is going to be incredible tonight.
– Melanie C, Singer
Ben was the first of our boys to make it to the West End because we've actually had 7 of our pupils now get into shows in London and we're immensely proud. We've got more in the pipeline so if Mr Lloyd-Webber is short of a cast - he need look no further.
– Jacqui Bennett, Ben's former Music Teacher at Thornhill School.

For more information about Jesus Christ Superstar click here.

To visit the ITV Superstar website click here.