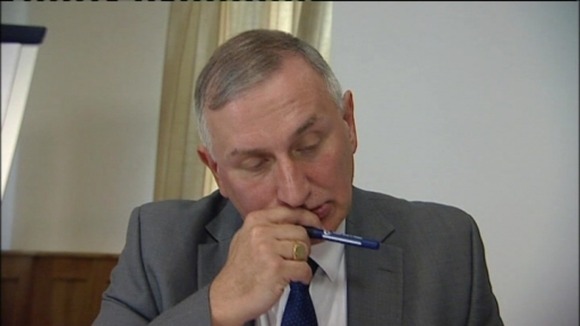 Sean Price, the chief constable of Cleveland Police, has been sacked after being found guilty of two counts of gross misconduct.
A disciplinary hearing found he lied to the Independent Police Complaints Commission, and instructed a member of his staff to lie, about his alleged involvement in trying to influence the recruitment of a member of staff.
He'd been accused of trying to secure a civilian job in the force for the daughter of Dave McLuckie, then the chairman of the Cleveland Police Authority, which oversees the force.
"There was no doubt that Mr Price's conduct breached the Standards of Professional Behaviour both in respect of Honesty and Integrity and Discreditable Conduct as set out in the schedule to the Regulations.

"The most serious allegation found proved against Mr Price is that he persuaded a member of staff to lie in the course of an investigation into his alleged misconduct. As such he was seeking to pervert the course of justice."
– Joanna Greenberg QC, chair of independent disciplinary panel

Sean Price is the first chief constable to be sacked since 1977. The chairman of Cleveland Police Authority Stuart Drummond told a press conference that Mr Price had let himself and the authority down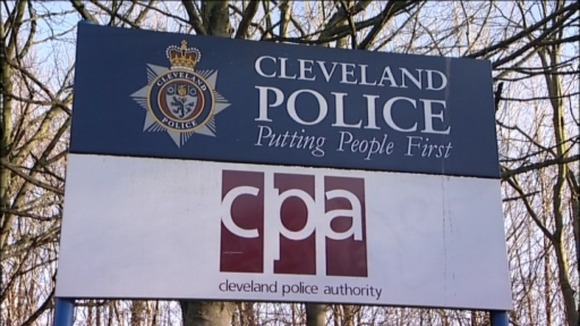 The Cleveland Police Authority confirmed that Mr Price is no longer a police officer, and will not now face a further misconduct hearing relating to eleven other cases of alleged gross misconduct.
"As a police officer, and particularly as a Chief Constable, Sean Price's behaviour and attitude over this matter was completely unacceptable and the sanction imposed is wholly appropriate.

"His actions have seriously undermined his reputation and his credibility."
– Stuart Drummond, chair of Cleveland Police Authority

Nicholas Long, Commissioner of the Independent Police Complaints Commission, said Sean Price almost got away with deceiving their investigation.

He told reporters that Mr Price had lied and put pressure on a member of staff to lie on his behalf.

Sean Price issued a statement saying he is "extremely disappointed" with the panel's decision:
"I believe the disciplinary proceedings have sadly come to an incorrect conclusion. When the judgement was delivered and I was offered the chance to put forward mitigation I declined – the panel was mistaken in their finding and I could not seek to argue for a lesser punishment for something I haven't done.

"On a personal note, I continue to deny any wrongdoing is this or any other matter."
– Sean Price, former Cleveland Police Chief Constable

Mr Price, who was appointed to lead the force in 2003, remains on bail as part of Operation Sacristy, a corruption probe relating to individuals with past and present associations to Cleveland Police Authority. But it is understood he is unlikely to face any criminal charges. That investigation is costing £100,000 per month.
"Mr Price has been found guilty of gross misconduct by an independent panel and it is right he faces the consequences of his actions. The sooner Cleveland Police can move forward and put this behind them the better, but that will be difficult with the criminal investigation on-going.

"The criminal investigation must be allowed to run its course but with an expected end date well into 2014 and at a cost of over £100,000 per month the sooner it is concluded the better."
– James Wharton, Conservative MP for Stockton South

Cleveland Police is currently being led by Jacqui Cheer, who took over while Mr Price was suspended. A permanent replacement is expected to be appointed by a new Police and Crime Commissioner, who will be elected in November.

Watch full report here: