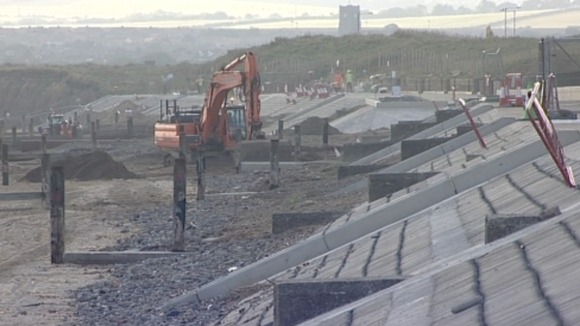 The last giant blocks are being put in place in Redcar's new £30 million flood defences. The wall, along the seafront, should protect hundreds of homes and businesses by reducing the power of the waves and stopping water from breaking over the top.
An 11 storey high crane is being used to lower the concrete blocks into place. Each of the 1,555 blocks weighs up to 28 tonnes.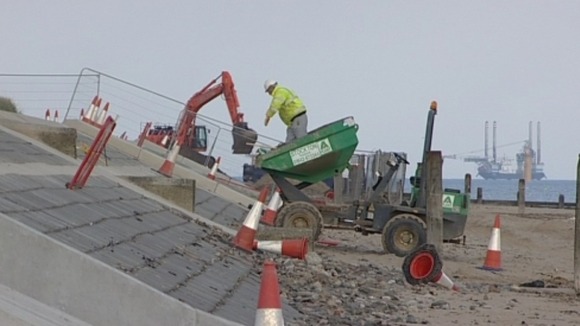 The Environment Agency has given £25.5 million to the scheme, with a further £4.6 million coming from Redcar and Cleveland Borough Council.
"When the Redcar scheme is complete it will reduce the risk of flooding to 978 homes and 209 businesses. We estimate that the sea will rise by around 85 cm over the next 100 years, and without the wall a further 184 homes and 98 commercial properties would be at risk, along with key roads and underground utility services."
– Donna Robinson, Environment Agency

The regeneration of Redcar's seafront is also a key aim of the scheme.
"The new seawall was the catalyst for the £75m regeneration of Redcar designed to stimulate economic growth in the area."
– Cllr Mark Hannon, Redcar and Cleveland Council