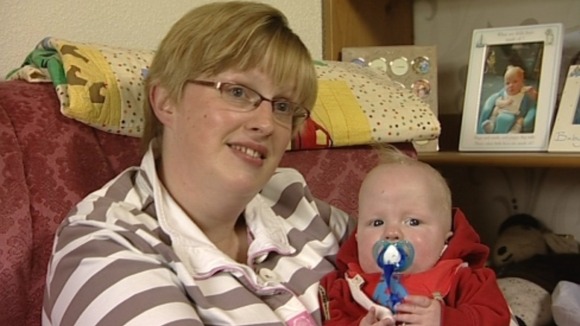 A baby from Northumberland, born with an extremely rare heart condition, is to undergo life saving surgery at Newcastle's Freeman Hospital.
Six-month-old Jack Renton, from Elsdon, is one of only 63 people in the world born with a heart that squirts blood instead of pumping it.
As well as this, he also has a big whole in the middle of both heart chambers and his right chamber is smaller than it should be.
Although surgeons have seen the three conditions before, they have never seen them all together.
The extremely rare condition '8p23 deletion' has only been recognised since 1988.
Doctors are unsure of which defect to tackle first, due to the impact it may have on the other two.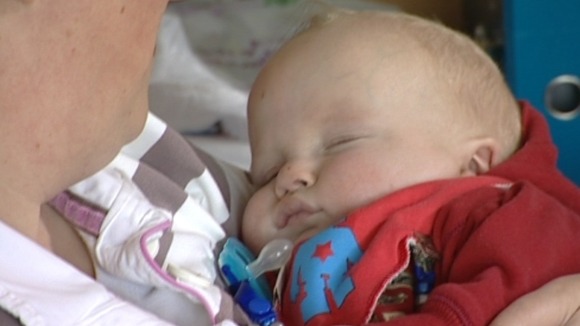 Surgens will need to tie an elastic band around the valve in his heart to stop it squirting and force it to pump instead.
Jack's mother Joanne says she knows it's going to be a tough road ahead, however she is planning to Christen him next autumn, on their wedding day.
"We're hoping Jack's surgery will all be over with by the time of the wedding and christening next autumn. I'm only just allowing myself to get excited about it.

"Jack, of course is going to be our page boy but he will also be wearing the special Renton christening shawl on the day."
– Joanne Wright, Jack's mother

Joanne has had a lot of support from her partner Davey, who says their friends, family and the local community have been great.
" We had more than 130 cards after Jack was born. It was just amazing - every day was like Christmas. People have been wonderful and we want to thank them all."
– Davey, Jack Renton's father

Jack's operation is currently scheduled in for November, but he needs to grow stronger before undergoing surgery.