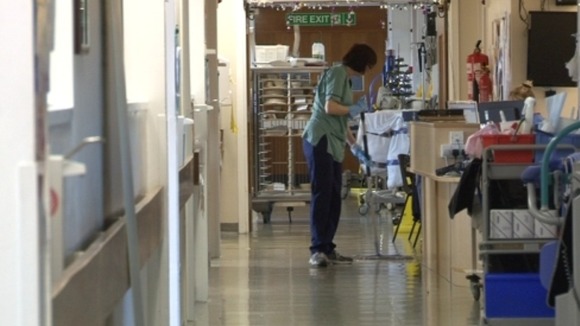 Community health workers will visit more than 150 nursing and residential homes to educate people about preventing winter bugs.
Staff at Northumbria Healthcare NHS Foundation Trust will go to every care home from Berwick to North Tyneside and across to Haltwhistle and Hexham explaining to residents the best way to combat infections like the winter vomiting virus.
The campaign is part of International Infection Prevention Week and nurses will be emphasising the importance of good hand hygiene, which they believe is the main factor in preventing the spread of the Norovirus.
"It is vital that anyone who is feeling unwell themselves and has symptoms such as vomiting or diarrhoea, does not visit their loved one in a care home, until they have been symptom free for at least 48 hours.

"This is because you can still be infectious up to 48 hours after your symptoms have stopped.

"The same goes for anyone visiting family or friends in hospital or attending their GP practice - they should wait until their symptoms have gone to help reduce the risk of spreading the infection to patients and staff."
– Susan Besbrode, Northumbria Healthcare NHS Foundation Trust

The virus, known as 'winter vomiting virus' can cause diarrhoea, vomiting and abdominal cramps with cases traditionally going up during the winter months.

Staff at the Trust say although Norovirus is rarely serious, even in the elderly or the very young, it is highly infectious and spreads rapidly in care homes and hospitals during winter.
"We know that winter bugs like Norovirus spread very quickly in the community and in care homes which is why we're taking this proactive approach to educate people as much as possible on preventative measures before the winter sets in.

"Elderly residents in nursing and care homes are some of our most vulnerable patients and the spread of Norovirus can often result in unnecessary hospital admissions and lengthened stays, not to mention care home and ward closures as we try to reduce the spread of infection.

"It can also result in staff shortages due to sickness as our teams are often infected at work.
– Susan Besbrode, Northumbria Healthcare NHS Foundation Trust

You can visit NHS Choices and NHS Direct for advice and more information.