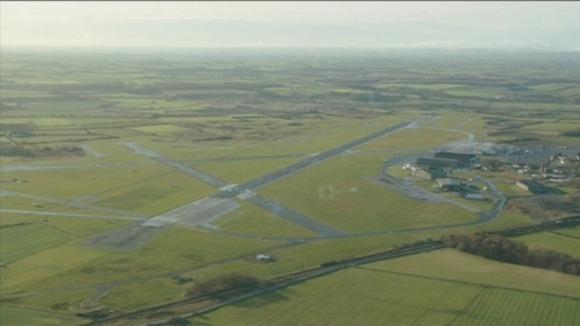 It looks like Durham Tees Valley Airport has lost its bid for nearly £6 million of government regeneration money towards a huge freight operation.
The airport owners, Peel Holdings, applied for Regional Growth Fund money towards the project, it says, could create 1500 jobs.
Peel plans to develop 150 acres of land to the south of the runway to attract aviation and logistics businesses and has described the proposals as 'a significant project for the whole area' which will take around ten years to complete.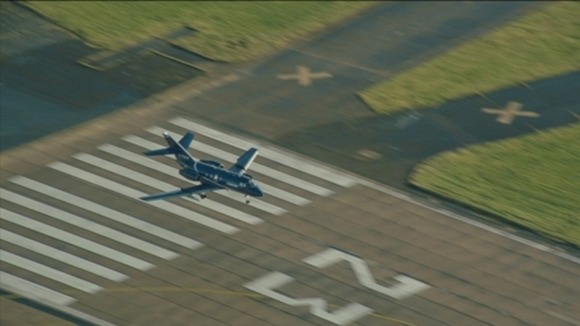 The winning bids for the latest round of the Regional Growth Fund are due to be made tomorrow and ITV News understands the airport is not on the list.
Peel Holdings says it is still awaiting for official news from the Department for Business, Innovation and Skills and can't comment any further at the moment.
The North East Chamber of Trade and Local Enterprise Partnership (LEP), Tees Valley Unlimited, have also declined to comment ahead of an official announcement.
A board meeting is due to be held tomorrow and will be attended by a number of organisations, including local councils.
"We have received no confirmation regarding the Regional Growth Fund bid submitted by Peel Holdings which is supported by the Tees Valley LEP and the six minority local authority shareholders."

"The most recent information was that the bid had made the first short-listing stage.We believe that since then Peel Holdings, who are leading the bid, have had discussionswith Government representatives."

A Board meeting is scheduled for tomorrow where we hope to receive a further update."
– Chief Executive of Stockton Council, Neil Schneider

If the airport misses out on the funding, it will be another blow for the site, which has seen passenger numbers fall by two thirds in recent years.

Peel Holdings became a majority share-holder in the airport earlier this year and said it was committed to the airport.

In May, it started a new marketing campaign to try to encourage passengers to return.
"We have as yet received no official indication from the Government as to the outcome of our bid for support from the Regional Growth Fund for the Southside Scheme.

"We will clearly need to review the news if, and when, it is confirmed, but it would be a great disappointment as it was a scheme that was well advanced with occupier interest and it would have produced much needed activity at the Airport as well as create jobs.

"We remain committed to the delivery of the scheme which is important for the long term prosperity of the Airport."
– Peter Nears, Strategic Planning Director for DTVA