Man who infected partner with HIV found guilty of GBH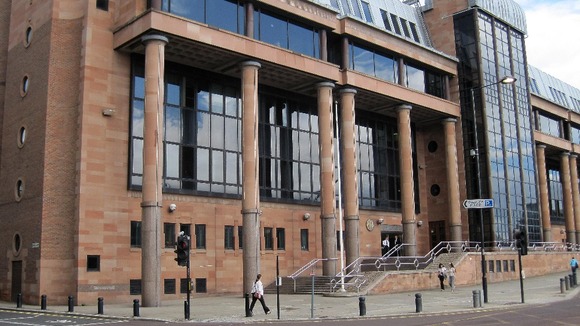 A man who infected his partner with HIV by failing to tell her he had the disease before they started a sexual relationship is facing prison.
Newcastle Crown Court heard Leslie Pringle had a "cavalier" attitude to sex and a disregard for the safety of others.
The court heard Pringle, 48, had been advised on how to avoid passing on the disease after he was diagnosed as well as his moral and legal obligation to inform sexual partners of his illness.
But Pringle had had sex with a woman, referred to in court only as 'X' without using protection and had not been taking his medication or attending clinic appointments to control the illness.
Pringle, of Rennington Avenue, North Shields, denied causing grievous bodily harm to X by infecting her with HIV.
He was found guilty after less than two hours of deliberation. The case was adjourned for reports until next month and Pringle was remanded in custody
"The actions of Les Pringle towards myself have taken away so many choicesI should have been entitled to, therefore I ask that I am allowed to continue to lead a private and dignified life as is my human right.

"I would like to take this opportunity to urge anyone who has had a relationship with Les Pringle to contact their Sexual Health Servicesand request HIV testing.

"Early diagnosis and treatment can prevent irretrievable breakdown of goodhealth, and ultimately saves lives.

"The care and support I received hashelped me enormously in re-building my life.

"Should any persons feel it necessary to talk to the police, I want to state with complete confidence that without prejudice or judgement, the respect and kindness I have received has shown no bounds.

"The selfish behaviour of Les Pringle is nothing short of appalling.

"Through the position he now finds himself in, I hope Les Pringle uses this time to reflect on the damage he has done through his treatment of others, and learn something of compassion.

"There is no shame in having an HIV test, or indeed being HIV positive. "Look after yourself and others, going for a test may well save your life."
– Pringle's victim, 'X'
"I welcome today's decision by the court and want to pay tribute tothe victim in this case who showed tremendous bravery and courage,being prepared to come to court to give evidence.

"She will have to live with the consequences of Pringle's actions for the rest of her life. He breached her trust and showed absolutely no regard for her personal safety by withholding the information that he was HIV positive.

"Pringle knew he was HIV positive but recklessly ignored the health advice he had been given by having unprotected sexual relations with the victim.

"This was a challenging and difficult investigation due to the complexity of bringing such a case to court and the rules of confidentiality that rightly govern health issues.

"Given that Pringle may have had other sexual relationships since he was infected we have a public duty to publicise this case to ensure any other potential victims are made aware and can seek advice.

"Anyone with concerns that they may be at risk should seek confidential advice from their local sexual health service provider.

"Pringle's actions were morally reprehensible and he has shown no remorse for his actions. His victim will have to live with the consequences of his actions for the rest of her life."
– Chief Supt Winton Keenan, Northumbria Police