A new report published by Balance, the North East Alcohol Office and Alcohol Concern has found that young people are being encouraged to drink to get drunk because of cheap alcohol promotions and adverting showing drinking as a social activity.
The report, 'Binge-Drinking to get drunk', has been launched as part of November's Alcohol Awareness week and surveyed one thousand 16 to 24 year olds from the North East.
The young people who took part in the survey concluded that the way that alcohol is promoted encourages excessive drinking - with some saying that it is often cheaper to buy a three litre bottle of cider than it is to buy a ticket to go to the cinema.
"The North East still has the highest rate of under 18s alcohol specific hospital admissions and the highest rate of under 18s in specialist alcohol treatment in England.

Drinking to drunk is not the message we want to be sending to young people. More needs to be done to protect children and young people."
– Colin Shevills, Director of Balance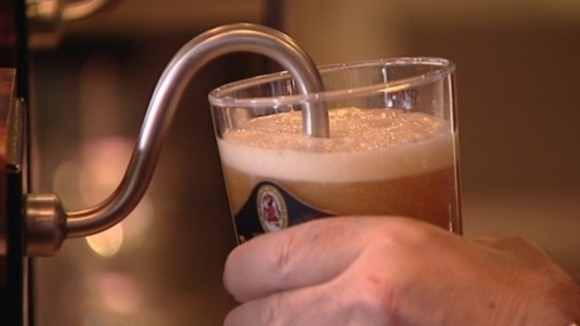 The focus group who were surveyed in the North East said that advertising tended to portray drinking as a social activity essential to having fun, and often sold drinking as the right choice to make when socialising.
"Alcohol is now more accessible to young people with reinforced messages that it's ok to drink to excess. This makes our children vulnerable, increasing the likelihood of them becoming victims of crime, having unprotected sex, and involved in risk taking behaviours which could impact on their education and potentially their future."
– Melanie Soutar, Manager of Matrix Young People's Service