Doctors could soon be able to kill tumours without even breaking the patient's skin. It's being described as 'cyber surgery', and will arrive in Newcastle next year.
It will benefit patients across the North East and Cumbria, and has been made possible by donations to cancer charities.
"It's a great day for cancer sufferers in the Northern region. This is the forefront of technology and it will change the treatment of cancer for many, many patients."
– Sir John Hall, patron, Charlie Bear Cancer Appeal

The new treatment uses a more intense dose of radiotherapy to attack tumours, including those currently hard to reach and impossible to remove. It will also reduce the number of radiotherapy treatments required by many patients.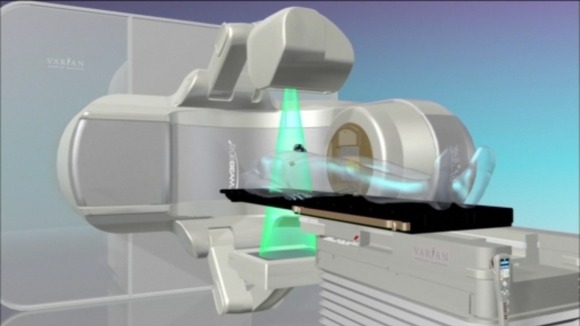 Radiotherapy involves firing high energy x-rays at tumours. But the dose has to be carefully controlled to avoid damaging healthy tissue.
The new machine is far more precise than conventional ones, so the dose of radiation can be far higher. Doctors have compared it to removing a grape from the centre of an orange, without damaging the orange.
Patients who currently need up to 35 daily radiotherapy treatments may soon only need two or three.
"We are talking about offering curative radiotherapy to patients who we are not able to cure either with surgery or conventional radiotherapy."
– Dr Ian Pedley, Head of Radiotherapy, Freeman Hospital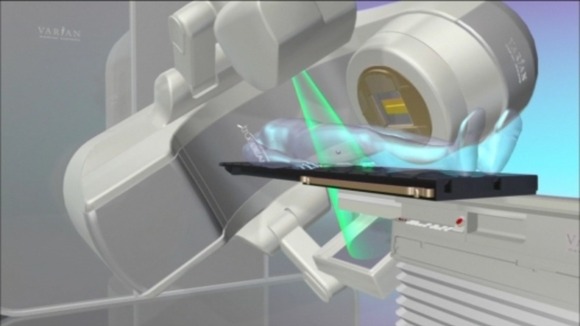 The new machine has cost £3 million. Most of it has been met by the NHS, but the purchase was only possible after the Sir Bobby Robson Foundation contributed £850,000 - its largest single donation. The Charlie Bear Cancer Appeal put in £200,000, with a further £150,000 from the Newcastle Healthcare Charity.
The patron of Charlie Bear, Sir John Hall, had radiotherapy treatment for prostate cancer, and believes the new machine would have benefited him by reducing the number of sessions he needed.
"It might have actually killed the cancer. You can't kill cancer at this moment in time, you've got it all the time and it's about keeping it under control. But with this new machine there's a possibility they might start to kill cancer."
– Sir John Hall, patron, Charlie Bear Cancer Appeal

The new machine will arrive at the Freeman Hospital next spring, and doctors hope it will be in use by next autumn.