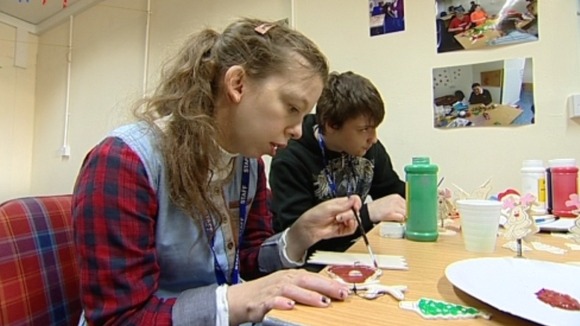 A business has been set up in Redcar to get teenagers with autism or learning disabilities into work.
The shop on the high street, called Kraftilicious, is selling Christmas goods, all of which are made by the teenagers.
The idea came from businessman Frankie Wales - his daughter has autism and he noticed there are few opportunities for school leavers.
"Imagine being at school for 14 years and then suddenly you are out in the big wide word.

"It is difficult enough but with a learning difficulty it is an absolute nightmare. These kids can give so much to companies and can do so much."
– Frankie Wales, Entrepreneur

Kraftilicious gives teenagers the opportunity to practice skills they will need in the workplace.

It is now encouraging larger businesses across the region to get involved and use the skills available.
"It proves we have got some really committed individuals who would be right for employment within the North East and we need that commitment to just make sure the economy continues to come out of recession."
– Craig Warkman, Greggs plc

The teenagers are now setting up a website and doing market research to test what will sell well in the New Year.