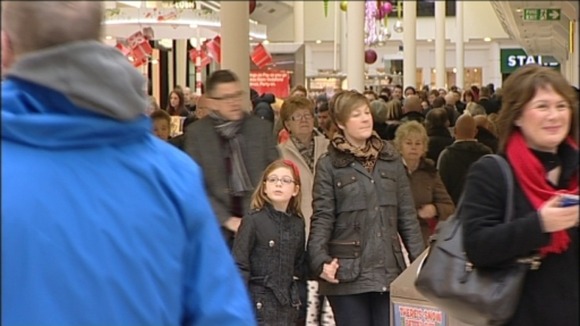 It's been a bumper week for the Bridges Shopping Centre in Sunderland. The weekend before Christmas was its busiest of the year so far, with 120,000 shoppers coming through the doors.
Since then, thousands of people have been visiting the post-Christmas sales; some queuing before the 5am opening on Boxing Day morning.
Retailers and centre managers are delighted, though the late December surge shows how consumers are changing their habits. They are postponing their festive purchases in an effort to secure the best deals. Even so, jeweller Rachael Mather says business is up at least 15% on this time last year.
It seems to get later and later every year. This year has been no exception....

You can never expect it because as retailers we notice the difference in trends in the buying patterns of people. But Christmas, it always comes good.
– Rachael Mather, independent retailer

After another challenging year for retailers, the end of year sales are a chance to end the year on a positive note. For the Bridges Shopping Centre, the sales are also a springboard for 2013.
We've got a number of new retailers, some stores have actually doubled up in size as well to cater for demand so we're hoping that customers that visit the centre for the first time perhaps, or who haven't been for a number of months will see a real change and will carry on shopping with us next year.
– John Green, Bridges Shopping Centre

Watch Helen Ford's full report from the Bridges Shopping Centre here: