A music lover celebrating his Boxing Day birthday received an extra special present when he discovered he had become a millionaire in a Christmas lottery draw.
Andrew Garth was hosting a party for his 29th birthday when he checked his EuroMillions ticket and found out he had won one million pounds in the Millionaire Raffle on Christmas Day.
Mr Garth, a freelance light and sound events technician from Middlesbrough, described the win as "crazy" and said he would now indulge his passion for music by opening a live venue.
The 29-year-old took time out from his birthday party on Boxing Day to check his Christmas EuroMillions ticket.
"It was crazy. I kept getting waves of excitement then disbelief.

I must have checked the ticket at least five times before my friends came to find me.

They thought I was playing a prank on them."
– Andrew Garth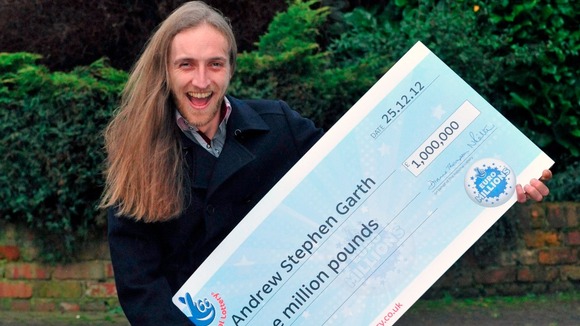 Mr Garth, who is a huge fan of dubstep and drum and bass music, said he had dreamed of opening a live music venue in the area for a long time.
"I love live music but sadly Middlesbrough doesn't offer the kind of taste that I like.

I already have my eyes on a few places to buy, possibly near Teesside Park."
– Andrew Garth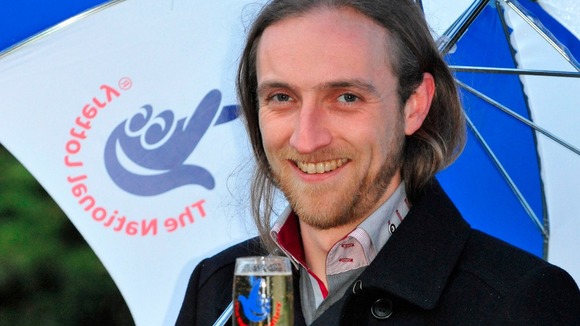 Mr Garth said he would also use the money to pay off his parents' and sister's mortgages and will pay for his family to fly first class to Australia to visit his aunt.
He has already treated himself to a new laptop and a surround sound system for his new 65in 3D television.
Mr Garth bought his winning EuroMillions ticket from a Sainsbury's store in Grimsby, North East Lincolnshire, and won in the special Millionaire Raffle, which guaranteed to create 25 millionaires on Christmas Day.
The National Lottery is also guaranteeing that 25 Britons will start 2013 as a millionaire with a special EuroMillions Raffle on New Year's Day.