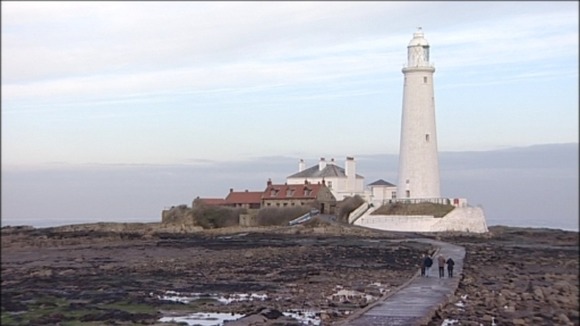 North Tyneside Council is asking for bids from charities, private companies or social enterprises interested in running St Mary's Lighthouse, which is just off the coast of Whitley Bay.
The lighthouse and visitor centre attract 80,000 visitors a year - and last year, 21 couples were married there.
"Wherever you go in Whitley Bay along the coast, you can see the lighthouse. It forms a lot of their memories from when they were younger. "
– Adam Kelsey, Lighthouse Manager

However, the buildings need modernising work, which will cost more than the council can afford. By asking others to take over, the council thinks it can add value to the building, and reduce its costs without selling it.

It is a strategy it has used with other buildings in council ownership - including Wallsend Hall, a former civic hall put up for lease and reopened to the public last year as a vintage tea rooms and wedding venue.

For the Mayor of North Tyneside, Linda Arkley, that is an example of what can be achieved.
"When I look at this building, I see how different it is. It was empty. It wasn't being used. You go around, you see how wonderful it is now. It's warm, it's welcoming. It's giving a service to everyone. And that is what we wanted to do, and that is what we want to do with the lighthouse."
– Linda Arkley, North Tyneside Mayor

The council says outside developers and individuals can apply for grants, to which the council is not entitled.

Bids for the lighthouse will need to take into account the tides, which cut off the island from the mainland at different times each day - as well as the weather. It may need an unusual business model, but the council is willing to consider all comers.