Crowd reaction won't scupper Graham transfer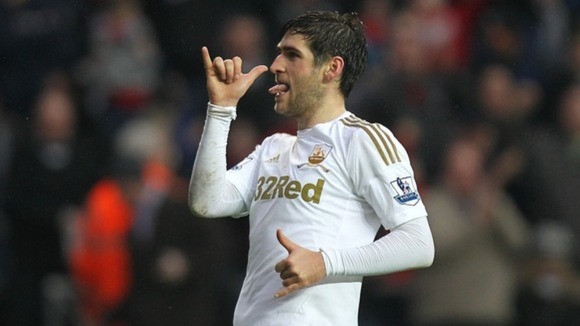 Sunderland target Danny Graham was given a hostile reception by sections of the home crowd at the Stadium of Light last night, but that shouldn't effect his potential transfer to Wearside, according to the men who'll decide his fate.
The Black Cats want to sign the 27-year old striker before the January Transfer Window shuts at 11pm tomorrow night, but no deal has yet been agreed.
Some Sunderland fans have expressed their doubt about signing Graham, because the Gateshead-born player has made no secret of the fact he grew up as a fan of the Black Cats local rivals, Newcastle United.
Graham appeared as a 75th minute substitute for Swansea City during last night's uneventful goalless draw at the Stadium of Light and a section of the home support shouted abuse at him whenever he touched the ball.
The players they did what they had to do and the fans did what they had to do.

I mean they are fans of their teams.

Swansea fans of Swansea. Sunderland fans for Sunderland and when they see a player with another shirt they can respect him, but he is from another team.

I really don't see anything wrong in what the fans are doing or what the players are doing."
– Michael Laudrup, Manager at Swansea Football Club

Danny Graham's potential future manager, Sunderland's Martin O'Neill, also thought it was best not to get too worked up about the incident.
"He is himself reportedly a Newcastle fan. So I think the reaction to that there as we stand at this moment was probably quite a natural reaction"
– Martin O'Neill, Sunderland Football Club Manager

O'Neill also pointed out that certain former Newcastle United players and fans have done very well on Wearside, notably in 1973, when former Magpies Player Bob Stokoe led Sunderland to their famous FA Cup final win over Leeds United.

The Sunderland manager said "Bob Stokoe was looking down at him you know, so he was saying things get better."