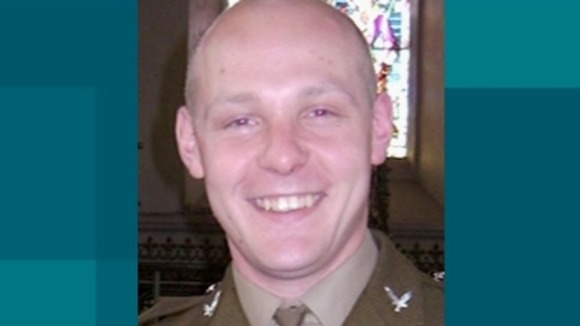 A family has criticised the Ministry of Defence over the time it has taken to investigate the death of a soldier in Iraq.
Lance Corporal David Wilson was found with a gunshot wound to the head at Basra airbase in December 2008.
His family has always contested the suggestion that he had committed suicide.
At his inquest at Crook in County Durham, the coroner Andrew Tweddle recorded an open verdict. The inquest had heard that Lance Corporal Wilson had been drinking.
The coroner found that he fired the shot himself. He said alcohol would have affected the soldier and there was no evidence that he had intended to take his own life.
After the verdict, David Wilson's twin brother Michael, released a statement. This is an extract:
"From start to finish this has been a flawed process.

"From the discovery of David's body there was an incompetent crime scene investigation, followed by an at best substandard attempt by the Ministry of Defence to consider the possible causes of David's death in circumstances where those directing the investigation wrongly closed their minds to there being anything other than one possible explanation.

"David was a wonderful young man. He was a loving and devoted fiance, father, a wonderful son and my identical twin brother."
– Extract from David Wilson's twin brother, Michael.

The coroner has apologised to David Wilson's family for the delay in bringing the inquest to court. He described it as 'bordering on inexcusable'.

He told the inquest he had taken the unusual step of writing to the Prime Minister in November 2011, expressing his deep concerns at the way the case was dealt with.

He said that only after that intervention did the case progress.