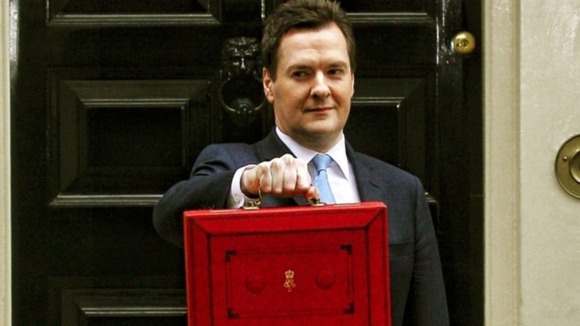 It was a speech the Chancellor has promised would be a 'Budget for businesses'. He wowed them with promises to cut taxes, incentives for hiring new staff and a freeze on fuel duty. But as business leaders consider it more carefully, they're becoming more cautious about how much praise to heap on George Osborne.
The biggest cheers were for his 'tax off jobs', which he hopes will encourage more small firms to take on new staff by cutting the amount of National Insurance they pay. But one entrepreneur in the Tyne Tees Business Club, Kate Baucherel, said it wouldn't happen quickly enough for many firms.
"I think it is going to help business but it's going to help business in a year's time. I don't know what's going to happen in my business in the next year and if I'm looking to employ somebody in say, late autumn, I might well be hanging on until April to do it, and that's really not going to help create growth."
– Kate Baucherel, Galia Digital

The thinktank, IPPR North, joined the North East Chamber of Commerce in expressing disappointment that the Chancellor hadn't done more to help the north of England grow.
"Compared to the Autumn Statement the Budget is un-compelling with very little on skills, inward investment or support for exporters, which is surprising given the export targets set by the Chancellor. **Many regional businesses will wish the Chancellor had been more radical in the pursuit of growth."
– James Ramsbotham, chief executive, North East Chamber of Commerce

George Osborne had an unenviable task: little room to manoever, little money to spend, and yet huge pressure to do something to kick-start the economy. There has been praise for his plans to help home buyers and builders, but the North East will have to wait to see if it benefits from any of the big infrastructure projects he has promised. Those commitments have been criticised by Labour for not being radical enough.

And last year's Budget was remembered for the controversies in the small print: the pasty tax to name one famous example. It may be some days and weeks yet before we can truly judge whether the Chancellor threaded the needle today.