Scarborough man sentenced for brutally attacking woman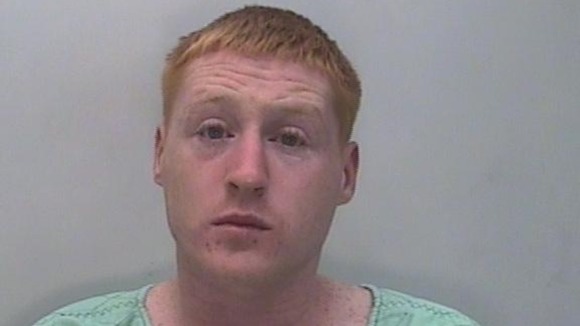 A Scarborough man has been jailed for five-and-a-half years at York Crown Court after pleading guilty to assault and false imprisonment.
31-year-old David Fraser Flinton, of Hinderwell Road, seriously injured a woman, also from Scarborough, while holding her against her will over a weekend in May 2012.
The woman was lured to a flat in the Falsgrave Road area on 11 May 2012 under false pretences, where she was then savagely and brutally assaulted by Flinton.
Flinton kicked and punched her, and as she attempted to leave the flat, violently grabbed her by the hair and dragged her back into the flat. The woman reported the attack to the police three days later.
The woman was left with a fractured arm, fractured sternum and severe bruising to her face - as well as a blood clot around her eye. She still has scarring and weakness in her arm from the attack.
Flinton was charged on 14 May 2012, and pleaded guilty to both offences yesterday and was sentenced on the same day.
He has since been jailed for four years for assault and 18 months for false imprisonment, with the sentences to run consecutively.
"Flinton would have got away with this horrendous crime had it not been for the victim's bravery and her determination to see that this does not happen to any one else.

"Initially the victim was too frightened to report the assault and reluctant to pursue the case against Flinton. But with support from specially trained officers from the police and partner agencies, she was able to gain confidence and provide evidence to enable us to take the case to court.

"I sincerely hope this case gives other victims of domestic violence the courage and confidence to come forward, safe in the knowledge that the police will do everything possible to protect them from future violence and pursue the perpetrators through the courts."
– Detective Constable Claire Wilkinson, Investigating Officer, North Yorkshire Police

Police are encouraging people in similar situations to get in contact with them. You can either call the police non-emergency number 101, or if it is an emergency or your safety is threatened police say that you can always call 999.
"North Yorkshire Police are committed to protecting and preventing crimes of domestic abuse and would encourage people suffering domestic violence to come forward and report it to the police.

"We have specially trained officers who work in dedicated protection units across the force. As well as investigating the crime, they can also provide advice about other support services, separate from the police, which are available to victims of both violent and sexual crime."
– Detective Constable Claire Wilkinson, Investigating Officer, North Yorkshire Police