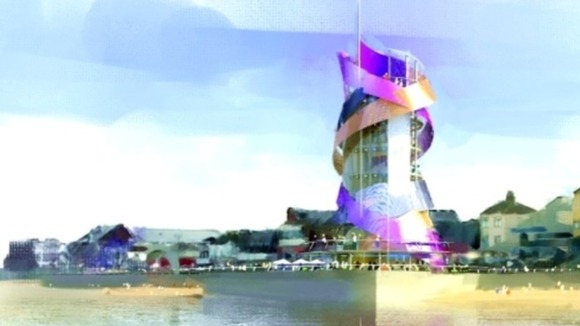 Redcar's newest monument, the Redcar Beacon, is opening to the public for the first time.
The Redcar Beacon, which stands at 80 feet tall and took 12 months to build, will be free to visit as part of the town's £75 million regeneration.
"The opening of this fantastic landmark marks the latest chapter in the town's history.

"We are proud to have built something that will watch over generations of families as they create their own precious memories at the seaside."
– Councillor Mark Hannon, Cabinet member for economic development
"The Beacon couldn't be better named, as it really is a beacon marking a new start for the town.

"The Easter weekend will be a time for celebration and an opportunity for everyone to embrace the positive results of the regeneration despite the economic gloom.

"The Council will continue with our regeneration efforts right throughout the borough."
– Councillor George Dunning, Leader of Redcar and Cleveland Council