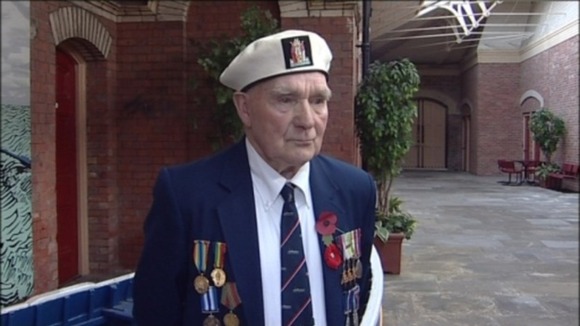 Sacred Heart School in Redcar hosted the medal presentation.
In a packed hall, pupils and invited guests applauded as John Ramsey received his medal from his local MP, Ian Swales.
"As I have told family members, at long last, I have achieved getting a medal for the Russian Convoys because a lot of the local men from around this area have passed away."
– John Ramsey, British Navy veteran

The former gunner told ITV News about the harsh conditions they faced, constantly under threat from the enemy.
"Most men on convoys will now only too well you had to make sure the guns would fire.

"If they were iced up, you would have to chip the ice off the guns. They knew for a fact that if they went in the water, they wouldn't last long."
– John Ramsey, Royal Navy veteran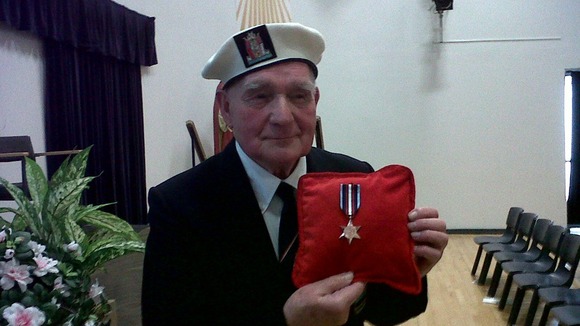 Mr Ramsey also revealed he had asked the Queen for support during his lengthy campaign.
"I wrote to Her Majesty the Queen. I got a lovely letter back from Her Majesty.

"I congratulated her for being on the throne for sixty years.

"I said can you please use your influence Your Majesty and help the veterans get this medal. "
– John Ramsey, Royal Navy veteran

The British Navy escorted the merchant ships taking crucial supplies to Russia during the Second World War.

It was a journey Sir Winston Churchill described as the "worst on earth" and nearly 3000 people lost their lives.