Labour leader welcomes new South Shields MP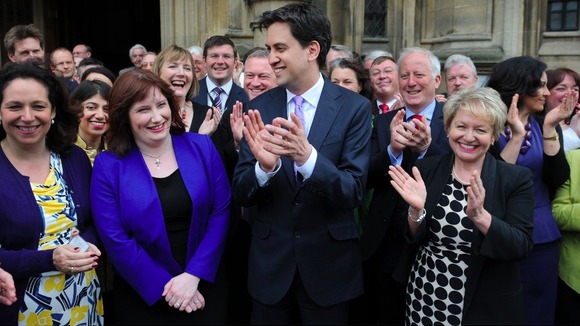 The new South Shields MP Emma Lewell-Buck, has visited the House of Commons for the first time to take her seat.
Labour leader, Ed Miliband, said Ms Lewell-Buck would be a "fantastic MP" after winning the South Shields by-election triggered by his brother David's decision to stand down.
Welcoming her to Westminster, Mr Miliband praised her "brilliant campaign" and said she had made history as the first female MP for the Labour stronghold.
"You said to me as we were walking down the stairs just now this was your first visit to the House of Commons, you are incredibly welcome.

"We are incredibly proud of you, you are going to make a fantastic Member of Parliament.

"I know you will be a dedicated and tireless campaigner for your constituency and you are a fantastic asset to the Labour Party."
– Ed Miliband, Labour leader

Ms Lewell-Buck, Labour's newest MP, secured a majority of 6,605 in last week's contest despite a surge, which saw UKIP claim second place, ahead of Conservative in third and the Liberal Democrats pushed down to seventh place.