Report highlights police failings in attempts to trace 'Black Dog Strangler'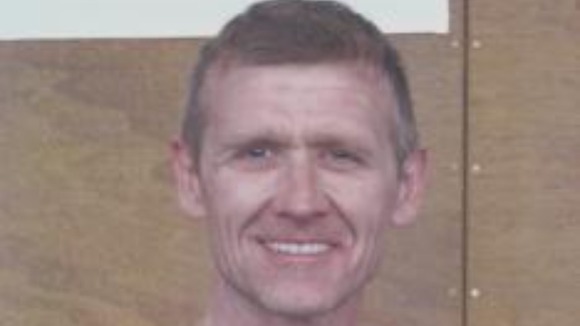 A report has found that Northumbria Police had "too low a level of urgency" in dealing with a convicted killer who escaped from a psychiatric hospital in Newcastle.
Phillip Westwater, dubbed 'The Black Dog Strangler', escaped from St Nicholas Hospital in Gosforth on January 2nd and was missing for more than 12 hours before being found and returned to a secure ward. However, the public was only informed of the 44-year-old's disappearance ten hours after it happened.
Newcastle and Northumberland Health Trust has carried out an investigation into the police procedure surrounding his recapture but have not published the results of their inquiry.
Northumbria's Police and Crime Commissioner Vera Baird has also conducted inquiries and says police "didn't adequately risk assess" Westwater and that he was dealt with at "too low a level of urgency". She said:
The police were neither as speedy or as effective as the public would have wished.

"In duty to them they quickly recognised that and on the January 4th set up their own inquiry that's been deep and thorough, it's produced an action plan which is three-quarters implemented.

"I have looked forensically and at length into that and I am satisfied that what they have found went wrong has been corrected and the public should be reassured about that."
– Vera Baird QC, Police and Crime Commissioner for Northumbria

In response to the review conducted by Vera Baird QC, Northumbria Police issued a statement saying the case "was not managed by Northumbria Police to the standard what we would expect".

Deputy Chief Constable Steve Ashman said:
"We welcome the report into the circumstances surrounding the escape of Phillip Westwater in January this year from St. Nicolas' Hospital.

"It is clear that this incident was not managed by Northumbria Police to the standard that we would expect and that is wrong. We recognised this at the time and an intensive review was undertaken into every aspect of our handling of this case.

"Our review, as the Police and Crime Commissioner has highlighted, was both thorough and timely and has identified a number of important areas which we need to improve upon.

"At the heart of this lies the fact that we did not adequately assess the risk that this man may have posed to the public. The safety nets that are in place to ensure that such a risk to the public is identified and managed with the right level of response did not work.

"The initial report came into us via our non-emergency number. This unfortunately set the tone for our response.

"Every aspect of this response has been examined in detail. Our action plan absolutely addresses each and every one of the points raised in both our internal review and the subsequent Police and Crime Commissioners report, we will continue to work with our partners to deliver this."
– Deputy Chief Constable Steve Ashman, Northumbria Police

It is understood that the review recommended that all police be trained in risk assessment to fully understand the distinction between voluntary psychiatric patients and those compulsorily committed to a psychiatric hospital by court order.