Family pay tribute to 'gentle giant' crash victim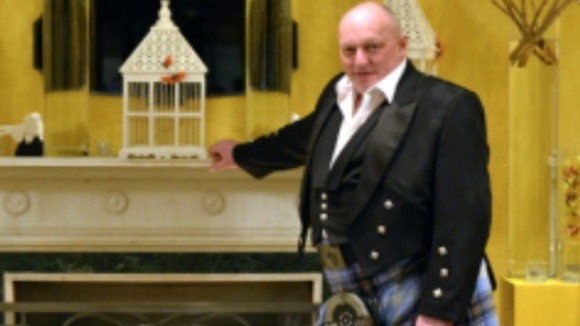 The family of a Northumberland driver who died in a crash on the A595 in Cumbria say he was a "gentle giant" who was "well liked".
Iain Bell, from Haltwhilstle, was killed when his Toyota Landcruiser collided with a lorry at Mealsgate, between Carlisle and Cockermouth at approximately 5am on Monday.
In a statement, the 40-year-old's family said:
"Iain was a wonderful husband, son, brother, uncle, dad and granddad. He loved to tinker on his old wrecks which he called his pride and joys along with his three grandsons.

"Iain attended Cockermouth High School and later went on to become an electrical engineer undertaking his training at Sellafield Nuclear Power Plant.

"To most he was known as 'Big Iain' or the 'Gentle Giant', he was well liked and respected at Sellafield, where he worked as a construction manager and previously at Chapple Cross."
– Family of Iain Bell

His wife Linda added:
"On Monday part of me died with him and life will never be the same again for me, our family and anyone else who knew him."
– Linda Bell, Wife of Iain Bell

The lorry driver, a 52-year-old man from Hartlepool, suffered minor injuries. The road was closed for most of the day after the collision.

Cumbria Police is asking any witnesses to contact them on 101 or call Crimestoppers anonymously on 0800 555 111.

Watch video of the crash scene: