Music historian Chris Phipps, who worked with Gavin Taylor on the Channel 4 programme, produced by Tyne Tees Television, pays tribute to a remarkable career in the music business.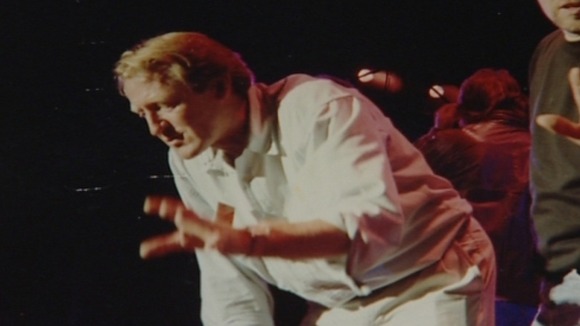 Gavin Taylor ranks with David Mallett and Dick Carruthers as one of the few directors who could capture both the intimacy and the theatrical power of the world's greatest performers live on stage for broadcast and sell-through markets.

Graduating from the National Coal Board film unit, Gavin trainedas assistant cameraman for the fledging Tyne Tees Television, which had operated from a converted furniture storage house on City Road.

He established a reputation for directing high quality pop offerings like "Alright Now" for the ITV network and "Saturday Shakeup" for the regions. By 1982 Gavin Taylor was helming Channel 4's anarchic music flagship programme "The Tube", directing every major solo and band act live on a Friday night for 5 years, beginning with The Jam on November 5 1982 and ending with Duran Duran in the final 1987 transmission.

Whether it was Public Image Ltd, Tina Turner, Cameo or TwistedSister - his personal all time favourite Tube performance - the unfazed composure of Gavin Taylor and his crew concealed a rock n roll heart and a capacity to lens extraordinary performances in the chaos of Studio 5.

It was a 'Tube' commission to film U2 live at Red Rocks Coloradoin1983 that put Gavin Taylor in the music history books. The no-frills power performance on a rain-soaked night in June was rated by Rolling Stone magazineas one of their TOP 100 'Moments That Changed Rock 'n' Roll History'.

Post 'The Tube' - despite the mixed success of Tyne TeesTelevision's 'The Roxy' - Gavin was the go-to choice for the world's top acts and broadcasters.

His visual flair is epitomised in the definitive 'Queen Live at Wembley 86' (he enjoyed an especially creative relationship with Queen and their manager Jim Beech), and 'Eric Clapton and Friends', as well as gigs by everyone from Dylan to Dire Straits in the 80s and 90s.

Gavin Taylor's talents also ranged beyond classic rock. His name is often the final credit on the Prince's Trust concerts, The Royal Variety Performance,Glastonbury, and many Montreux Jazz Festival performances including the iconic duo of Quincy Jones and Miles Davis.

Before ' Les Miserables ' was mooted as a movie, Taylor accepted the challenge of capturing the 10th Anniversary of the production in a special concert version, as well as a tribute to Cameron Mackintosh in1999.

Taylor pioneered a unique style where he dispensed with vision mixers and literally cut the images live himself, co-ordinating up to 18 cameras, most memorably for Freddie Mercury and Montserrat Caballet in Barcelona in 1992.

The zenith of his career was to film Michael Jackson and Whitney Houston live in Brunei, in what would be their near- final performances.

Gavin Taylor: director and colleague extraordinaire".
– Chris Phipps, Music historian