Police volunteers honoured in House of Commons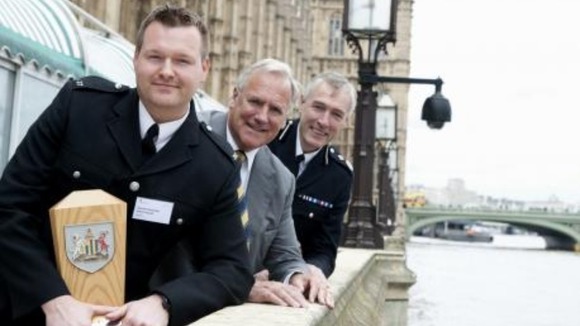 A volunteer police officer from the North East is among a select few from around the country to be honoured for their work.
Special Constable Daniel Kempf, who volunteers with Darlington police, scooped the trophy at the annual Ferrers Awards at the House of Commons on Monday, June 24.
The award honours the contribution of police special constables and police support volunteers across the country.
He has been recognised for helping to improve relationships between the local police and the Polish community in Darlington.
The 32-year-old, from Poland, set up a series of meetings specifically for the Polish community and worked closely with the force to improve understanding of Polish culture.
"Special Constables and police volunteers make a huge contribution to local policing sharing their time, talent and skills for the benefit of their community.
– Home Secretary Theresa May.
"The achievements we celebrate today show how special constables and police support volunteers can add significant value to policing.

"Their dedicated efforts alongside regular officers and staff to improve local communities are inspiring.

"The College will work closely with the police service to ensure special constables and police support volunteers continue to be a vital part of policing."
– College of Policing Chief Operating Officer, Deputy Chief Constable Rob Beckley.

Another volunteer, Bill Appleby, was also recognised for his work in recruiting police volunteers for Durham City Police.