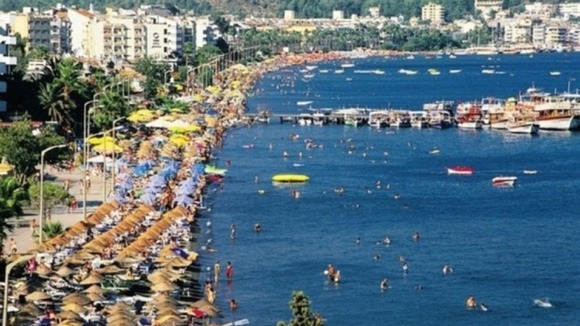 Doctors in Turkey say they are amazed by the continuing recovery of a Middlesbrough teenager Dwayne Ward, who was stabbed, stripped and left for dead in a garden in the busy tourist town of Marmaris.
His family now hopes that he could be flown home by the end of the week, despite suffering deep cuts to his body, throat and legs in the attack.
A pump that had to be put in Dwaye's lung after it was punctured has now been removed; another sign of the extraordinary pace of his recovery.
ITV News has spoken exclusively to his brother Darren who was out with Dwayne on the night he was attacked.
He told us Dwayne does remember troubles with some local men before the attack after he kissed a Turkish girl. He also said that his worst fears were realised after they got split up in the crowds on a night out early into their holiday.
I didn't know if he was going to die or not. I just couldn't believe it and I can't believe we got separated.

"My little brother I should have been there to protect him...but it's just the second day. It's just a nightmare - it only happened on the second night."
– Darren Ward

The pair had been drinking in the busy Bar Street district of Marmaris where Darren said his brother remembers some trouble starting after he kissed a local girl.

However, what happened next is unclear with Dwayne apparently remembering nothing of the attack itself.
"He just remembers getting hit by something on the back of his head. And that was it - he was knocked out."
– Darren Ward

The authorities here though stress that tens of thousands of young British holidaymakers go home from here with nothing but good memories.