Fresh appeal on anniversary of Quayside attack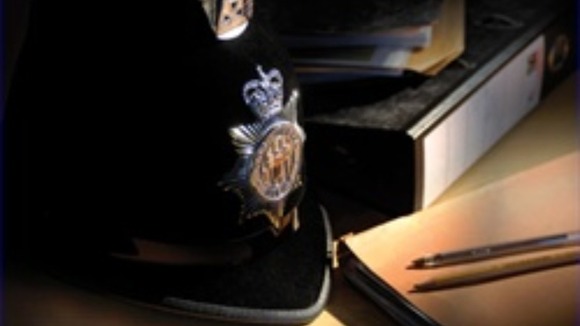 Officers investigating an assault in Newcastle city centre are re-appealing for information a year on from the Quayside attack.
21-year-old Robert Light, from Liverpool, had been in the Riverside bar at the Quayside in the city centre when he was assaulted in the early hours of Sunday 1 July.
He was found unconscious on the pavement at the back of Victoria 22 and taken to hospital for treatment to a serious head injury.
Following a lengthy stay in hospital he was then discharged.
"Rob is doing really well albeit there is a difference in him. It's very difficult to describe.

"We were always warned by the Neurosurgeon Consultant at Newcastle to expect slight differences to Rob's character, which I have.

"If I look at photographs before the attack I can see the difference in him. Slight changes in his character are noticeable, and he still has some cognitive issues and issues with his balance preventing him from playing football.

"However Rob has tried his hardest to get his life back on track. He went back to his part-time job at Asda in December last year and he started driving again at the beginning of May, and is commencing his university studies in September – another step forward."
– Suzanne Trott, Robert Light's mother

A year on from the assault, police are continuing to investigate the attack and are hoping anyone who was in the bar on Saturday night, June 30, 2012, into Sunday morning, July 1, 2012, who has information will come forward.

Robert Light is:
White
Of slim build
Short brown hair
Wearing a blue denim shirt and grey chinos on the night of the attack.
"The victim received a life-changing injury and this has been and continues to be extremely difficult for him and his family.

"We did everything possible at the time to trace the people thought to be involved and we continue to act on any information which comes to light.

"It's been a year since the assault and it's possible the people responsible have told others about the assault they carried out. I'd ask anyone who has heard information about a man being assaulted last summer near to Riverside to get in touch as soon as possible.

"Even information they feel may be insignificant can actually be really important to help us piece together what happened and who is responsible. I'd urge them to think of the victim and his family and come forward."
– DC Jane Marley

A group of six men left the Riverside bar just before the attack took place and it is believed that they may have vital information about the assault.

Four of the men were seen getting into a silver BMW car, while two others ran off past the Quilted Camel.

Anyone with information about the assault is being asked to contact police on 101 ext 69191 or by ringing Crimestoppers anonymously on 0800 555 111.