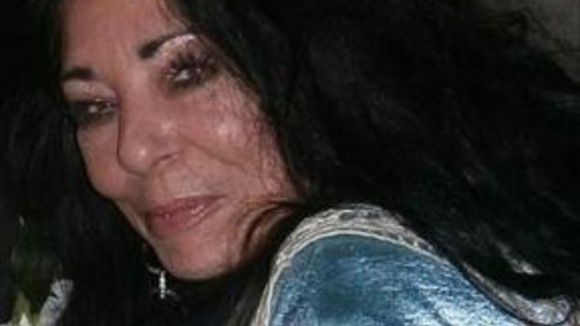 The trial has started of a man accused of murdering County Durham woman Pamela Jackson.
The prosecution described the area in which the shallow grave containing the 55-year-old's body was found as "bleak West Yorkshire moorland" off the B6138.
When forensic specialists uncovered the burial site, a plastic Tesco bag was found on top of her body, which was left in a foetal position.
"It's a Tesco bag containing some flowers, perhaps a sign of contrition at that early stage."Pamela Jackson has been buried with a bunch of flowers in a plastic bag. The Tesco bag was examined and a finger print was found on it. Whose finger print was it? Yes, members of the jury, Adrian Muir's."
– Andrew Robertson QC, prosecuting

Analysis of Muir's phone showed it travelled down the A1 on the evening of 3 March from Chester-le-Street, across the Pennines, to the moors where the grave was later found.

Muir did not claim anyone else had used his phone, the court heard.

Her blood was discovered at her home, and also in his Kia car, the court heard.

Soil samples found in the footwell of his car linked him to the grave site, the jury was told.
"However, despite all that, this defendant refuses to face up to what he has done, refuses to face up publicly to the grievous crime he has committed, hence this trial.

"There was a time he was prepared to admit, at least privately, that he had murdered Pamela Jackson.

"It seems initially he was so overcome with remorse that he decided to kill himself."
– Andrew Robertson QC, prosecuting

Mr Robertson said Muir did not leave a suicide note, but "dictated his feelings on his phone and thus the police were able to eventually retrieve his own recordings of his own voice, we say, confession to his crime."

The trial could run until the end of September. Adrian Muir denies murder.