Cleveland Police confirm mounted unit to disband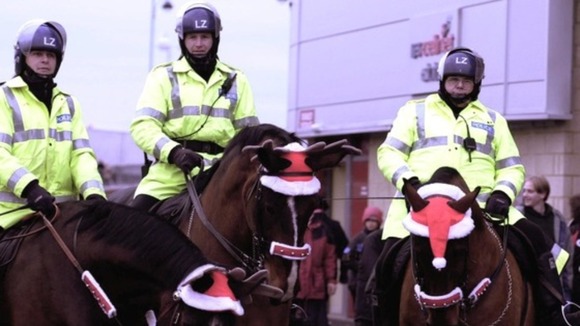 Cleveland Police have confirmed that the disbanding of the force's mounted section will continue as planned, after campaigners failed to secure the funding needed to maintain it.
Chief Constable Jacqui Cheer previously met with campaigners and had said she would look again at the decision if the £521,000 worth of funding per year could be raised.
"I fully appreciate the sentiments of the campaigners, and I have met with a number of them to discuss the matter, however with 300 fewer officers I need to deliver a policing service to Cleveland that keeps people safe. It is about deploying officers where they are most needed. It is more important for officers to be in neighbourhoods, response or child protection rather than the Mounted Section.

"This is an operational decision which has been scrutinised by the Police and Crime Commissioner and the Police and Crime Panel.

"I am pleased to say that we are now in discussions with a local charity with a view to finding homes for the horses as soon as we can."
– Chief Constable Jacqui Cheer

The deadline of 31st August has now passed, and arrangements are underway to secure new homes for the horses and disband the Section.
Operational policing is a matter for the Chief Constable and it is for her to prioritise her resources.

"While a number of people have expressed concern about the Mounted Section going, feedback has also come in from members of the public who have said that retaining the Section should not be a priority in this difficult financial climate."
– Barry Coppinger, Police and Crime Commissioner for Cleveland