Northumberland to have Europe's biggest dark sky park?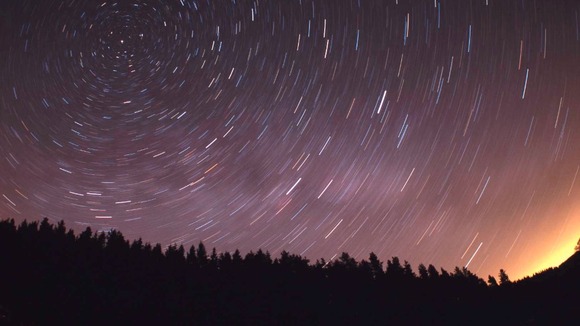 A bid to make Northumberland's sky Europe's largest area of protected night sky has now been put forward. The plan is to create England's first Dark Sky Park, it involves improving the light and encouraging stargazing. It is being considered by the International Dark Skies Association in America. If approved, the project would protect almost 1500 square kilometres of Northumberland sky.
Kielder Water & Forest Park Development Trust, Northumberland National Park Authority and Kielder Observatory Astronomical Society have been working on the plan for two years.
"We have worked very hard to put together a professional and compelling bid document. We can't take anything for granted, but we have a great story to tell about our long-term commitment to protecting our night skies in Northumberland and engaging with the public. Northumberland Dark Sky Park has a wonderful ring to and would provide yet another reason to visit this wonderful part of England, especially in the darkest months of the year."
– Elisabeth Rowark, Director of Kielder Water & Forest Park Development Trust

The document is 80 pages long, here are the key points:
More than 300 light meter readings have been taken underlining that Northumberland has the largest expanse of truly dark night skies remaining in England.
Kielder Observatory has shared the wonders of the Universe with over 43,000 visitors since it opened in 2008 and further growth is forecast.
A unified Lighting Master Plan has been endorsed by the Northumberland County Council and the Northumberland National Park Authority to protect our night sky from wasteful light pollution in future years.
A lighting audit reveals that 75% of external lighting within the proposed Northumberland Dark Sky Park complies with IDA guidelines – the bid includes plans to improve this still further.
Forestry Commission, Northumbrian Water and Greenhaugh village are just a few of the places and organisations already making changes to their lighting to enhance the dark skies within the proposed Dark Sky Park area.
Local businesses are working to develop new astro-tourism activities. Some have already run stargazing packages and more business training seminars funded through the programme are planned.
Northumberland County Council's street light replacement programme will make a significant contribution in protecting the night sky through the use of more energy efficient and fully shielded lights. Maintenance costs will also be slashed by 60%.
More Dark Sky Discovery locations will be created in the Dark Sky Park where people can enjoy stargazing.
"This is a very ambitious bid which would create one of the world's largest areas of protected night sky. But this is about more than just admiring the breath-taking beauty of the heavens. It's also about retaining the tranquil rural character of Northumberland and supporting local businesses to tap into the growing public appetite for stargazing."
– Duncan Wise, Visitor Development Officer with Northumberland National Park Authority
"Winning Dark Sky park status will only serve to enhance the visitor experience and ensure that we maintain the dark skies for future generations to look out into the universe and wonder about our place in it. So much of the UK is blighted by light pollution which makes places like the Kielder Observatory so very special."
– Gary Fildes, Founder Director and Lead Astronomer at the Kielder Observatory

For more information on the dark skies bid, click here or here