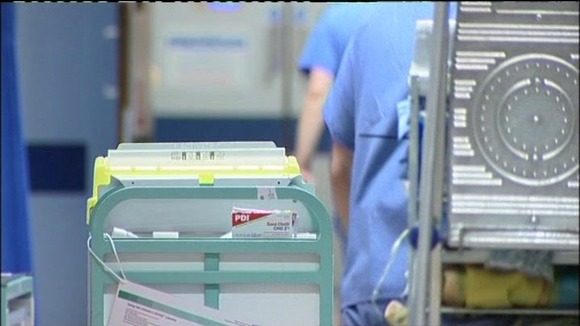 New research suggests the North East would lose out under a proposed new formula for distributing NHS funding. The Durham University study says changes could reduce services in areas like Sunderland and widen the North-South divide.
The funding is allocated to the newly formed Clinical Commissioning Groups which are responsible for services like accident and emergency, elective hospital treatment and community health.
Using data provided by NHS England, the Durham researchers mapped the difference in funding per person between the current formula and the proposed new calculation.
They say the new formula favours more affluent areas and penalises poorer regions. For example:
In Sunderland, NHS funding would decrease by £146 per person
In South Tees, funding would go down by £60 per person
In South Eastern Hampshire, funding would increase by £164 per person
So why are the changes being considered?
Until now, the funding calculation has taken deprivation into account when distributing money. The formula now under consideration puts greater emphasis on age. As a result, areas where people live longer would receive more money.
"If this formula is implimented as it currently is, and of course it is out for consulation, then it could lead to decreases of up to 11% in health funding across the region. Now if you're in Sunderland, having £150 pounds less spent on your healthcare is definitely going to be noticable. "
– Prof Clare Bambra, Durham University
The solution is clearly to change the formula and to take into account levels of deprivation, and to take into account the poor health outcomes that the North East has already. Clearly it's not right to widen the already existing inequality. We need to close that gap, not make it worse."
– Greg Canning, Royal College of Nursing

NHS England says the proposed formula is under review and will be adjusted before it is implemented. Its board will meet in December to decide the next steps. It also says the money it distributes to CCGs is only one part of wider NHS funding.
The funding allocations review group has been exploring and considering the best approach to ensuring that any future funding allocation proposals ensure equal access to health services across the country and address health inequalities. It is only right that as part of this process we continue to examine the risks and benefits of a range of potential options.
– NHS England