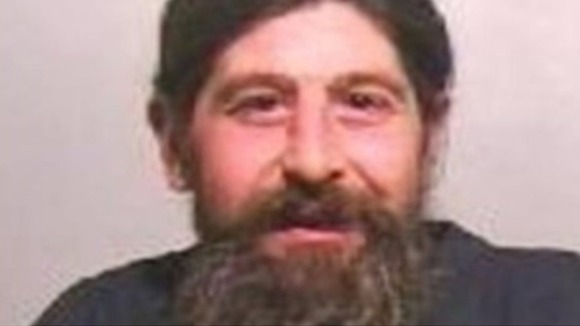 Northumbria Police have released childhood pictures of a murdered man in an attempt to help catch his killer.
32-year-old John 'The Badge' Roberts was found dead inside his home in Winlaton a year ago on Sunday December 16.
Detectives are continuing to appeal for the public to come forward and help them catch his killer. Detectives are hoping that DNA found at the scene could prove key in finding out who killed him. John was found dead in the living room of his Winlaton,Gateshead home having suffered a serious head injury.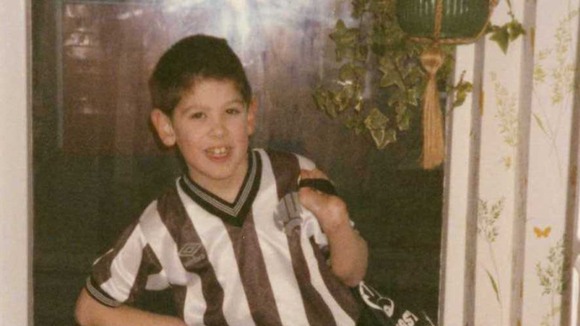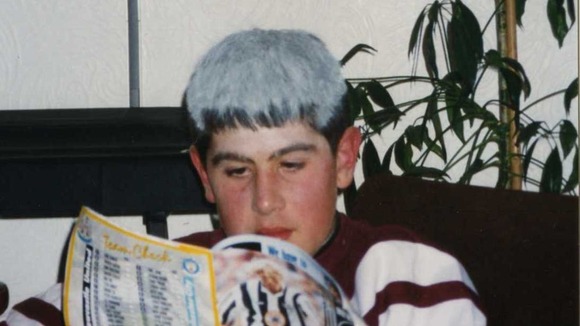 "It's been 12 months since John Roberts was murdered and the investigation to catch his killer is very much ongoing. "In the last year we have carried out more than 2,500 house-to-house enquiries and spoken to over 5,000 people as part of the investigation. We will continue the investigation until we find who killed him. "We still need the public's help and would urge anyone who knows anything, people who might have heard anything about John's murder, or anyone who thinks they could help us solve this murder to get in touch with us."
– Detective Superintendent Roger Ford, Northumbria Police

Forensic enquiries carried out at the scene identified DNA evidence. Analysis of this DNA showed that it belonged to a female. Detectives are keen to identify this female, as she could have vital information that could help solve the murder.
"DNA evidence from the crime scene tells us John had come into contact with a female inside his home sometime before his death. "We've DNA tested people who we know were associated with John and are checking the DNA with national databases and it's only a matter of time before we get a hit. "From what we found at the scene we believe that she was involved in John's death in some way. "She could hold the key to us finding out who killed John Roberts and it's vital that we find out who she is. "People only need to give us a name and because of the DNA evidence we can quickly and easily eliminate people from our enquiries. We just need the information and we will act on it."
– Detective Superintendent Roger Ford, Northumbria Police

The impact that John's murder has had on his family is immeasurable and his mother Jennifer Roberts explains the effect his death has had on the Roberts family:
"John was my eldest son and he was brutally murdered in his home one year ago. "He grew up within a stable close-knit family and was a much loved member of that extended family. "John was an intelligent boy. He showed he had a lot to gain from life and as a young teenager he was buying and selling badges and football programmes. He wrote a fanzine for Newcastle United and was always showing his entrepreneurial skills. "John chose his own way of life as an adult. "There are many other parents who have lost a child so you will know how we feel today. "There is a person, or people, out there in our community who took John's life. He was only thirty two years old. "The law in our country doesn't hand down the death penalty for anyone, but whoever is responsible for John's murder could decide to do it again. They have got away with a year of freedom so far. Next time it might be your child. "Please help bring them to justice. The police continue to work on the investigation and they are waiting for a vital piece of information. Do you hold the last piece in the jigsaw? "Were you in Winlaton last year on the evening of Saturday 15th December or the morning of Sunday 16th December and saw or heard anything? You may not think what you saw or heard was important, but have you told the police? "John is gone. He has been denied a future. He will never have the opportunity to see his daughter grow up. If you know anything, please help me and talk to the police."
– Jennifer Roberts

In June 2012, six months after he was killed, police filmed and released a video reconstruction of John Roberts' last known movements in an attempt to jog people's memories. The video can be viewed here - [http://www.youtube.com/watch?

v=Ot2b89fhSCc](http://www.youtube.com/watch?v=Ot2b89fhSCc) Officers will be carrying out enquiries in the Park Terrace area of Winlaton around the time of the anniversary of the death speaking to local residents about John's death and appealing for information - one year on from his murder. Anyone who has any information into the unsolved murder of John Roberts is asked to contact police on 101 ext 69191. Information can be passed on anonymously through the independent charity Crimestoppers on 0800 555 111.