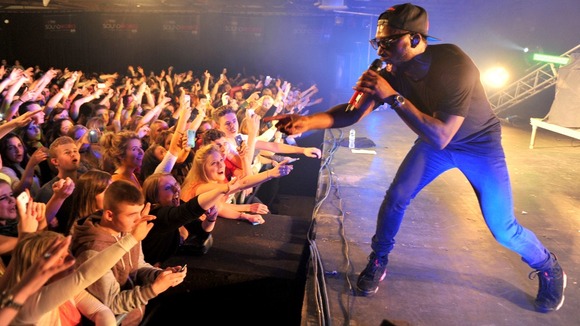 He's one of the UK's most in demand acts. Tinie Tempah was in Middlesbrough to play for hundreds of fans at TFM Soundworks as part of his Demonstration tour. He was last in Middlesbrough four years ago at a time he describes as being 'before it all kicked off'. This, he says, is the reason he came back to the North East. It wasn't just for the show either, Tinie went out for dinner, entertained fans at the show and then, in true celebrity style, stayed out in the 'Boro until 2am.
"I was last in Middlesbrough four years ago, before it all kicked off, so I decided to go back. Not much happens there, you guys supported me before but didn't get to see the gigs. It's only right, it is the right thing to do."
– Tinie Tempah speaking to ITV Tyne Tees
"To be a British artist you have to represent the whole of Britain. London is not the whole of Britain although there's a lot going on."

"It is important to go to both the north and the south, to create awareness of what you're doing."
– Tinie Tempah speaking before the show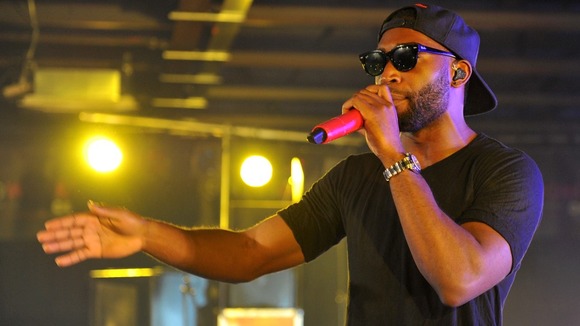 Tinie Tempah was supported by local acts including Josh Daniel.
"Coming off stage to have Tinie Tempah stand up and shake my hand saying my set was sick has made this whole night. Been chatting to him for about 15 minutes and learnt so much, he's a wise guy."
– Josh Daniel
North East photographer Terry Blackburn is known for mixing with the stars when they are performing in the region. He was there to meet Tinie Tempah and snapped him during his stay in Middlesbrough. Terry told ITV News Tyne Tees that the night was 'incredible' and that the show was 'one really amazing performance.'
"I photograph many celebrities but Tinie Tempah is one of the nicest, he's so down to earth and genuine. We had a great night, food before his gig, onto his gig and then out to a nightclub afterwards. He left at 2am and has to leave to catch a flight at 5am. Its none stop! So great to be a part of the night and amazing to have him back in the North East."
– Terry Blackburn