Soldiers offered support for starting a business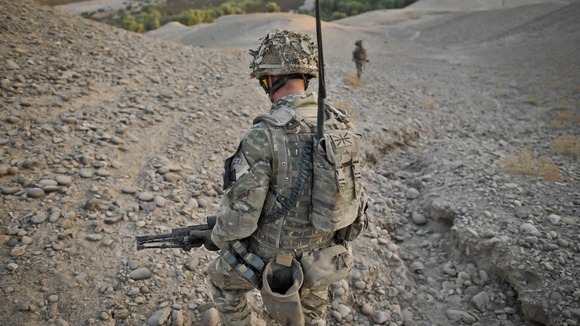 As the government cuts the number of armed forces by more than thirty thousand, more and more British Army, Navy and Royal Air Force veterans are finding themselves back in the UK and looking for work.
Rather than finding a job, they may decide they have the perfect combination of talents to set up their own business, from discipline and determination to good timekeeping and leadership skills.
A social enterprise set up in 2013, called X Forces, is offering ex-servicemen and women advice and support - including access to the government's start up loans - for becoming their own boss. It has already helped 85 companies across the UK. It found that more than a third of enquiries were coming from the North of England, so it has now set up a dedicated service in Newcastle.
Lucy Taylor reports:
Case study: Brian & Robbie Erskine
More than four generations of Brian and Robbie Erskine's family have served with the armed forces. Brian left the British Army four years ago, and said returning to 'Civvy Street' felt like being "lost in the wilderness". Robbie was discharged from the Territorial Army for medical reasons.
Now the brothers plan to set up a pub in Blyth, Northumberland.
"With the armed forces, it's built into you to be determined and successful, otherwise you wouldn't be able to operate in places like Iraq and Afghanistan. So taking that out of the military and back into a business, you have got that drive and determination there that will make you push yourself further and further."
– Brian Erskine, former soldier and entrepreneur