History on display in Sunderland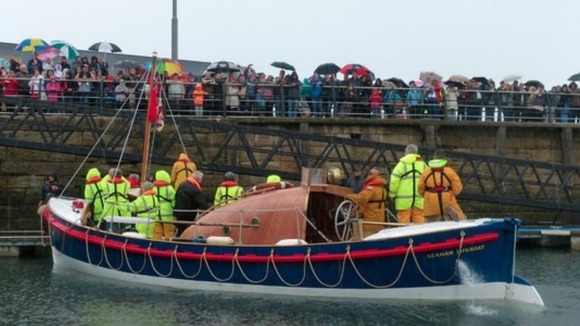 More than 60 exhibitors including displays of Roman centurions and replicas of famous ships will be in Sunderland today (June 7) for one of the region's biggest history fairs.
Up to 4,000 people are expected to attend the Sunderland Heritage Forum's bi-annual history fair at The Seaburn Centre.
Local history and heritage enthusiasts from across the north of England will be exhibiting including representatives from Beamish Museum, Tyne and Wear Museums Service and special collections from Sunderland and Durham museums; and the Antiquarian Societies of Sunderland and Newcastle.
The event will be opened by television presenter and local history expert John Grundy along with the Mayor of Sunderland, Councillor Bob Heron and is free to attend.
"This is an important event for history enthusiasts in the region. Sometimes people don't appreciate the wealth of history we have in the North East and this is a way of celebrating that culture going right back to Roman times, through the industrial revolution with the shipyards, engineering and coal mining and all the social changes that brought about.

"It's important to understand how the past shaped the city as it is today and the exhibition is a great opportunity to learn more about those times."
– Alastair Yule, of Sunderland Heritage Forum

Among the exhibits will be a replica of a coble boat and Admiral Duncan's HMS Venerable, which was made famous when Sunderland sailor Jack Crawford nailed the colours to the top of the broken mast under intense gunfire.

Doxford Engines' Friends will be telling visitors about Sunderland's engineering heritage as well as displays about Sunderland's proud mining and maritime history.

Members of the Aycliffe & District Bus Preservation Society will also be bringing along a bus to take people for drives up and down the seafront.