Newcastle United player Jonas Gutierrez is being treated for testicular cancer. The midfielder, who's been on contract to Norwich, hasn't played in a match since April but it has only just emerged that he's been receiving treatment for cancer.
The footballer has thanked fans for their messages of support. Dr John Frew, a consultant oncologist at Freeman Hospital, has said high profile cases are a huge help in raising awareness of testicular cancer and early detection is key for patients.
Andy McPherson, a 29-year-old from Wallsend, says he knows exactly what Gutierrez is going through, having suffered from testicular cancer himself.
Frances Read reports: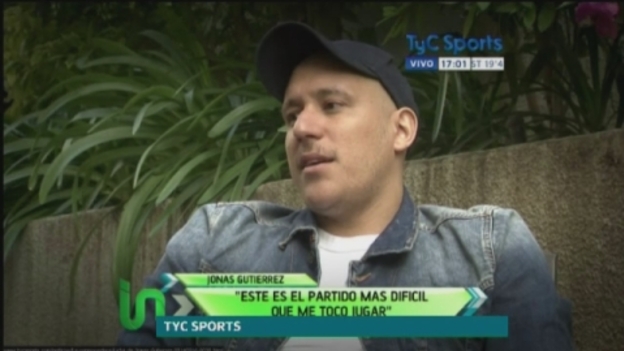 Tees Port in Middlesbrough is closed because of an emergency involving a 'rolling forklift truck', the fire service said. Eight fire crews were dealing with the incident.
Advertisement
Northumbria Police have arrested a 29-year-old man in connection with a rape in Newcastle.
It took place between 3am and 5am on Sunday, 14th September after a man and woman left the Pink Rooms nightclub together.
Police are still keen to speak to three women and a man who were outside the club at around the same time on Sunday, who may have information that can help the investigation.
The women, who were in a group, are described as follows: one with dark hair drawn into a bun and wearing a light blue dress, one with dark shoulder length hair wearing a dark or black skirt and a white blouse, and a woman with shoulder length blonde hair who was wearing a red top and black trousers.
The man is described as having short dark hair and wearing a distinctive hooped shirt beneath a short dark jacket, and jeans and trainers.
Over 80 people are at risk of losing their jobs as the announcement comes that a supermarket will close in Crook in November.
The Co-operative on New Road employs 83 people, who are all at risk of being made redundant when the shop closes on 29th November.
The supermarket has been sold to Lidl, which intends to undergo "extensive works".
A spokesperson for The Co-operative Food said:
Advertisement
A North East retirement village has won a Northumbria in Bloom Gold Award for the fourth year running.
Middleton Hall Retirement Village, near Darlington, won a gold medal in the Best Kept Grounds of a Care Facility in the competition, which celebrated its 50th anniversary this year. Middleton Hall was also named overall winner of the category.
David Richardson, the retirement village's operations manager, has said: "People enjoy living here because they like the gardens and space that Middleton Hall offers. It's a fantastic honour to get the Northumbria In Bloom Gold Award for the fourth year running. It recognises the hard work of both the gardening team as well as the residents who want to get involved in creating a beautiful place to live."
East Coast Managing Director, Karen Boswell, has won the 'Woman of the Year' Award at a ceremony in London.
The Women 1st Shine Awards are designed to shine light on women who are making their mark in industry.
As Woman of the Year 2014, Karen Boswell now joins the elite Top 100 Club of Britain's most influential women in hospitality, passenger transport, travel and tourism.
Speaking about her award, Karen Boswell said: "This award is one for the team; it's for every one of my colleagues in East Coast who has helped to transform our business over the last five years. I'm absolutely thrilled to have won this award, and we're all really so proud of what we've been able to achieve together to turn around this jewel in the crown of Britain's railways."
After months of extensive public consultation and refinement, The Sill project have produced the final design concepts for Northumberland's new Landscape Discovery Centre, an £11.2m visitor centre which could be built near Hadrian's Wall.
Jane Darbyshire and David Kendall Ltd were selected earlier this year by Northumberland National Park and the Youth Hostels Association to explore concepts for the new multi-million pound landmark building, which would replace the existing facilities at Once Brewed near Steel Rigg on Hadrian's Wall.
A charity working to install lifesaving defibrillators throughout the North East has been awarded £50,000.
Newcastle based North East Hearts With Goals secured the money following the Great British Switch campaign, which is run by comparethemarket.com.
The charity will use the funding to support its work providing heart screening and defibrillators across the region.
North East Hearts With Goals has installed 33 defibrillators since it was established in March 2013 by sisters-in-law Kelly Best and Christine Stephenson.
The pair set up the charity following the death of Kelly's husband and Christine's brother Neil in 2003 due to an undiagnosed heart defect.
Load more updates
Back to top