It will be cloudy and breezy with further light rain or drizzle at times.
The cool southeasterly breeze will become fresh in places.
Maximum Temperature 9C.
So far, about 100 people have been tested for ebola within the UK, according to Public Health England. All have been negative.
Currently two children are being tested for the virus and for malaria in a hospital in Newcastle. Read more by clicking this link.
The NHS has issued these guidelines for anyone concerned they may be showing symptoms, who has recently returned from Guinea, Liberia or Sierra Leone.
A person infected with Ebola virus will typically develop a fever, headache, joint and muscle pain, a sore throat, and intense muscle weakness.
These symptoms start suddenly, between two and 21 days after becoming infected.
Anyone concerned should stay at home and ring 111 or 999 for help rather than turning up at a medical centre unannounced.
Advertisement
Two children are currently being tested for the Ebola virus are in the infectious diseases unit at the Royal Victoria Infirmary in Newcastle.
It is not known yet where in Africa the children are from or how recently they arrived in the UK. They are also being tested for malaria.
Public Health England said it was "unlikely" that the children would test positive for Ebola, although results would take 24 hours.
A spokesman would not confirm the age or gender of the children but described them as young children, rather than teenagers.
The hospital is one of three centres outside London able to treat cases of Ebola - none of the others are within the North East region.
East Coast has confirmed it has 'major delays' on its route through the North East of England because of overhead cable problems further south, near Doncaster.
One passenger told ITV News Tyne Tees she had been told that her train, due into Newcastle Central station before 2100, would not now arrive before midnight - before going on to Berwick and Edinburgh.
The company said the problems were likely to carry on until 1400 on Friday 28th November. It offered its apologies to passengers affected by the disruption and asked people to check its website for more details.
Public Health England has confirmed that two children are being tested for the ebola virus in a North East hospital.
They are believed to have recently arrived from Africa, although the authority was not sure which country.
It said it was 'unlikely' the children would test positive for ebola although test results would not be available for 24 hours.
Advertisement
Two children are in hospital in the North East of England being tested for ebola.
They are believed to have recently arrived in the UK from Africa, although Public Health England said there was uncertainty about which country they had been in and how recently they had been there.
The authority said it was 'unlikely' the children had ebola and they were also being tested for malaria.
Tests take 24 hours so there is not expected to be any update until Friday afternoon.
The Northumberland Football Association has dismissed one of their vice presidents for sexist comments made to a female referee.
John Cummings allegedly told the referee that she could not run games in the North East Sunday League because a woman's place was in the kitchen. He claims it was said in jest.
For a full report from Simon O'Rourke click below.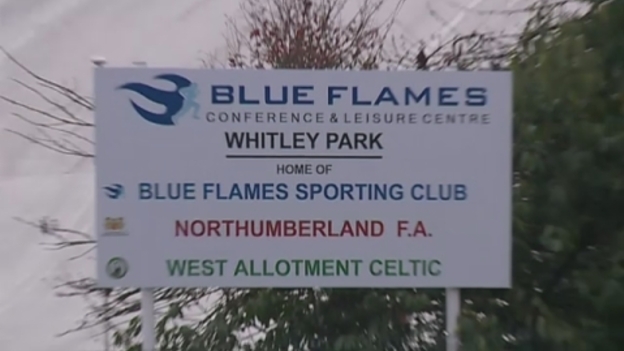 A five-year-old child has been taken to hospital after he was hit by a car outside a supermarket in Middlesbrough.
It happened on Ormesby Road in the Berwick Hills area, near to the Morrisons supermarket.
He suffered a wound to his head and was taken by paramedics to the nearby James Cook University Hospital but his injuries are not believed to be serious.
There are severe traffic problems on the A19 near the Tees flyover after an accident in which two cars caught fire.
The Highways agency confirmed that the road was closed after the accident on the northbound carriageway near the Portrack sliproad. It happened at about 5.20pm (Thursday). No one was injured.
The southbound lanes are now open again.
Load more updates
Back to top