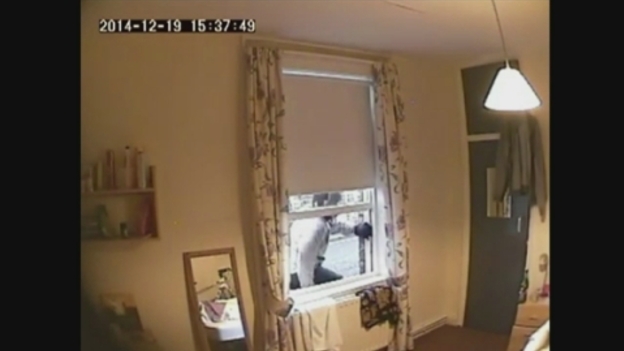 A Newcastle burglar has been jailed after being caught on camera in a Christmas police sting. Gary Liddle, 28, of Clara Street in Benwell, broke into the 'home' in Jesmond - set up by Northumbria Police to catch burglars in the city. The house had been rigged with hidden cameras. A bike and smart phone were stolen from the property. They were fitted with trackers and recovered by police.
Liddle was arrested after the break-in on December 19, and appeared at North Tyneside Magistrates' Court on Monday, December 22. He was jailed for 18 weeks after pleading guilty to burglary and a separate theft from a motor vehicle offence.
People in the North East are the least likely in England and Wales to offer workers who've come to their house a cup of tea or coffee.
New research by AA Home Membership suggests the tradition of offering a tea break is dying out. 78% of people under 35 said tradespeople should take responsibility themselves for having enough food and drink to last them throughout the day.
But it may be dependent on age because 59% of people over 65 still think a tradesperson should be rewarded with a warming cuppa for doing a good job. The top spots in the country for workers having a brew made for them are the West Midlands and Wales. Householders there said they had made more than 12 brews for people doing jobs for them in the past two years.
In the North East it was only eight cups and in Yorkshire 10.
West Midlands 12.5 cuppas
Wales 12 cuppas
East Midlands 11.5 cuppas
South West 11.5 cuppas
South East 11 cuppas
Yorkshire and Humberside 10.5 cuppas
East of England 9.5 cuppas
North West 9.5 cuppas
London 9 cuppas
North East 8 cuppas
Advertisement
The Met Office has issued a yellow weather warning for ice in the North East of England. That means drivers, particularly, should be wary on the roads, especially on high ground.
Northumberland County Council's Public Protection Service has warned residents and shop keepers to look out for cheap illicit vodka on sale in shops and pubs.
Some 'vodka' which was tested was found to contain industrial alcohol.
36 bottles were seized recently from a pub in Ashington and more than 100 bottles have been found in different shops across the County in recent months.
16 year old Callum Carr has taken a stand against bullies... by setting up his own charity. South Tyneside Against Bullying helps people in the area who are affected at school, online, at work, or even at home. The inspiration came from hearing about a teenage girl who committed suicide after being bullied. Callum, who is also a volunteer police cadet in his spare time, has big plans for the charity.
Police say the A696 between Ottercops and Otterburn is open again following a collision at around 8am. Motorists, however, are being advised to take care in the icy conditions.
Advertisement
Domestic violence charities in Newcastle have received a gift of real Christmas cheer... tickets to the pantomime, courtesy of Northumbria Police. The force was given tickets to Cinderella by the Tyne Theatre as a thank you for their hard work on Sunday's derby day. Officers have donated them to the women's refuge charities they work with.
The A696 is closed between Ottercops and Otterburn after a collision at 8am.
Diversions are in place via the A698 or the A1/A69.
A teenage heart transplant patient from Cramlington in Northumberland is hoping to be home in time for Christmas.
14-year-old Chloe Beaney had her life-saving transplant at Newcastle's Freeman Hospital in November. She has been been recovering well and could be heading home later today.
A man has been charged with attempted murder and dangerous driving after a car hit a post and a woman was found injured.
Pervaiz Mirza, 44, of Shrewsbury Close, Newcastle, appeared before Newcastle Magistrates' Court today (December 24).
A car hit a post on the central motorway in the underpass at the Jesmond exit on December 22. A 50-year-old woman was found inside the vehicle with serious injuries.
Load more updates
Back to top