Deputy First Minister Nicola Sturgeon has paid tribute to Alex Salmond, after he announced he would be leaving his post in the wake of the independence referendum rejection.
In a full statement on her website, she praised Salmond's achievements whilst in office as "second to none."
Nicola Sturgeon also said that the personal debt she owed him was "immeasurable."
Alex Salmond was pictured looking disappointed in the early hours of this morning after results started to point towards a victory for the No campaign.
Scotland's First Minister was shown being driven through a side entrance to a private plane at Aberdeen Airport.
Early results and final polling had indicated that Scottish voters were most likely to have rejected independence in yesterday's vote - perhaps explaining the apparent dejection on Salmond's face.
Alex Salmond today said he would be standing down as Scotland's First Minister and Scottish National Party leader after voters in Scotland rejected independence in an historic referendum.
Advertisement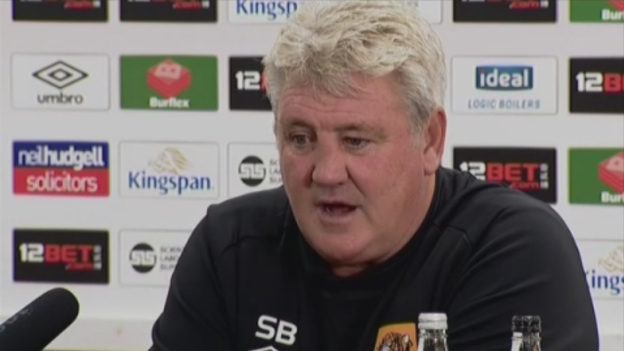 Hull City boss Steve Bruce offered sympathy to Newcastle United manager Alan Pardew ahead of their Premier League clash this weekend.
Bruce, who spent 18 months as Sunderland manager between 2009 and 2011, said the North East is 'not an easy place to manage'. Bruce also said reports suggesting that he is being lined-up replace Pardew at Newcastle were 'hugely disrespectful'.
Newcastle welcome Hull to St James' Park tomorrow afternoon.
Following on from the announcement of Boden George Hughes' sentencing of 11 years imprisonment, DFDS Seaways say they do not wish to comment on the case but are "committed" to providing a safe environment for all crew and passengers.
Inquiries are being made into how officers working for Sussex, North Yorkshire, West Yorkshire and Surrey police forces dealt with claims about Savile's predatory sexual behaviour.
According to the Independent Police Complaints Commission (IPCC), five serving detectives have been served with misconduct notices and two former officers are being investigated over how they handled allegations relating to Jimmy Savile.
A serving detective sergeant with North Yorkshire Police has also been served with a misconduct notice over how he handled information from a 15-year-old girl regarding Savile and his late associate Peter Jaconelli in January 2002.
How two revelations made by a serving prisoner about Jaconelli in December 2008 and January 2009 were treated is also being investigated.
Meanwhile, a former inspector with West Yorkshire has been interviewed under criminal caution regarding allegations he "acted on behalf" of Savile by inappropriately contacting Surrey Police ahead of a police interview in 2009.
The IPCC said that its investigation into the matter is "nearing completion" and is also looking into what knowledge the former officer had of letters making accusations against Savile.
Advertisement
A man who set fire to a North Sea ferry while smoking cannabis in his cabin has been jailed for 11 years.
26-year-old Boden Hughes, from Sunderland, had been drinking heavily on board the vessel when he set a pile of clothes alight after tossing a lighter onto them.
Flames soon engulfed the room and smoke filled the corridor with panicked passengers being evacuated onto a higher deck.
Newcastle Crown Court was told crew members attempted to tackle the blaze after the alarm was raised but two fire extinguishers proved ineffectual.
They also struggled to remove Hughes from the room, who they found half naked on the floor, and when they did he began to fight with a friend who was also on board.
Ian Lawrie QC, prosecuting, said eventually the ship's sprinkler system kicked in and put the fire out, which ended up costing DFDS a total of £800,000.
Sentencing him to 11 years in jail, Judge James Goss QC said it was a "spectacular piece of recklessness" that carried the highest culpability.
The blaze broke out aboard the DFDS ferry as it sailed between North Shields and Amsterdam in December 2013.
In total 27 people required treatment for smoke inhalation and six people were airlifted from the vessel, including a pregnant woman.
The ferry, with a total of 946 passengers and 127 crew on board, was then diverted back to the North Shields terminal.
Christopher Morrison, defending, said Hughes was "extremely sorry, especially to those who were airlifted" as well as to the company and crew.
He received a nine year sentence for the ferry incident and two years for a separate conviction of conspiracy to steal railway cable.
An arsonist who set fire to a North Sea ferry while smoking cannabis in his cabin has been jailed for 11 years.
Boden Hughes, 26, from Sunderland, had been drinking heavily on board the vessel when he set a pile of clothes alight after tossing a lighter onto them.
North East leaders have welcomed Scotland's decision to stay as part of the United Kingdom, but say now is the time to focus on devolving more powers to the North East of the country.
Councillor Nick Forbes, leader of Newcastle City Council, has raised his concerns that the regional cities will be "overlooked in the rush to settle with Scotland".
Speaking to Good Morning Britain, he also says it is "absolutely essential" that we get a new devolved approach to regions because without that change in power, "there will be increased resentment across England".
The leader of Newcastle City Council also says he thinks increased resentment could see the North East played into "dangerous politicians' hands".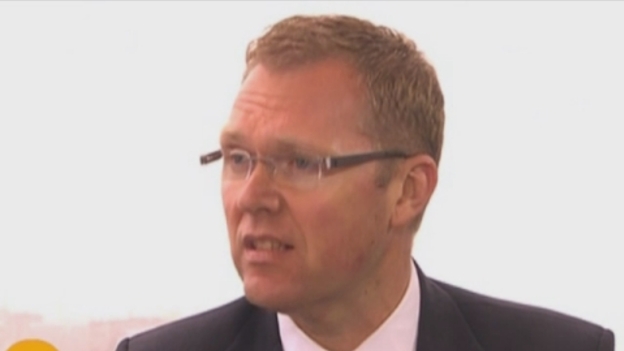 ITV Tyne Tees' Simon O'Rourke has been catching up with First Team Coach Jon Lewis, ahead of Durham's cricketers' Royal London One-Day Cup Final.
They face Warwickshire at Lords tomorrow and Simon was able to grab Jon just before the team got on the bus at Chester-le-Street this morning.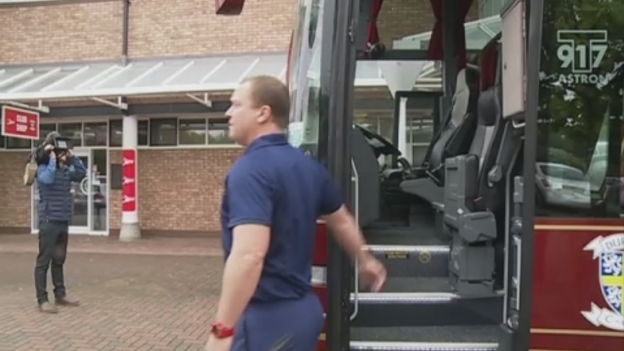 Load more updates
Back to top