The Northumberland Football Association has said the position of vice-president John Cummings became 'untenable' following his alleged sexist remarks towards a female referee.
Cummings, 77, is understood to have told Referee Development Officer Lucy May that "a woman's place is in the kitchen and not on a football field".
In October, Cummings was suspended for four months and fined £250. The Northumberland FA has now removed Cummings from his role as vice-president.
In a statement, the organisation said:
Here are some key facts and figures about East Coast main line rail company.
It has been announced that a consortium involving Virgin Trains and Stagecoach will run the East Coast main line franchise from next year.
Passenger journeys have increased by 1.1m in the past five years.
Journeys between Scotland and London have increased by 23%.
Customer satisfaction has increased from 89% in 2009 to 91% in 2014.
Revenue has increased from £581.3m in 2008-2009 to £652.6m to 2013-14.
East Coast invested £48m since 2009.
The taxpayer has received £1 billion back in premium payments and profits.
In partnership with Network Rail, redeveloped Newcastle station through an £8.6 million investment
East Coast - based in York - employs 2,800 people based at stations, depots and offices from London to Inverness.
East Coast's Highland Chieftain service is Britain's longest single continuous train journey operating daily between London and Inverness, a distance of 581 miles, and taking 8 hours and 6 minutes.
Since the spring of 2011, East Coast has been recognised by numerous industry organisations, and the Company has been the recipient of 55 such awards
Advertisement
York's council have welcomed the franchising of the East Coast Main Line saying the move could enable economic growth in the city.
The Transport Secretary says the new franchise which will take over the running of East Coast trains will bring services to places which have never had them.
Huddersfield, Harrogate, Lincoln and Dewsbury are among the places to be promised new or increased services.
Patrick McLoughlin says it is a good story for the East Coast: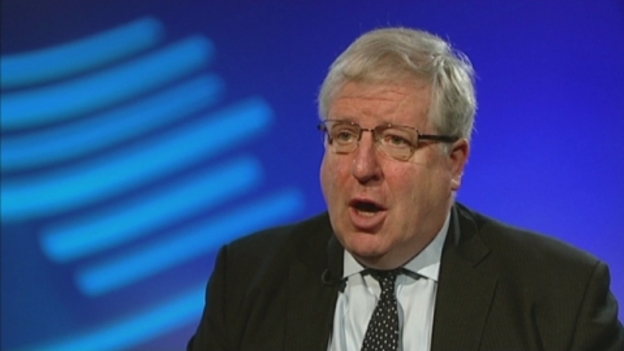 The Green Party in Thirsk and Malton have slammed the government's decision to privatise the East Coast Main Line after it was announced a consortium involving Virgin and Stagecoach will run services from March 2015.
The party said people in the area depend on current links which they say have been the "best level of service" in the UK. They described the move as a "spiteful, dogmatic decision".
Rail union, the RMT, have criticised the government's decision to privatise the East Coast mainline and sell it to a consortium involving Virgin and Stagecoach.
Mick Cash described it as a "national disgrace" and said the current arrangement was earning the British people £1 billion:
Advertisement
A cloudy and misty day with occasional rain or drizzle, together with extensive low cloud and hill fog.
Rain will become more patchy later in the day. Cool with a southeasterly breeze. Maximum Temperature 9C.
Virgin will be running the UK's two main London to Scotland rail routes in 2015. The Government announced today that a consortium involving Virgin Group and Stagecoach had been chosen to operate a new eight-year East Coast franchise.
Virgin and Stagecoach already operate the West Coast main line.
Transport Secretary Patrick McLoughlin said the new franchise was "a fantastic deal for passengers and for staff on this vital route" and would give passengers "more seats, more services and new trains".
But shadow transport secretary Michael Dugher disagrees. He says the travelling public had been "sold down the river".
Len McCluskey, the Unite general secretary, has branded the East Coast decision a 'betrayal'.
A consortium involving Virgin Trains and Stagecoach will run the East Coast main line franchise from next year. The decision marks the return to the private sector for East Coast, which has been run by the Department for Transport since 2009.
The general secretary of the train drivers' union Aslef, Mick Whelan, has described the East Coast announcement as 'hugely disappointing'.
It was announced that a consortium involving Virgin Trains and Stagecoach will run the East Coast main line.
Load more updates
Back to top