New research by the Chartered Insurance Institute has revealed that people in the North East are the most generous in the country when it comes to giving Christmas presents.
Those in the North East are the most generous spending £396 each on Christmas gifts, closely followed by the Scots who spend £375 each. While those in Yorkshire and the Humber appear to be the least generous spending just £267 each on presents – almost 20% less than the national average.
Advertisement
More than 1,000 people dressed as witches converged on Alnwick... but it wasn't enough to break the record number.
Read the full story ›
Thousands of witches are gathering for a spooky celebration in Alnwick Gardens, in an attempt to break the Guinness World Record for the largest number of people dressed as a witch in one place.
Adults and children are bringing half term week to a magical end by wearing the traditional dress of all black clothes, a black pointy hat, a creepy black cape, and of course, a broomstick.
People from all across the North East and UK are being drawn to the picturesque Alnwick Gardens by a promise of entertainment and music provided by Newcastle Musical Theatre Company, The Peace Artists, and many more.
The incantation of witches (the official term for a gathering) will attempt to smash the record set in Spain in November 2013, when 1,607 witches gathered to bring them luck for the Spanish Christmas Lottery.
Watch global superstars Niall Horan and Louis Tomlinson show-off their Geordie accents during a trip to Newcastle.
Read the full story ›
Advertisement
Louis Tomlinson describes Newcastle as 'pretty chaotic'. The singer from One Direction says that after a few visits, he can say they are happy to be here for their world tour shows at Newcastle's Metro Radio Arena.
One Direction stars Louis Tomlinson and Niall Horan say that taking a break after their world tour will be 'a shock to the system' after a busy five year schedule. The singers spoke to ITV News Tyne Tees backstage at the Metro Radio Arena before their second of three concerts in Newcastle. They say they are ready for a rest.
Louis Tomlinson has defended the band's decision to take a break after their current world tour.
The One Direction singer says that is makes sense after such a hectic five years of shows. Louis, who was speaking to ITV News Tyne Tees backstage in Newcastle, added that they will 'definitely get back together'.
So what are their plans?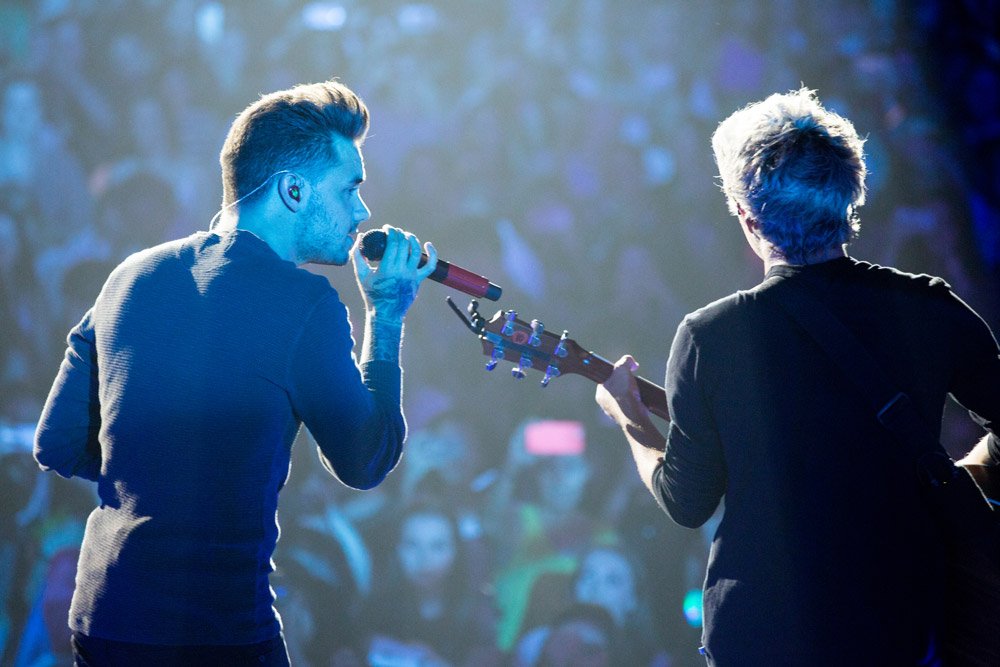 One Direction are in the region ahead of their second gig at Newcastle's Metro Radio Arena tonight. The boys said their third and final show - tomorrow night - would be the loudest.
If you're there, let us know what it's like by tweeting @itvtynetees or emailing pamandian@itv.com.
Watch our report about Sunday's One Direction gig here.
We even got Niall to try out his Geordie accent. See and hear the results below:
Load more updates