As she sang the lyrics "And no one can love you, the way I used to do", her voice faltered and her bandmates rushed to her shield her from their audience and cameras which were live-streaming their performance online.
Perrie's ex-fiance, Zayn Malik, reportedly regrets dumping her via text message.
Even if you're in Little mix's fandom or not, if Perrie crying doesn't break your heart, then you're not a human. http://t.co/yrKGHVCJTU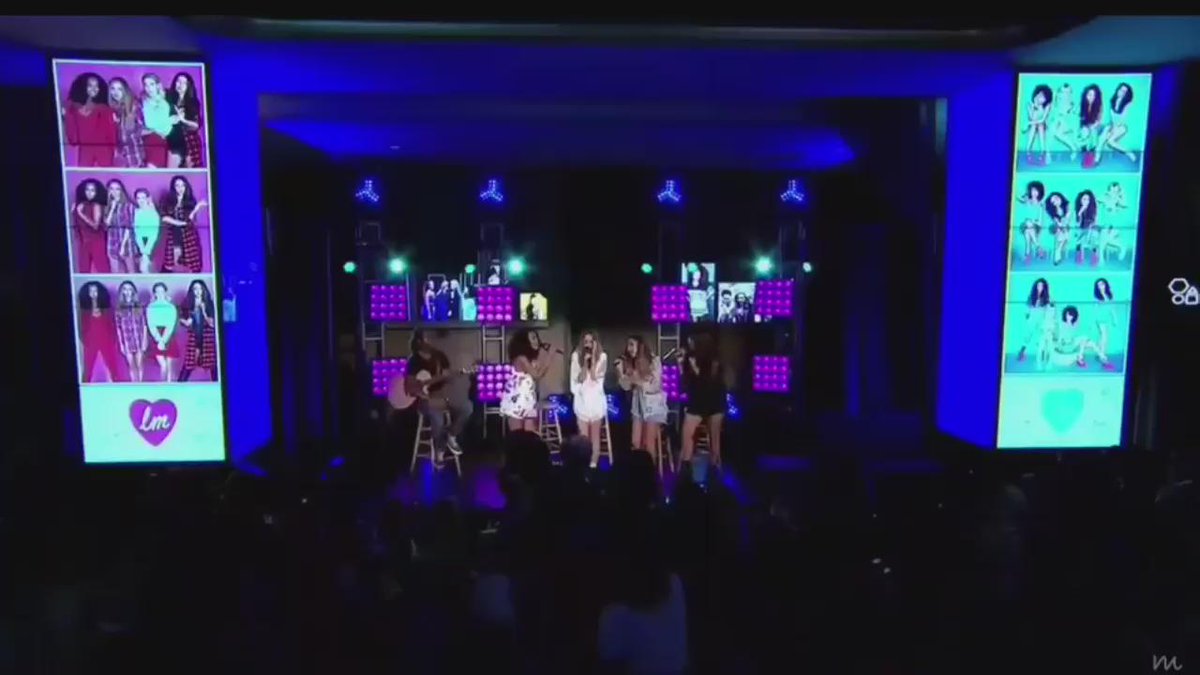 Strawberry and her baby alpaca Carracker have been saved by their owner after an "extremely stressful and traumatic delivery".
Read the full story ›
Advertisement
Les Thompson has found a way to take an active part in his 9-year-old daughter's life.
Read the full story ›
Bamburgh Castle and Hadrian's Wall have been named in a list of the top 500 must-see attractions in the world.
Read the full story ›
A passenger had half his ear bitten off while en-route to his holiday in Spain. The attack happened on a Jet2 flight between Newcastle and Ibiza on Sunday evening.
According to Mirror.co.uk, the victim is a man aged between 18 and 25 who is now receiving treatment in Spain in an attempt to save his ear, which was savaged shortly before the plane landed on Sunday evening.
On the same afternoon police attended another incident at Newcastle airport where they had to escort a stag party from a Flybe flight to Stanstead.
Northumbria Police say they have received a report of the assault and are appealing for witnesses to the incident.
A spokesman for the airline said:
"We are aware that an incident happened onboard a flight from Newcastle to Ibiza on Sunday 16th August between two customers. We are working closely with Northumbria Police and the parties involved to fully investigate the reported incident so that we can take the appropriate action. The safety of our customers is of upmost importance to us and aggressive behaviour will simply not be tolerated."
– Phil Ward, Managing Director of Jet2
Little Mix appeared on The Late Late Show with James Corden in the US on Monday night, in their second major interview since band member Perrie Edwards split from her fiance Zayn Malik.
I'm good. I'm having an absolute blast in America.

Things are going so well.

I wake up every day and I thank my lucky stars for these three girls.
– Perrie Edwards
Advertisement
A nature reserve has been awarded £21,400 to help protect a bird once declared extinct in the UK.
The Washington Wetland Centre, which is home to the avocet, has been awarded the money by Biffa. The money will be spent on improving the bird's habitat at the centre in the hope of encouraging breeding.
Reserve manager John Gowland said: "Both avocet and common tern are amber-listed birds of conservation concern and our site is home to some key breeding colonies, with the terns peaking at about 100 pairs and avocets increasing from the first pair in 2006 to a site record of 23 adults in summer 2015.
"Thanks to this funding we're now able to double the area of suitable breeding habitat by adding a new island along with a loafing spit, which will be ideal for smaller species such as little ringed plover."
A jet-powered shopping trolley, Europe's fastest grandad biker and one of the most powerful motorbikes in the world on display.
Read the full story ›
Newcastle Diamonds rider Lewis Kerr thanks fans.
The effects of being in critical care and the injury I had will some time, but I know I'll be back
– Lewis Kerr
Load more updates