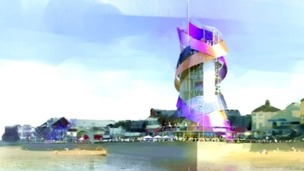 The Redcar Beacon has opened its doors to the public for the first time.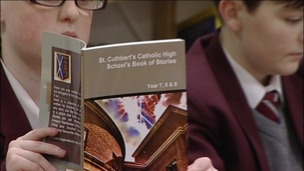 Students at a Tyneside school have published their own book with the help of a member of staff, who happens to be a published author.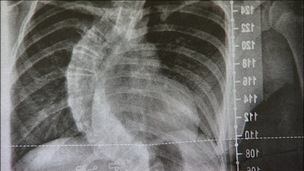 A teenager from Seaton Carew has had a major operation to correct a double curve in her spine which resembled a shark fin when she bent down
Live updates
No.1 chart-topper for Ant & Dec
Ant and Dec: "This is seriously nuts!"
Geordie duo Ant and Dec have been tweeting about the meteoric rise of their 1994 hit "Let's Get Ready To Rhumble" in the iTunes chart after their performance of the single on Saturday night.
Dec took to Twitter to voice his disbelief about its success.
No.1 chart-topper for Ant & Dec
Ant and Dec - The original 'Rhumble'
As Ant and Dec's hit "Let's Get Ready To Rhumble" is scaling the charts, we take a look back at the original video from 1994.
Advertisement
No.1 chart-topper for Ant & Dec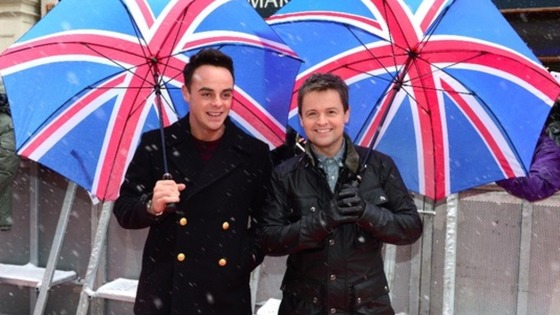 Geordie duo Ant & Dec's 'Let's Get Ready to Rhumble' has scaled the iTunes Chart after a surprise performance of their 1994 hit on ITV's 'Saturday Night Takeaway'.
Their pop careers may be long gone but the track is heading back into the charts again and reached number 2 by Saturday night. It is set to oust The Saturdays from the top spot when the Official Chart is unveiled on Easter Sunday.
Full Report: Unseen Beatles photos unearthed in attic
Hundreds of unseen pictures of the fab four have been found in an attic.
The pictures are negatives of photographs of the Beatles and other pop icons.
The photographs had been gathering dust for nearly fifty years and because they have never been developed they are causing a lot of excitement.
You can watch the full report from Julia Barthram below.
'The Ladykillers' showcased in Newcastle
Novice actresses perform with star cast
by Rachel Sweeney
Four novice actresses from Tyneside have won parts in the 1955 classic "The Ladykillers" which is being performed at Newcastle's Theatre Royal this week. The play, which has been adapted from the famous film stars Michele Dotrice, who played Frank's wife Betty in Some Mothers Do 'Ave 'Em.
Meg the dog: Free runner, surfer and internet sensation
by Rachel Sweeney
One man from the North East has gone a step further than most dog owners - and he has taught his dog free running.
Meg has been an internet hit since Sam Davis posted videos of her doing tricks on YouTube. She is now the talk of Saltburn-by-the-Sea.
Rachel Sweeney went to see her - watch the full report below.
Advertisement
Schoolchildren dance at The Sage
Children dance at iconic venue
Children from 70 North East schools performed at The Sage, to promote sport within the community.
Schoolchildren dance at The Sage
Schoolchildren perform at The Sage
2,000 children from 70 schools across the North East had the chance to perform in one of the most presigious venues in the region.
The Sage in Gateshead played host to a dance show, to promote sports within the community. The theme was 'songs from the movies'. The children have been practising for weeks, and today they had the chance to show off their moves.
Sunderland students talk to Pam and Ian about their special Kenyan Sunderland AFC fundraising
A group of students are making a film to highlight how donations from our region to a football team in Kenya has brought life to their village.
The Sunderland university students have been to the village of Karai 4,500 miles away and saw first hand the dramatic changes that have taken place through support for Sunderland AFC Keroche.
The team, who play in old kit donated by Sunderland fans, is now in it's sixth season.
Their good fortune has largely come about because they were spotted on Facebook by Sunderland fan Gary Lamb who wanted to help the penniless club.
The students came into the studio to talk to Pam and Ian about what they have been doing.
Full Report: Train enthusiast's classic collection
We went to see one of the best collections of classic model train sets in the North East - which has taken 25 years to assemble.
Grant Robinson from Stocksfield says his beloved Hornby collection is almost complete - with many of the hundreds of pieces dating back to the 1930s. Helen Pearson went to see it.
You can watch her full report below.
Load more updates