More than 1,000 people dressed as witches converged on Alnwick... but it wasn't enough to break the record number.
Read the full story ›
Advertisement
Thousands of witches are gathering for a spooky celebration in Alnwick Gardens, in an attempt to break the Guinness World Record for the largest number of people dressed as a witch in one place.
Adults and children are bringing half term week to a magical end by wearing the traditional dress of all black clothes, a black pointy hat, a creepy black cape, and of course, a broomstick.
People from all across the North East and UK are being drawn to the picturesque Alnwick Gardens by a promise of entertainment and music provided by Newcastle Musical Theatre Company, The Peace Artists, and many more.
The incantation of witches (the official term for a gathering) will attempt to smash the record set in Spain in November 2013, when 1,607 witches gathered to bring them luck for the Spanish Christmas Lottery.
Watch global superstars Niall Horan and Louis Tomlinson show-off their Geordie accents during a trip to Newcastle.
Read the full story ›
Louis Tomlinson describes Newcastle as 'pretty chaotic'. The singer from One Direction says that after a few visits, he can say they are happy to be here for their world tour shows at Newcastle's Metro Radio Arena.
Advertisement
One Direction stars Louis Tomlinson and Niall Horan say that taking a break after their world tour will be 'a shock to the system' after a busy five year schedule. The singers spoke to ITV News Tyne Tees backstage at the Metro Radio Arena before their second of three concerts in Newcastle. They say they are ready for a rest.
Louis Tomlinson has defended the band's decision to take a break after their current world tour.
The One Direction singer says that is makes sense after such a hectic five years of shows. Louis, who was speaking to ITV News Tyne Tees backstage in Newcastle, added that they will 'definitely get back together'.
So what are their plans?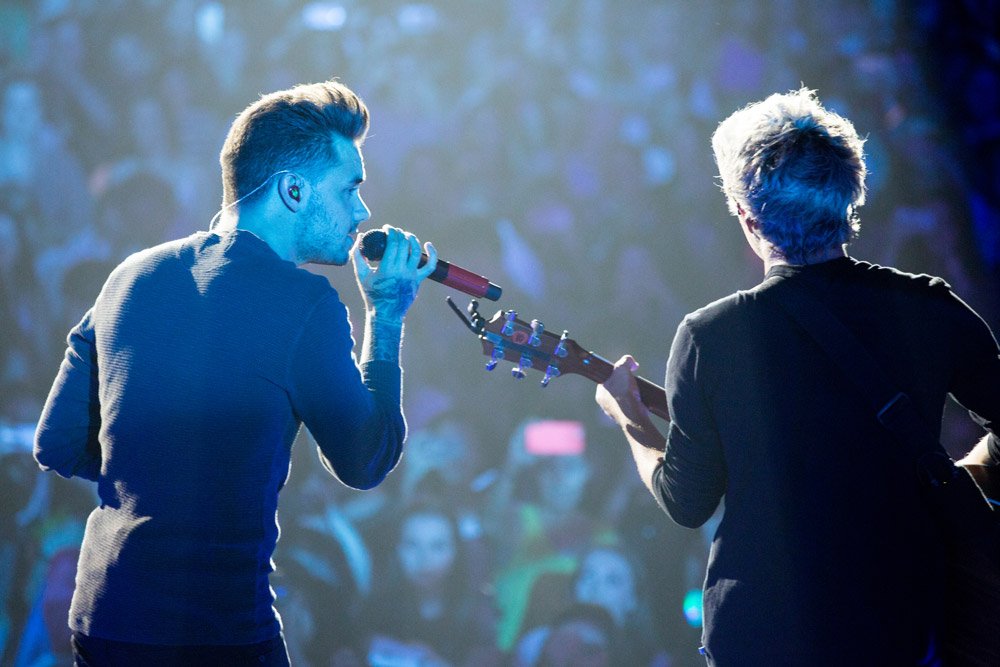 One Direction are in the region ahead of their second gig at Newcastle's Metro Radio Arena tonight. The boys said their third and final show - tomorrow night - would be the loudest.
If you're there, let us know what it's like by tweeting @itvtynetees or emailing pamandian@itv.com.
Watch our report about Sunday's One Direction gig here.
We even got Niall to try out his Geordie accent. See and hear the results below:
A pair of tiny marmoset monkeys have been born at Tynemouth's Blue Reef Aquarium.
It's the first time the aquarium's resident colony of miniature rescued monkeys has bred and keepers are delighted with how well first-time parents Miko and Minnie are coping.
The marmoset twins, which weighed less than 40 grams each when they were born at the end of last week, spend the first few weeks of their lives clinging to the backs of their parents.
Marmosets live in social family groups and have a strict hierarchy ranking. Unusually for primates, females nearly always give birth to non-identical twins.
All the monkeys at Blue Reef have been rescued after being found living in unsuitable conditions while others have been made homeless after their owners could no longer look after them.
Both twins are feeding well, and Minnie and Miko are happily passing the babies around.

We expect them to start exploring away from Miko in about a week, they are already becoming much more active on his back; wriggling around quite a lot.

They will be weaned from Minnie's milk at about three to four months old when they will start eating solid food."
– Blue Reef's Rosie Wiggin
Load more updates