Parent Karen Routh ignored the primary school's appeal to parents to wear "day clothes" when they bring their children to school.
Read the full story ›
Award-winning singer Ed Sheeran joined a Newcastle legend at St James' Park to see the Magpies beat West Ham 2-1.
While watching his former club climb out of the relegation zone, Alan Shearer tweeted a picture of his guest sporting the Newcastle kit.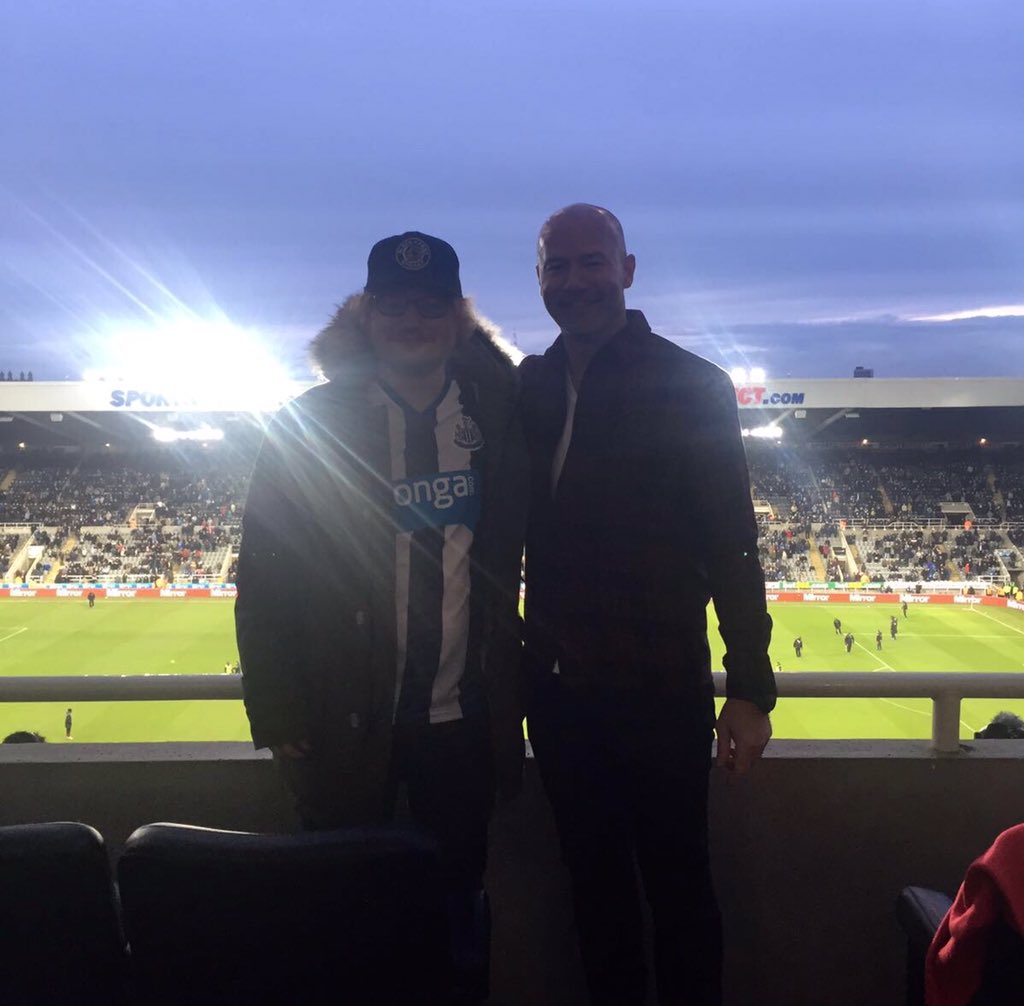 Four-time Brit Award winner Sheeran is in the city to perform at a charity ball in support of the Alan Shearer Foundation.
Advertisement
Are you a puddle fan?
Did you watch the live stream?
Or are you just confused what the fuss is all about?
Our reporter Katie Oakes went to visit what's left of Newcastle's latest landmark.
The drama is over.
The Newcastle puddle which captured the eyes of the world has been drained by the council.
Close to 20,000 people at a time watched events unfold yesterday on Periscope, with the hashtag #DrummondPuddleWatch trending on Twitter.
Newcastle law library was just one user to wish the puddle a goodbye before it was cleared.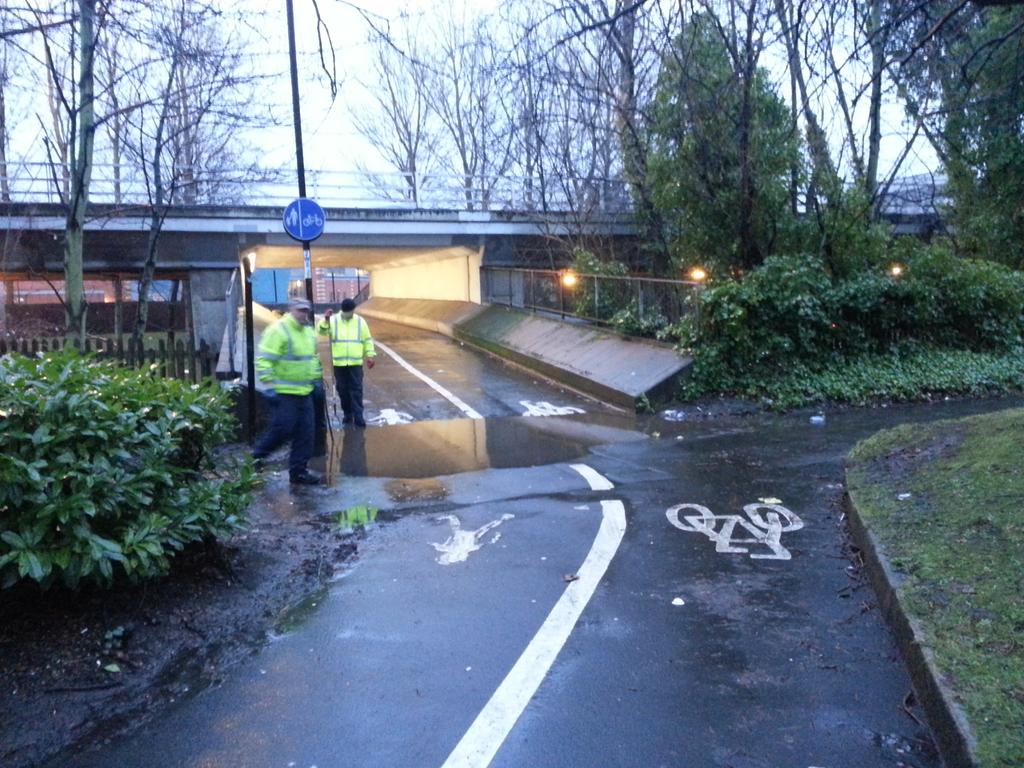 The live stream was set up by a local company after employees were amused watching people attempt to navigate the puddle.
Beth Hazon, Managing Director at Drummond Central, and other onlookers, told ITV Tyne Tees they thought it was simple, silly fun.
Committed puddle fans can get a permanent memento. On eBay, a bottle of Drummond Puddle water has been on sale since yesterday. The latest bid stands at £65,900.
Thousands of people have been mesmerised by a livestream of pedestrians attempting to cross a puddle in central Newcastle.
Read the full story ›
More than 15,000 people have signed a petition calling for a new heavy metal element in the periodic table to be named after rock star Lemmy
Read the full story ›
Advertisement
A dog that was found tied up and abandoned in Newcastle-upon-Tyne on Christmas Eve has been given some festive cheer after being taken in by the RSPCA.
Staffy cross 'Joseph', as he has been nicknamed by the staff at the RSPCA's Felledge Animal Centre, was cold and nervous when he was found tied to a lamppost on Benfield Road at around 9pm.
Joseph is now being cared for at the RSPCA centre, near Chester-le-Street, after he was taken there by inspector Suzanne Edgar.
Staff treated the brindle bull terrier to Christmas lunch, after he was left with nothing but his collar and lead.
When the caller found him he was very understandably nervous, but he's very friendly.

It wasn't raining but, being Newcastle, it was very cold. It was very windy and the temperature was down to around two degrees.

An RSPCA animal collection officer took him to a vet where he spent the night, before I took him to Felledge Animal Centre on Christmas Day.

There are some shops near to where he was found and the person who spotted Joseph made enquiries at those, as well as the nearby pub and off-licence, but nobody knew anything about him.

Someone has presumably tied him to the lamppost on purpose and either dumped him, or they simply forgot about him.

It is so sad to think of a dog being abandoned at any time of year, but especially at Christmas when most people are enjoying themselves with their friends, family and pets.

I'm just so grateful to the person who found him and called us because otherwise Joseph could have been left out all night. Thankfully the staff at Felledge have made sure he's been given plenty of Christmas treats."
– Inspector Edgar, RSPCA
Joseph was not microchipped and has no form of identification on his collar, but is in reasonable health. He is thought to be about five-years-old.
Anyone with any information about who Jospeh belongs to or who left him can contact inspector Edgar by calling the RSPCA's inspectorate appeal line on 0300 123 8018.
Members of CrossFit DL2 in Darlington brought festive fancy dress to their workout, cramming-in crunches on Christmas Eve.
Millions of Britons will rush to the gym in January, after over-indulging this Christmas.
A traditional Christmas Dinner with all the trimmings is likely to contain more than 1500 calories. The average daily allowance is 2000 for women and 2500 for men but the festive season is expected to see many people consume more than double that.
Our weatherman Ross went back to school to get a lesson in Christmas.
This is what he found out:
With thanks to Rohan, Nina, Livvy, Millie, Joshua, Jacob, Elizabeth and Sam from Gosforth Park First School.
Make A Wish has helped two brothers from Hartlepool who have a rare genetic condition. Watch their story here.
Read the full story ›
Load more updates