As the government proposes a ban on 'legal highs', one mother from Yorkshire told ITV News about the night she found her son collapsed.
He had called her to tell her he had taken a substance. The woman has chosen to remain anonymous to protect her son's identity.
The mother has supported government calls for a blanket ban on the substances, which are chemical compound sold freely over the counter in garages, newsagents and nightclubs, although not for human consumption.
Durham's Police and Crime Commissioner Ron Hogg has also supported the ban.
"The individual taking those drugs doesn't know what they've taken. They don't know what's in there. So if they do have an accident and get taen to hospital, the hospital staff don't know what they've taken, and it is causing deaths.
– Ron Hogg, Durham Police and Crime Commissioner
Costing £82m and the size of 20 football pitches, Hitachi's new plant will one day employ 700 people. We were given the first look inside.
Read the full story ›
Advertisement
The owner of a 'legal high' shop told ITV News his service helps addicts - and banning it would drive users towards criminal drug dealers.
Read the full story ›
Newcastle is hosting its first international craft beer festival this weekend, 24th-26th October.
More than 50 of the leading craft breweries from all over the world will be selling hundreds of National and International cask and keg beers.
The Festival, hosted against the industrial backdrop of Newcastle's Boiler Shop will feature 'Meet The Brewer' sessions, an artisan cider cellar, gin bar and a street food market.
During the three days world class DJs are expected to play, including special guests Greg Wilson and Mr. Scruff.
The lineup includes drinks from all corner of the globe and still incorporates many regional delights, such as, Wylam Brewary from Allendale, Tyne Bank from Three Kings and Jarrow from Durham, to name a few.
Here is a full list of the offerings: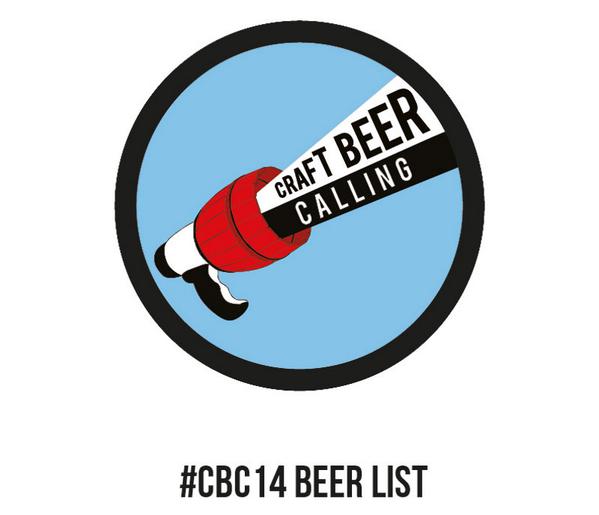 Another 220 jobs are being cut at Middlesbrough Council as the authority plans to slash its budget by a further £14.1million for the year 2015/16.
Mayor Ray Mallon outlined 51 cost saving proposals to councillors. They include reducing administrative support teams and transferring some staff, as well as services, to other organisations.
There are also plans to raise council tax by 2%.
Mayor Mallon insists that as many of the job losses as possible will be made up from voluntary redundancies and early retirement. He hopes to protect frontline services.
Since 2011, Middlesbrough Council has made £60.5million cuts to try and balance the books. That has resulted in 728 job losses, with a further 600 more expected up to the financial year 2019/20.
The latest proposals go out to consultation until December.
Ray Mallon also told councillors that a rise in the demand for children's and vulnerable adult services meant that by 2020, it is likely that 73% of the council's budget will be spent on those areas.
At a council meeting last night, Middlesbrough Mayor Ray Mallon outlined plans to lose up to 230 jobs and slash just over £14 million from the council budget in the next financial year.
He says he needs to make cuts of £77 million by 2020 and to lose hundreds more jobs by then. The council has already made similar savings in the last 4 years. There is now a six week consultation period.
Advertisement
A £200m plant which will take in all of Merseyside's landfill waste and use it to make electricity is under construction on Teesside.
The Wilton plant will create 50 jobs, produce enough power for 63,000 homes and reduce landfill and pollution.
When operational in late 2016 the residual household waste - minus things that can be recycled from it - will be brought to Teesside by train and will be used as a fuel at the plant where it will produce steam and electricity for site and, in the case of the electricity, export to the National Grid.
Essentially we take domestic waste that cannot be recycled, we burn it to create steam and we use that steam to drive a turbine to make electricity and the electricity is exported into the National Grid to power people's homes.
– Phil Stevens, SITA manager
Newcastle United's ground St James' Park will be formally listed as an Asset of Community Value, after a successful application by a fan group.
The title is seen as an opportunity for football fans to protect their grounds and make sure it remains a focal point of the community.
It also means the Newcastle United Supporters' Trust has the right to bid for the ground if it were ever put up for sale.
It follows high profile applications to protect grounds including Anfield and Old Trafford.
Tata Steel is planning to sell its Long Products division, which employs 6,500 workers at sites including Scunthorpe, Teesside and Scotland, the company announced today.
NHS workers at Leeds General Infirmary who have taken part in today's four hour strike have said industrial action is a last resort.
Edward Barr from Unite, Matthew Barker who is a porter, Fiona Powell, an NHS worker and midwives Liz Furness and Anita Marshall, have been speaking to ITV Yorkshire about why they chose to strike.
Load more updates