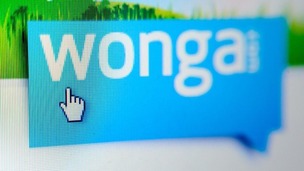 As sponsorship deals go, this one has been as controversial as they come. Kenny Toal looks at the Wonga story.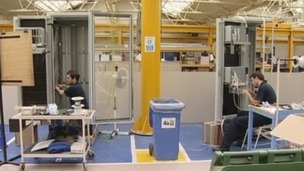 Around 90 staff at a major engineering company have been told their jobs could be going to Goa.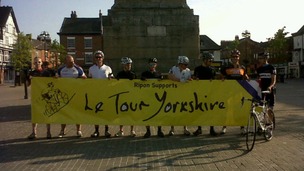 Cyclists are preparing for the arrival of the Tour de France in 2014 by riding some of the route, through Harrogate and the Yorkshire Dales.
Live updates
North East Live back in town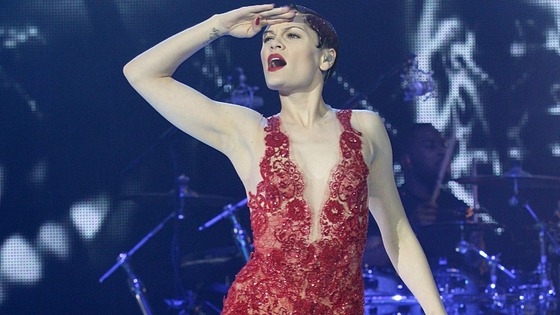 Sunderland's Stadium of Light will play host to some of the biggest acts in the country as part of North East Live 2014.
Jessie J, Rizzle Kicks, The Saturdays and Union J will join top US act Jason Derulo - and more acts will be announced in the coming months.
SAFC Commercial Director Gary Hutchinson, said: "Naturally we are absolutely delighted that the event is coming back to the Stadium of Light.
"Last year's 'North East Live' was a fantastic event so it's great to be working with AEG again on what provided to be such a hugely successful format.
"There is a great live-up already in place for 2014 and its one that I'm sure will appeal to a diverse audience .
"The show really does have something for everyone and it's an affordable price for what will be a great day's entertainment."
North East Live back in town
Sunderland AFC has announced another North East Live event for 2014.
The one-day festival will feature Jessie J, Rizzle Kicks and the Saturdays among others.
Advertisement
You would not give money to criminals or buy dangerous toys. However, that is exactly what you could be doing if you buy counterfeit goods this Christmas.
The UK Border Force has already stopped fake goods worth millions of pounds from coming into the country.
And it is warning shoppers to be careful about what they buy and where they buy it.
Kerry Swain investigates.
Does the Autumn Statement affect you?
MPs from the North East have been reacting to George Osborne's Autumn Statement.
Our Political Correspondent, Paul Brand, was in Westminster to get the views of Labour MP Chi Onwurah (Newcastle Central), Conservative MP Guy Opperman (Hexham) and Liberal Democrat MP Sir Alan Beith (Berwick-upon-Tweed).
Does the Autumn Statement affect you?
Energy bills were high on the agenda of the Chancellor's Autumn Statement.
George Osborne has promised to lower the average household bill by around fifty pounds a year.
But one mother from North Tyneside has described that measure as a 'drop in the ocean.' Jonny Blair reports.
Does the Autumn Statement affect you?
As part of his Autumn Statement, Chancellor George Osborne has frozen business rate relief for small businesses.
And that business rate news will be welcome on our High Streets.
Gregg Easteal has been to visit two stores with contrasting takes on whether tills are really starting to ring louder again on our shopping streets.
Advertisement
Does the Autumn Statement affect you?
The region's largest business organisation has welcomed measures announced in today's Autumn Statement, but says the Chancellor must deliver more.
The North East Chamber of Commerce's Chief Executive, James Ramsbotham, says one of the positives for our region is a freeze on business rates at 2 percent.
A couple of months ago it was announced that hundreds of jobs would be lost in Northallerton. Almost 500 jobs will go as a result of the closure of the local prison as well as the Rural Payments Agency.
This has left many concerned that families will struggle this Christmas and into the New Year. However, the community has decided to fight back. Local people are trying to help those who will lose their jobs to find other work. Frances Read has the story.
Rolex breaks record in Newcastle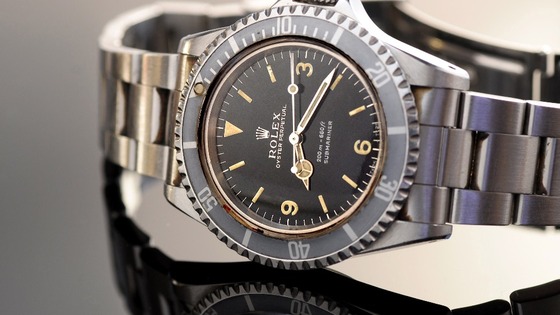 A Rolex wristwatch has broken a world record, selling for £86,000 to a collector at an Anderson and Garland auction in Newcastle.
It is the highest a Rolex of this kind has ever sold for at auction.
Made in the 1960s, the Oyster Perpetual Submariner man's wristwatch is thought to be one of less than fifty left in the world.
£700 million on infrastructure spending
While there are no new projects or investment proposals included in the Infrastructure Plan, the timetable provided for some key North East projects will be welcomed by businesses.

Around £700m will be spent on regional road and rail infrastructure projects in the next three to five years - an investment that is long overdue."
– Mark Stephenson, North East Chamber of Commerce
Load more updates