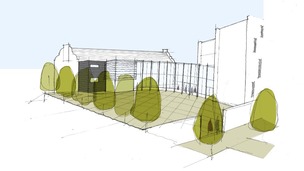 A new £9million centre to support enterprise and innovation in Sunderland could produce up to 650 jobs.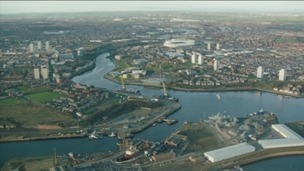 The official signing of the Sunderland City Deal in partnership with South Tyneside has taken place.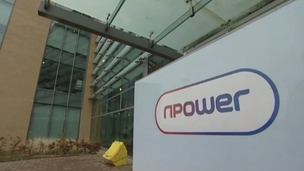 NPower is to close it's site in Peterlee affecting 500 workers. Jobs are being transferred to Sunderland.
Live updates
Important profit milestone for Teesside steel plant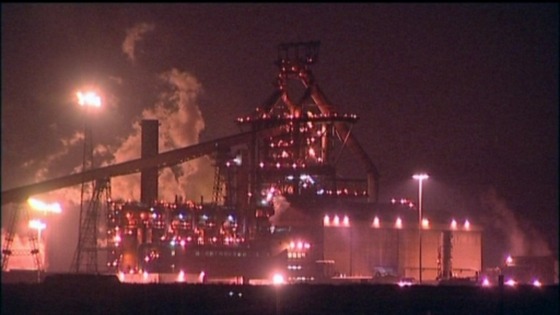 The company running Teesside's steelworks says the plant has turned a profit for the first time since the blast furnace was relit.
SSI says it believes last month's profits show a trend of improvement.
The Thai company said that is despite a difficult global market.
1600 workers lost their jobs after the plant was mothballed in 2010.
But SSI then bought the plant, bringing steelmaking back to Teesside in 2012.
Parts of the Royal Navy's largest-ever aircraft carrier, HMS Queen Elizabeth, were built in the North East of England.
The vessel, which was formally named by the Queen herself in Fife, is 72,000 tonnes and 932 feet long. She was built in sections around the UK and shipped to Roswyth to be put together.
A&P Group, in Hebburn South Tyneside built her flight deck, which is the size of five football pitches.
Some of the steel used to make up the vessel was also built at plants in Hartlepool and Skinningrove, on Teesside.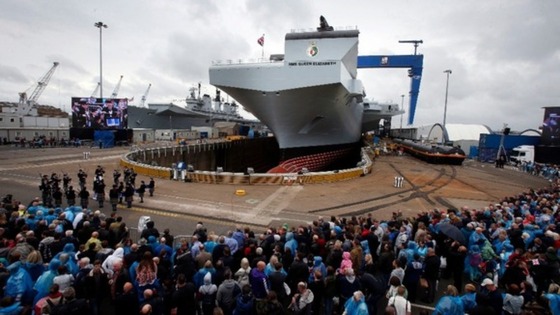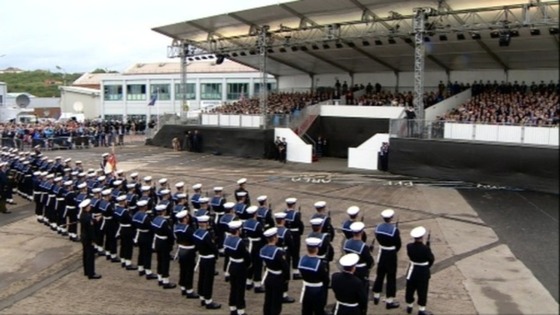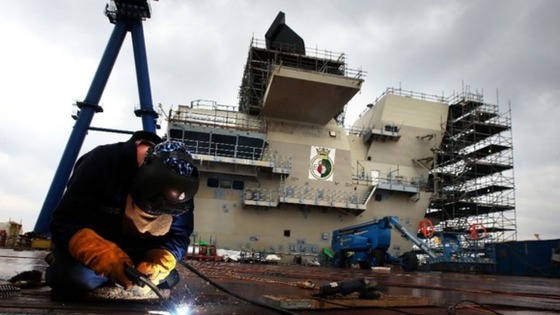 Advertisement
Chancellor agrees case for upgrading A1 is "compelling"
The Chancellor George Osborne said there was a "compelling argument" for improving the A1 between Newcastle and the Scottish Borders.
Campaigners have been arguing for years that the road should be made into a dual carriageway all the way along.
"The investment is going into transport - you have seen that in some of the improvements to the A1 around Newcastle - but there is a question then of the road up to the Scottish border.

...

"I have heard the compelling argument for improving the A1: let's wait for the results of our study, which is not far off, and see if we can make this a real commitment."
– George Osborne MP, Chancellor.
Chancellor agrees case for upgrading A1 is "compelling"
The Chancellor George Osborne has been tasting whisky at a 150-year-old business in Berwick-upon-Tweed, as he announced a programme of investment for rural businesses.
He chose to make the announcement at Simpson's Malt, which has invested £90m in its malting businesses over the last 30 years.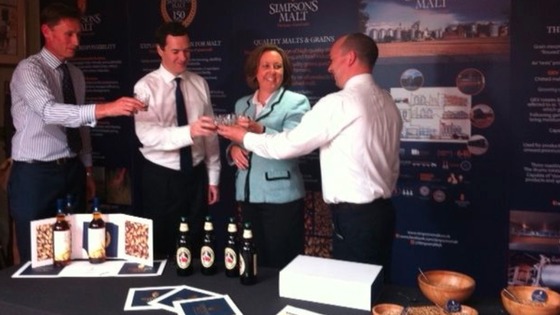 Chancellor agrees case for upgrading A1 is "compelling"
The Chancellor George Osborne is visiting Berwick to announce extra funding that he said will support business growth in the North East from 2015, especially in rural areas.
Businesses in County Durham, Gateshead and Northumberland will be able to apply for grants from two funds, worth £22.5m.
The money is a combination of government money, private sector funding and European investment.
It could pay for the development of workspaces, investment in tourist attractions and accommodation, or investment in new equipment to help small businesses grow, where they have struggled to raise money from other sources.
The director of a company based on Teesside said he was "disappointed but not surprised" that his firm had missed out on a contract to dismantle the Costa Concordia.
ABLE UK was one of twelve companies to bid for the project, which would have required the vessel to be towed to the firm's yard near Hartlepool to be taken apart. However, the contract has been awarded to an Italian company in Genoa instead.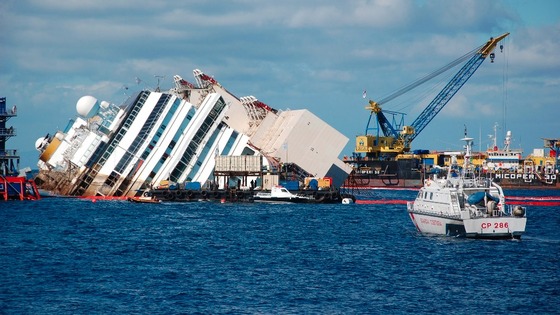 Neil Etherington said: "We were confident that, given our long track record for dismantling offshore structures and ships for major clients and to the highest environmental standards, we were strong contenders for the contract as far as the technical requirements were concerned.
"However, given that the decision on which bidder should be awarded the contract was subject to approval by the Italian Government we were aware that there was a strong likelihood, and risk, that the preference would be for the work going to an Italian yard."
Advertisement
Plans for a £50m designer outlet village have been drawn up for Scotch Corner.The complex, which could be open by 2016 if plans are approved, will have 90 designer stores, restaurants and cafes.
Scotch Corner LLP says it is seeking to emulate Bicester Village, in Oxfordshire, by attractingdesigner clothing retailers including Armani, Prada and Gucci.
"We have been looking at this site for some time and we have concluded that Scotch Corner is ideally located and accessible to a significant customer catchment in the North of England and beyond."The site is highly visible and we expect around two-thirds of customers to be passers-by on the A1(M)."
– Simon Waterfield, from Scotch Corner LLP
Dutch racing yachts arrive on the River Tyne
A fleet of 58 Dutch racing yachts arrived on Tyneside to familiar sounds. The sailors will be in Newcastle for three days.
Listen to their jazzy band below:
Did you take your own photographs of the fleet while moored at Newcastle or Hartlepool? Share them with us on our Facebook page: click here.
Dutch racing yachts arrive on the River Tyne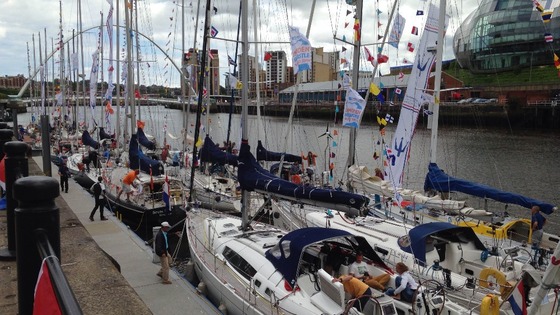 The arrival of 58 Dutch yacht crews in Newcastle is the end of a two-year wooing campaign by North East tourism officials, who hope to convince them that the North East would make a regular holiday spot.
The sailors will now be treated to a packed three-day itinerary, which includes coach trips to the Angel of the North and Houseteads Roman Fort on Hadrian's Wall. They will also be given a drinks reception at the Discovery Museum in Newcastle.
"We wanted to show off our city"
Adrian Waddell , of NEI, said: "We were determined to show off our city and our new Marina to yachtsmen who regularly travel long distances but have previously missed out the North East from their voyages. "
Dutch racing yachts arrive on the River Tyne
A fleet of 58 Dutch racing yachts has arrived on the River Tyne as part of a friendly race around the North Sea.
The yachts and their crewmen set sail from Ijmuiden in the Netherlands last weekend and have already visited Hartlepool Marina. They will be moored in Newcastle until Saturday.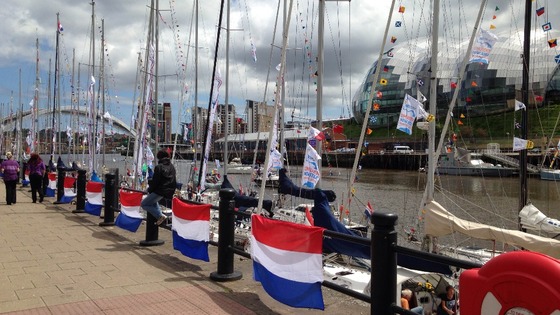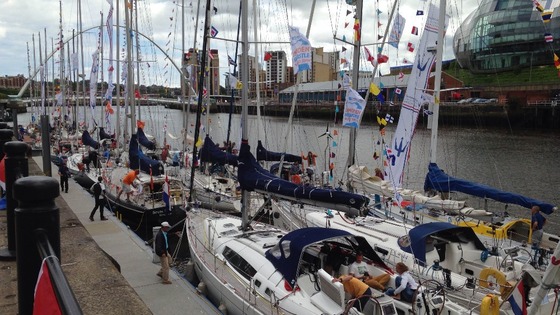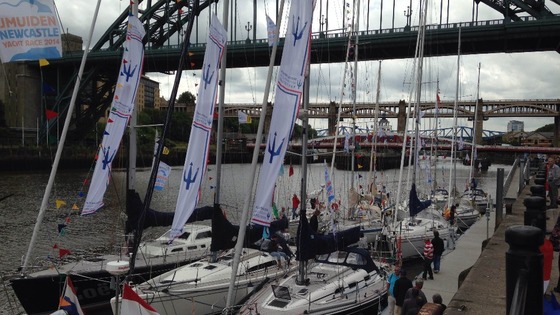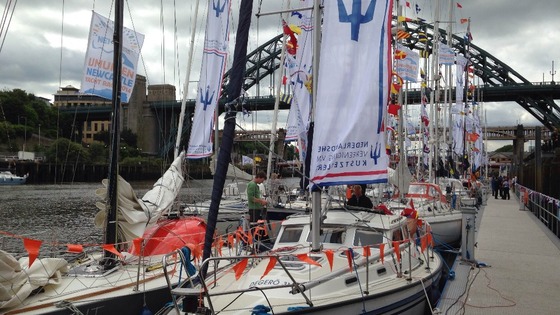 Load more updates