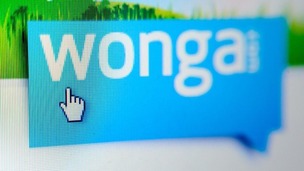 As sponsorship deals go, this one has been as controversial as they come. Kenny Toal looks at the Wonga story.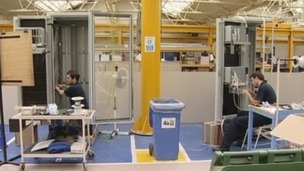 Around 90 staff at a major engineering company have been told their jobs could be going to Goa.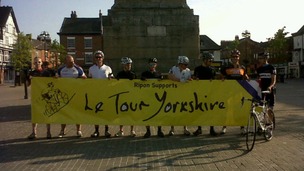 Cyclists are preparing for the arrival of the Tour de France in 2014 by riding some of the route, through Harrogate and the Yorkshire Dales.
Live updates
£700 million on infrastructure spending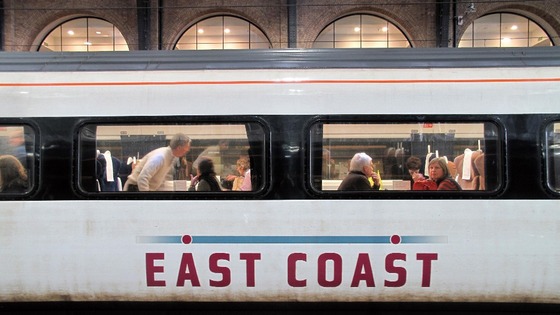 The Government has confirmed that the North East will benefit from £700 million of infrastructure spending.
The regional funding is part of the National Infrastructure Plan, which was unveiled today.
The money will primarily go on road projects in the region but the East Coast Main Line will also benefit, improving connections to London and Scotland.
Chemical company to axe 70 jobs on Teesside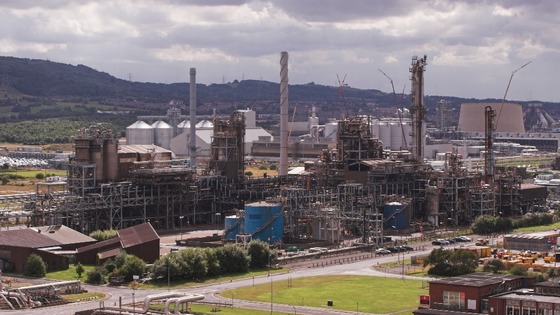 A chemical company in Wilton, Redcar has announced plans to axe 70 jobs.
Lotte Chemical UK said they will no longer make PTA, which is used to make soft drink bottles.
The company has been making PTA on Teesside since 1981. They will begin a period of consultation with their employees.
Advertisement
HMP Northumberland in Acklington has become only the second in the country to be taken over by a private company.
Management of the category C jail was formally transferred to Sodexo Justice Services on Sunday, 1st December. The firm said it would run it more cheaply than the government, partly by cutting 200 jobs.
Busiest shopping weekend
As Christmas approaches, it is predicted that more than £4 billion will be spent by an estimated 30 million shoppers this weekend alone.
In our region, shopping centres including the MetroCentre in Gateshead were packed with people hoping to bag some bargains. Towns and cities including Sunderland and those in Redcar and Cleveland are offering free parking at evenings and weekends to draw in the crowds.**
**
Julie Harrison reports.**
Npower to close North East sites
430 jobs are to go at npower's Rainton site in Sunderland, while 520 staff will be transferred from NPower's payroll to another company.
The Thornaby call centre will close entirely, with its 500 staff offered employment instead in Sunderland.
Npower to close North East sites
Gareth Pickles, npower's Director of Customer Services, tells ITV Tyne Tees that jobs losses and site closures in the North East is not about cost.
Advertisement
Npower to close North East sites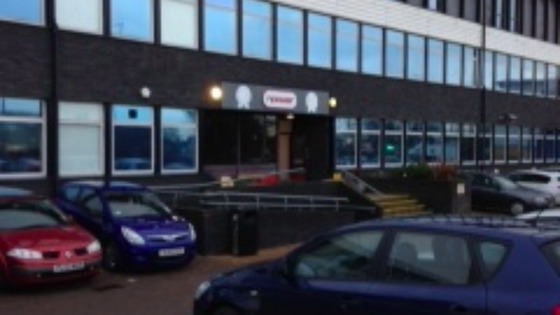 Energy firm nPower is planning to transfer more than 500 jobs from it's Thornaby office to other sites in the North East.
Npower to close North East sites
Around 430 jobs will go at nPower's headquarters in Rainton, near Houghton-le-Spring.
410 will be given the option to move to Capita in Peterlee, around 20 miles away.
The overall number of workers at Rainton will rise from 2200 to 2400 as 1130 move from two sites in Peterlee and Thornaby.
Npower to close North East sites
"Today's announcement would mean a lot of changes but our commitment to the North East remains very strong - there'll still be around three and a half thousand people in the region helping npower customers every day.

"As a business, we're operating in extremely tough times and we've had to look at what's right for the long term future of the company. We also have to keep our costs as low as possible when our customers are seeing bills going up due to a range of external factors."
– Gareth Pickles, Customer Service Director, nPower
Npower to close North East sites
BREAKING:Npower annnounce 430 jobs to go in NE. Thornaby will close 500 staff transferred to Rainton office, where 430 staff will lose jobs.
Load more updates