Protestors will head to County Hall on Friday to protest against the proposals for a retail park and 200 houses on the outskirts of Morpeth.
Read the full story ›
Residents in former mining village, Horden, claim their community is "broken" after years of neglect from housing association, Accent.
Read the full story ›
Advertisement
Almost 1,100 homes across the Tyne Tees region are without power after wintry weather hit the North East on Friday morning.
In Bamburgh, in Northumberland, 170 homes are without power and Northern Powergrid say power may not be restored until later on Friday afternoon.
If you're affected by power outages, you can check for an estimated restore time below.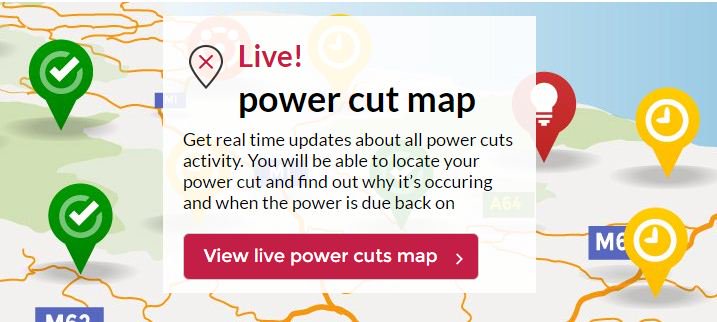 There are also homes in North Tyneside, Teesside, South Tyneside, Wearside and County Durham without power.
Northern Powergrid estimates power will be restored in stages throughout Friday between 10.45am and 3pm.
A plan to secure the future of Port Talbot steelworks in south Wales is to be unveiled to staff.
Read the full story ›
50 jobs have been created at M&S in Newcastle as part of a store revamp.
The changes in the store followed a survey of over 250,000 customers nationwide to find out how they they like to shop. As a result, M&S has introduced new team members and in-store improvements across the UK to improve the customer experience.
As part of these changes, the store in Newcastle has created 50 new jobs in the area. The new roles are all focused on serving customers.
Shoppers in the beauty, footwear and men's suit departments will now also be greeted by store hosts that are dedicated to welcoming and assisting customers at all times.
Refurbishments are also taking place within the fitting rooms and toilets and the womenswear department has also unveiled a new look.
"The changes we've made in-store are from direct customer feedback as to how they'd like to shop. Bringing in new colleagues and improving the way shoppers can navigate the store has given us the ability to be able to offer a personal touch to our service – the store hosts in particular have been a really successful addition to the team.

"The customers are at the heart of everything we do, and we're thrilled to create a shopping experience that does just that."
– Nikki Mckidd, Store Manager at M&S Newcastle
Advertisement
The intercity rail operator for the North and Scotland has started production on the first of 66 body shells
Read the full story ›
Transport Secretary Chris Grayling has said that Plans to expand London's Heathrow airport will provide an economic boost to the North East
Read the full story ›
Catherine McKinnell MP, whose constituency includes Newcastle International Airport, is backing the expansion at Heathrow. The Newcastle North MP says strong links to London can only support the region's exporting of goods.
"We know we have a big challenge in our region, we're a next exporting region, we sell more than we buy in, and we need to protect that, safeguard it and grow it, especially as we're moving into a new world outside of the European Union. Newcastle Airport is a huge, vital part of getting our goods and services and people out there, on holiday and selling their goods and services, and the Government I think very much recognise that, by coming to the North East to recognise the important part aviation and Newcastle Airport plays in our regional economy."
– Catherine McKinnell MP | MP for Newcastle North
The Planning and Corporate Affairs Director at Newcastle International Airport says the Heathrow expansion is great news for the region. Graeme Mason told ITV News Tyne Tees it's about connecting flights and where you can travel to from there.
Load more updates