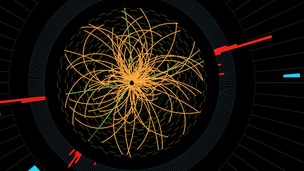 The Higgs boson has been hitting the headlines, but what exactly is it?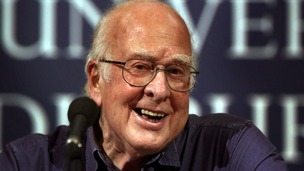 Ask Professor Peter Higgs about the particle, which bears his name and you will more than likely get a humble response.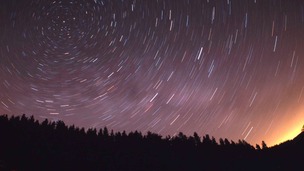 A bid to make Northumberland's sky Europe's largest area of protected night sky has now been put forward.
Live updates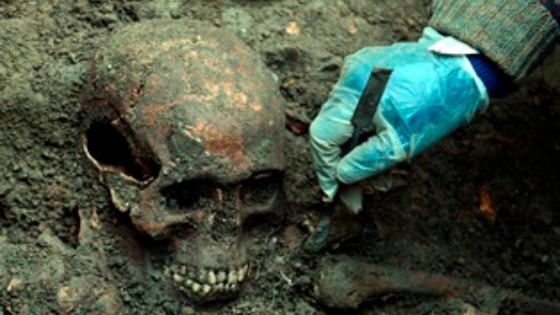 Bones from 18 bodies have been discovered by Durham University experts during building work at the Palace Green Library, part of the World Heritage Site in the city centre.
It was thought the bodies were buried in the cathedral's medieval cemetery which was bigger than the current burial plot.
But further examination revealed an unorthodox and intriguing layout to the bodies which archaeologists say is proof of a mass burial.
Richard Annis, senior archaeologist said: "The bodies have been tipped into the earth without elaborate ceremony and they are tightly packed together and jumbled.
"Some are buried in a North to South alignment, rather than the traditional East to West alignment that we would expect from a conventional medieval burial site."
Mr Annis says that it is too early to say what they may be. Further research will be carried out in the New Year.
Once the bones have been examined - with permission from the Ministry of Justice - they must be reinterred at an approved burial ground.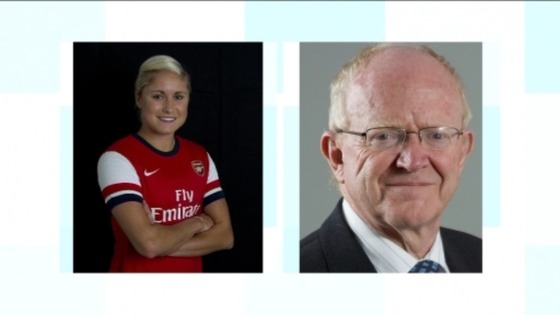 Olympic football star Steph Houghton and world-renowned neurosurgeon Professor Sir Graham M Teasdale are to be honoured by the University of Sunderland.
They will receive honorary degrees from Chancellor of the University, Steve Cram, in December.
Advertisement
Ofsted: Poor results in Northumberland
The man who is holding the local authority in Northumberland to account is Nick Hudson, the regional director for Ofsted.
Ofsted: Poor results in Northumberland
The schools inspector, Ofsted, says children in Northumberland have less chance of going to a good school than in previous years.
It says the situation is unacceptable, and will be of great concern to parents, carers and pupils.
Focussed inspections of 17 schools in the county have resulted in four being put into special measures, including one which had previously been rated as 'Good'.
Ofsted says the downward slide is against the national trend, and must be halted.
Derek Proud reports.
Ofsted: Poor results in Northumberland
Nick Hudson, Regional director, Ofsted
Ofsted: Poor results in Northumberland
"This focused inspection of 17 Northumberland schools by Ofsted has raised a number of issues that as an authority we are taking very seriously and working hard to resolve. We are looking at the reports and Ofsted's recommendations to the council so that we can develop an improvement plan for education in the county.

"We will be working closely with the schools and increasing the levels of support so that together we can quickly improve the situation for the children and young people where it has been found to be inadequate.
"Although Ofsted found an improvement in some of the schools inspected and highlighted a range of strengths in Northumberland, we are now focused on making the tangible improvements required. We're determined to get this right so that there is a good school for every Northumberland learner.

"A meeting between the local authority, Ofsted and all head teachers in Northumberland is already planned where we expect to agree a way forward.
"Since forming the new administration in the summer the policy board has picked up on some of these concerns and we are taking swift action in the strategic leadership of education and developing a plan of action so improvements can be made."
– Cllr Robert Arckless, policy board member for children's services
Advertisement
Ofsted: Poor results in Northumberland
Children in Northumberland have less chance of going to a good school than in other parts in England, according to the schools watchdog, Ofsted.
It carried out emergency inspections in 17 schools and found three quarters had failed to improve or deteriorated.
Four have been put into special measures. The County Council says it is determined to make improvements. Ofsted said the situation is unacceptable.
Ofsted: Poor results in Northumberland
Ofsted has completed inspections of 17 schools in Northumberland. The education watchdog wrote to Northumberland County Council today, to tell them that:
One school was graded outstanding
Three were found to be good
Nine were judged to require improvement
Four were placed in special measures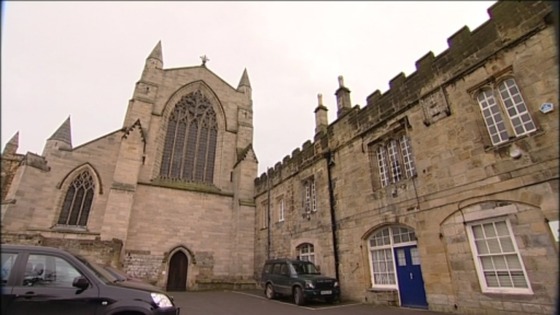 Restorers working at Hexham Abbey will today open a door that's remained closed for hundreds of years. The mystery door was discovered by workmen currently renovating the Abbey's medieval monastery.
It's not known what lies behind it. A team of archaeologists will be on hand to examine anything of interest that may be found.
Just a few months ago Durham University Palace Green Library played host to the Lindisfarne Gospels. But its latest exhibition couldn't be more different.
Robots, aliens and even Star Trek figures make up the latest attraction that runs until April. They hope it will inspire engineers of the future and show the University has a fun side. Watch Kenny Toal's report here:
Load more updates