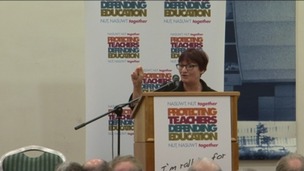 The latest in a series of rallies against Government education policies has taken place in Newcastle.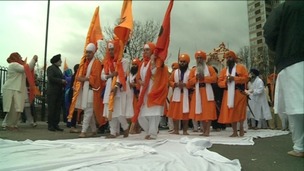 Members of Tyneside's Sikh community have been celebrating the opening of a new temple that cost £2.7, paid for by entirely by fundraising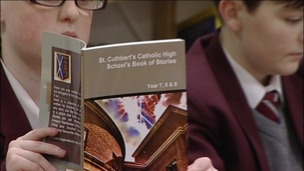 Students at a Tyneside school have published their own book with the help of a member of staff, who happens to be a published author.
Live updates
University encourages children in care to apply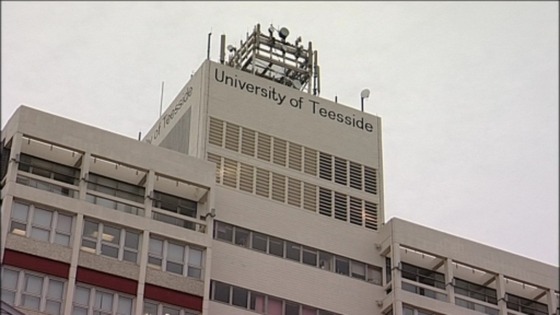 Teesside University is hosting an event later to encourage more cared-for children to apply to university.
40% of children in care want to go on to further education, but only six per cent actually do.
Community centre saved
Community centre saved by charity takeover
Fawdon Community Centre has a library, a playgroup and space for local groups. The council announced it did not have the money to keep it going - so a charity has taken over and saved it.
Newcastle Tenants and Residents Federation moved its offices there this week and will carry out its work representing the people of Newcastle from the centre, while maintaining the building through its existing budget.
Watch Lucy Taylor's full report below.
Advertisement
Community centre saved
Playgroup saved because manager "couldn't bear to let it close"
When Fawdon Community Centre lost its council funding, the playgroup Helen Wilding had run for nine years was due to go too. She had 24 hours to decide whether to take it on herself, but in the end could not bear to see it close, so she relaunched it as a private company.
Community centre saved
Fawdon Community Centre saved by charity
Fawdon Community Centre was due to close after council funding was withdrawn, until Newcastle Tenants and Residents Federation agreed to take over, moving in its offices.
The charity will use its own budget to maintain the building, which houses a library, playgroup and space for community groups.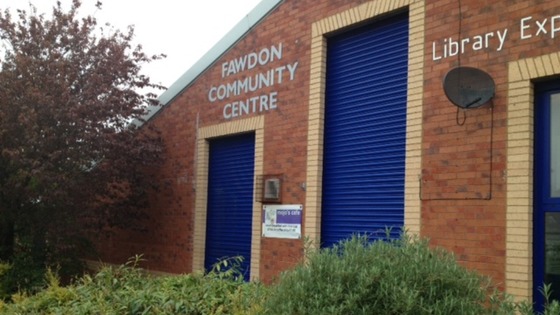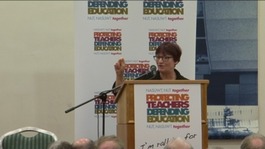 The latest in a series of rallies against Government education policies has taken place in Newcastle.
Read the full story
Award for diverse school
Full Report: Outstanding award for diverse Tyneside schools
Teachers at two Tyneside schools where the children speak almost fifty different languages have been given an award for outstanding achievement.
Staff and pupils say that cultural diversity is what makes the schools so special, as Derek Proud reports.
You can watch his full report below.
Advertisement
Award for diverse school
Multicultural Newcastle school tops teachers' awards
A muticultural school on Tyneside where the children speak more than forty different languages has won a 'top teachers' award.
The leadership team at the Arthur's Hill Primary Schools Federation in Newcastle was selected from more than 24,000 nominations.
The award was presented at a special assembly which included a performance of Indonesian dancing by children at the school.
Award for diverse school
North East school wins outstanding school award
A Newcastle school has won the Pearson Teaching Award for Outstanding School Team of the Year in the North of England.
The judges said it was "a privilege" to visit the Federation of Arthur's Hill Primary School, led by "outstanding head" June Foster OBE.
"Whilst the schools are based in an inner city area which faces its share of challenges, aspirations are high and the schools buzz with positive energy.

"The schools are endlessly creative, providing opportunities for new and exciting projects.

"These include the opportunity to learn Latin and a drama production which will enable some pupils to visit Singapore for the production! We were delighted to see that the schools are going from strength to strength."
– Judges' comments

Selected from more than 24,000 nominations received by the Pearson Teaching Awards in 2013, 62 celebrations are being held in schools around England, Northern Ireland and Wales on May 17 to present prestigious Regional Teaching Awards to outstanding local heroes of education.

The awards, which annually celebrate exceptional teachers and teaching, aim to recognise the life-changing impact of an inspirational teacher on the lives of their young pupils.
"We want to recognise and support inspirational teachers, for their commitment to teaching and learning and improving the life chances of the next generation. It's really important that we create opportunities to say thank you."
– Rod Bristow, President of Pearson UK
University spends £1.4m on art
Pricey paintings on the walls at Durham University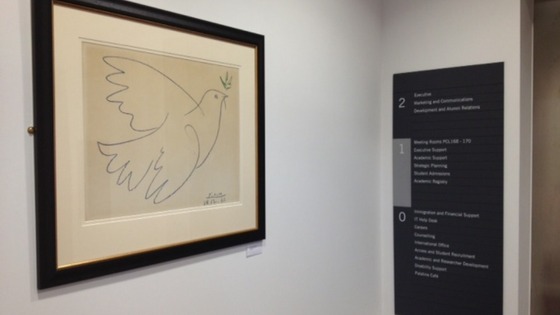 More than £1m has been spent on artwork at Durham University.
Pieces by Pablo Picasso, Andy Warhol and Alexander Calder hang on the walls of buildings like the Palatine centre.
The University say developing collections is essential. Students say the money could be put to better use.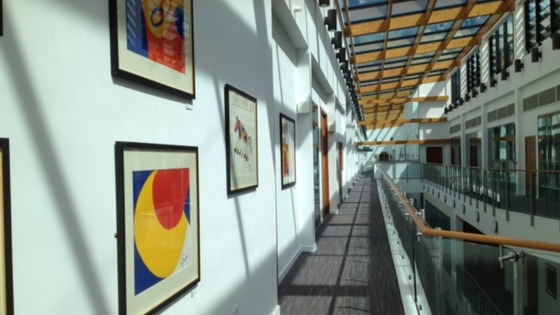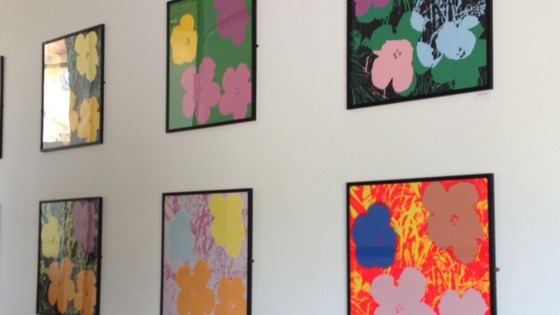 University spends £1.4m on art
Durham Uni: "Spending money on art is essential"
A spokesman for Durham University said developing its collections of art was "essential".
Students have called it a disgrace that the university spent £1.4m on art while increasing tuition fees to £9,000 a year.
But the statement, released by the university, said:
"Durham University is a custodian of many fine treasures and developing our collections of graphic art and sculpture for public display was an essential part of the original concept for the Palatine Centre.

"Some of the artwork was commissioned and reflects the University's academic strengths and the heritage of our region.

"The works that can now be viewed represent a rich and varied presentation of 20th and 21st century art.

"The University organises free guided tours and staff, students and the public are encouraged to come and enjoy it."
– Spokesman, Durham University
Load more updates