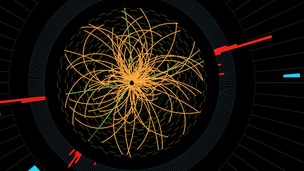 The Higgs boson has been hitting the headlines, but what exactly is it?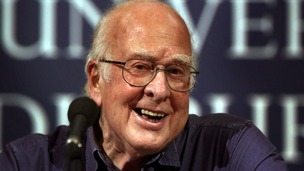 Ask Professor Peter Higgs about the particle, which bears his name and you will more than likely get a humble response.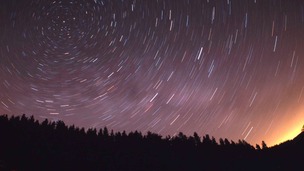 A bid to make Northumberland's sky Europe's largest area of protected night sky has now been put forward.
Live updates
Prof Peter Higgs in Durham
Prof Peter Higgs in Durham
One of the world's most renowned scientists says one of his greatest achievements has been to inspire a new generation.
Professor Peter Higgs is the physicist whose theories led to one of the most important discoveries in science, the Higgs Boson.
Put simply, a tiny particle that's considered to be the missing link in understanding how the universe works.
Professor Higgs was born in Newcastle and was back in the region today, November 5, to give a lecture at Durham University. He rarely gives television interviews. But today he made an exception.
Kenny Toal reports.
Advertisement
Prof Peter Higgs in Durham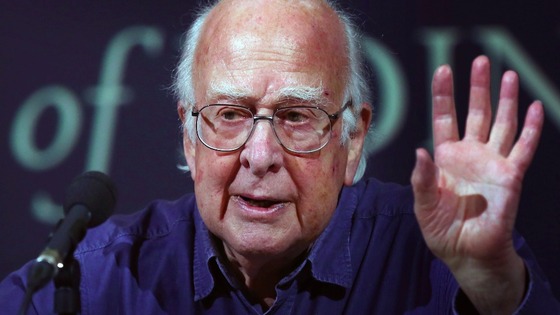 Nobel Prize winner Professor Peter Higgs is visiting Durham University today, November 5.
The physicist, who is originally from Newcastle, was awarded the Nobel Prize for his theory predicting the Higgs boson.
He will be giving a lecture to students this afternoon.
NE children behind on literacy
New figures show North East children who are about to start school are below the national average for development, including in their basic literacy and numeracy skills.
The Department for Education figures have prompted a debate on why our youngsters are not at the same standard as children elsewhere in England.
Union leaders claims that cuts to early years education have had a damaging effect.
Rachel Bullock reports.
"We are reforming childcare to drive up quality and improve outcomes for all children in the north east and across the whole country.

"We have reformed early years teaching qualifications to have the same maths and English tests as those for school teachers, introduced specialist educators into nurseries and are doubling the number of disadvantaged two year olds eligible for funded nursery care.

""From today Ofsted is introducing a tougher early years inspection framework to put a stronger emphasis on what is most essential for a child's development."
– Spokesman, Department for Education
NE children behind on literacy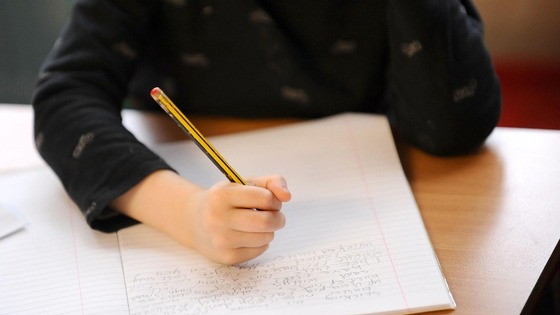 Pre-school children in the North East have the worst maths and literacy test performances in the UK.
Figures released by the Department of Education show that in some areas - before children even reach primary school - less than half have met the expected goals for their age group.
North East MPs say more resources are needed to make sure young people in deprived areas are not starting school at a lower level.
Advertisement
University staff walk out
Unite members working in universities across the country, including Newcastle University, are taking strike action today.
Unite national officer for education Mike McCartney said:
"Our members are taking this action with a heavy heart, but they have endured a five-year pay drought. We are calling for the employers to get around the table urgently so that our members contribution to the prestige and reputation of higher education is recognised.

"You have the curious scenario of highly-paid vice-chancellors at UK universities travelling the world extolling the merits of their universities to attract more foreign students.
"Yet, at the same time, our members, who underpin these highly regarded institutions of academic excellence, are treated with disdain when they ask for a decent pay rise, at a time when household bills, such as energy costs, are going through the roof.

"We hope that the strike will focus employers' minds and they realise their staff are their most important asset and reward them accordingly."
– Mike McCartney, Unite national officer for education
University staff walk out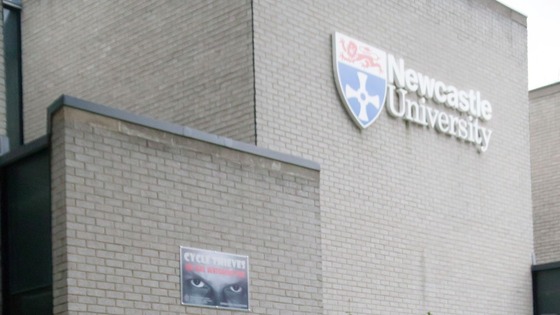 Members of the Unite union who are working in universities across the UK are taking strike action today in a row with the Government over pay and working conditions.
Lectures will be cancelled as staff form picket lines in cities around the country this morning, including Newcastle.
Unite is taking industrial action in a joint operation with the University and College Union (UCU) and Unison. The move is expected to cause the most widespread disruption at universities for years.
A new report describes the North East as the worst region to be young in the entire UK. The claim has come from the charity, the Intergenerational Foundation.
It studied Government data in areas like employment, health, education and voting numbers. It concluded there is less fairness between the generations in our region, than any other.
Angus Hanton, the co-founder of the Intergenerational Foundation says, 'Our research demonstrates that where you live has a direct impact on your prospects as a young person compared to older generations.
If policy-makers want to take the plight of young people seriously they must act now by addressing these pressures regionally.'
The Conservative MP for Stockton South, James Wharton, does not accept that young North Easterners have the poorest prospects in the UK. He said:
'I think it's difficult for young people right across the country. In the North East when it comes to housing, our housing although still expensive and out of the reach of many young people, is less expensive than it is in the south and the national average.'
For the views of some of the region's young people, watch a full report from Helen Ford:
Students from the North East are being invited to an open day at one of Europe's leading universities.
Maastricht University in the Netherlands is opening its doors to prospective undergraduate students on November 9 to give them an opportunity to meet staff and have a look around.
"I read about Maastricht in the media, went to an open day, and fell in love with the place. It's a really pretty, relaxed city, and the British students I spoke to said coming here was the best thing they'd ever done.

"My course is a good cross of disciplines. I have the opportunity to learn languages, as well as studying law, economics, history and politics.

"So far, coming here has been a brilliant experience. I settled in really luckly and found a good group of friends from all over the world."
– Calum Thomson, 18, from Morpeth, Northumberland

The total number of undergraduates from the UK studying at Maastricht has risen by 134% over the past two years to reach 300.
"It is clear that a growing number of UK students are coming to realise that Europe has a great deal to offer if they are looking for high quality education, a stimulating student experience, and great career prospects. Financial support is also available, so together with competitive tuition fees a Maastricht degree is very affordable as well as highly desirable."
– University spokesperson

Maastricht is ranked sixth in a global league table of universities under 50 years old this year, above York and Lancaster.
Load more updates