Durham councillors have approved controversial plans to terminate the contracts of 2,700 teaching assistants and re-employ them on changed conditions.
Many teaching assistants and their unions say this will cost them up to £400 per month.
Durham County Council insists the proposals are necessary, otherwise it could face equal pay challenges due to discrepancies between different positions.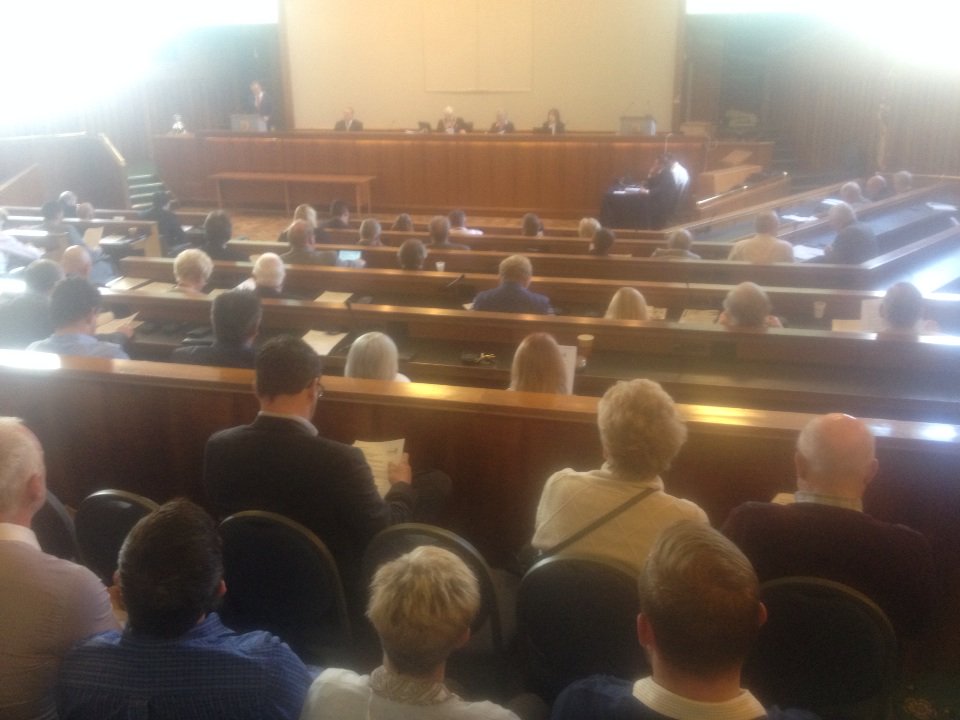 Hundreds of people have gathered for the funeral of Tyler Garwood in Newcastle. The 14 year old died suddenly of suspected meningitis two weeks ago.
Tributes were paid to the Kenton School pupil and talented footballer when his death was announced.
Mourners were encouraged to wear Newcastle United football shirts for the funeral.
Advertisement
The headmaster at a boarding school in Durham has questioned why an offer, made eight months ago, to place unaccompanied Syrian refugee children had still not been taken up.
Durham School is among group of independent schools around Britain, to have offered a total of 80 free places for child refugees.
The government says the Syrian Resettlement Programme has promoted the offers to councils - and Durham County Council told us it was actively looking into the logistics needed to considered before any children are placed in the county.
Watch our Education & Social Affairs Correspondent Tom Sheldrick's report:
The group representing schools in the North East has welcomed the government's decision to abandon plans to force all schools to become academies.
The proposals were announced in March's Budget, and have proven highly controversial.
It is understood that the government's U-turn will now mean schools rated good and outstanding by Ofsted will be given the choice of whether to take on academy status.
SCHOOLS NorthEast, which represents 1,250 schools in the region, said "the Department for Education is at risk of becoming the Ministry of Mass Confusion" over recent "turmoil" that is "unsettling schools."
The group said it will now be seeking clarification from the government over what happens next.
The past few weeks have been nothing short of shambolic. We have seen Sats tests thrown into absolute chaos by leaked papers, parental boycotts, a backtracking on reception assessments due to comparability issues that had been flagged to the Government before, and now a U-turn on the most significant element of the education white paper. The Department for Education is at risk of becoming the Ministry of Mass Confusion.

There is no clear picture of what these changes mean for the North East. The Government is still set on delivering their academisation promise, but through other means. We want to know what that entails and which areas in our region will be at risk.
– Mike Parker - Director, SCHOOLS NorthEast
This SATs boycott event in Thornley Wood, Gateshead, was attended by 28 children. There were woodland games, den building and a campfire for children who missed school today.
Children enjoy a music and painting workshop at a SATs boycott event in Heaton Park, Newcastle.
Read the full story ›
Advertisement
There are events taking place across the North East today for children who have missed school in protest of SATs exams.
Approximately 30 children and their parents attended a SATs boycott event at Brafferton Village Hall in Darlington.
Instead of a normal day in the classroom the children took part in arts, crafts and a nature walk.
The Department for Education is reminding parents they should only take their children out of school in exceptional circumstances.
8 year-old Sonny Campbell-Critchley told us how he sometimes gets nervous before school tests.
His mum Emma Campbell-Critchley explained why she kept her children out of school today:
Thousands of primary school pupils in the North East are expected to be absent today, as parents pull them out to protest against SATs.
Read the full story ›
Hundreds of people have joined a walk in memory of a teenager from Newcastle who died from suspected meningitis.
Read the full story ›
The 'Let Our Kids Be Kids' campaign wants parents to keep their children off school saying they are "over-tested and over-worked".
Read the full story ›
Load more updates