X Factor judge Cheryl Fernandez-Versini has hit back at media reports criticising her weight.
Read the full story ›
X Factor winner Joe McElderry is to play another famous Joseph on stage next year.
The 24-year-old, from South Shields, will wear the coat of many colours for a UK tour of Joseph and The Amazing Technicolour Dreamcoat.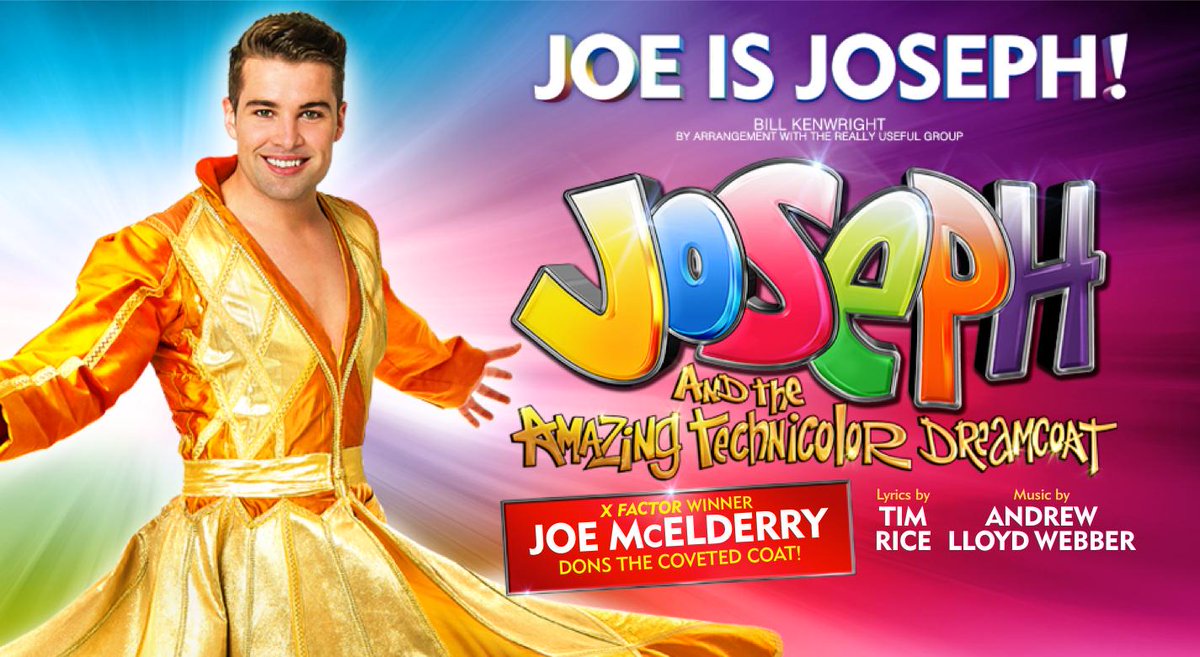 Bill Kenwright's production of Tim Rice and Andrew Lloyd Webber's family musical continues on its record breaking tour having sold to date an estimated 15 million tickets.
The dates and venues for the 2016 tour have yet to be revealed.
Advertisement
Simon Cowell bit his lip and appeared to wipe away a tear during Josh Daniel's performance, which got a standing ovation.
Read the full story ›
One of the companies which sold tickets for the Sir Tom Jones concert in Alnwick, has told its customers it will not be offering refunds.
The gig at Alnwick Castle, on 8th August, ended early because of a power failure. Around 7,500 people were in the audience.
The Teesside-based organiser, Loose Cannon, has since apologised for what happened, blaming the power cut on the failure of two generators which it says were provided by a contractor. Loose Cannon says it will not discuss the issue of compensation until more facts are known.
Now the ticket sales company Ticketmaster has e-mailed its customers to say it will not be offering a refund on the grounds that the 'majority' of the concert went ahead. Ticketmaster stresses that proceeds from ticket sales have now been passed to its clients and are no longer in its control.
Below is the full text of the e-mail from Ticketmaster to customers:
Loose Cannon have confirmed that the majority of the set did go ahead.

As a ticket agent, we sell on behalf of the event organisers, so now that the event's passed the funds from ticket sales have now been forwarded to our clients and are no longer under our control.

We do understand that the main act started a little later than planned, and the end of the show was abrupt because of the power failure, so we've been liaising with Loose Cannon on your behalf regarding this matter – however, on this occasion we wouldn't be in a position to offer a refund for your tickets as the majority of the event did go ahead.

As outlined in our previous response, if you'd like to discuss any other issues regarding the event, we'd recommend that you contact the event organisers directly by emailing alnwickenquiries@loosecannonevents.com.

I'm sorry again that we can't help you further with this, but I trust that Loose Cannon will be able to fully address your concerns.
– Ticketmaster
The X Factor judge is raising funds to support disadvantaged young people in the North East
Read the full story ›
Loose Cannon Events, the Middlesbrough company behind Sir Tom Jones' concert at Alnwick Castle on Saturday August 8th, which was cut short by a power failure, has released the following statement.
Loose Cannon is a small, independent company and we used our best endeavours to organise the Tom Jones concert with a team of proven and experienced people, together with fully complying with all statutory requirements.

< Each event we undertake and deliver allows us to go onto the next event, bringing bigger acts to the North East for everyone to enjoy. We have done several outdoor shows over the years (Olly Murs, Snoop Dogg, and a whole host of well-known international DJ's).

< In staging a concert of this calibre and size of the Tom Jones concert, we brought on board recognised experts in their chosen fields along with local Northumbria agencies and partners including; Live Nation, TicketMaster, Skiddle, Groupon, Alnwick Castle, and the Northumberland Safety Advisory Group (SAG) and its partners. Their help and assistance was, and still is greatly appreciated.

< Regarding the Tom Jones concert, the main issue is undisputable, that due to reasons beyond our control and reasons not yet known, both the generators that were synchronised together failed. We contracted a large national company. This company provide generators too many large scale events and were engaged to look after the production's power needs; they fully installed and had staff on site for the duration of the concert.

< The failure of the generators caused the abrupt end to the Sir Tom Jones's concert.

< People have listed various other issues and whilst we respect these comments, it is however the abandonment of the concert that we believe we need to address as a priority. As soon as we have the facts and information available, this will be made public.

< As a company, until the principal issue of the generators failing is resolved, we are not in a position to engage in any discussion about compensation.

< As and when this changes we will of course inform all interested parties. We appreciate that this is what ticket-buyers want to know about, but the facts need to be established and confirmed and the legal involvement needs agreement between a number of parties. This must be finalised before we can advise on any compensation.

< This is not how was had envisaged our flagship event concluding and I would like to again apologise for concert-goers disappointment. As previously mentioned all emails are being replied to and will be responded to within 28 days.
– Neil Winterbottom, Director, Loose Cannon Events
Advertisement
As she sang the lyrics "And no one can love you, the way I used to do", her voice faltered and her bandmates rushed to her shield her from their audience and cameras which were live-streaming their performance online.
Perrie's ex-fiance, Zayn Malik, reportedly regrets dumping her via text message.
Even if you're in Little mix's fandom or not, if Perrie crying doesn't break your heart, then you're not a human. http://t.co/yrKGHVCJTU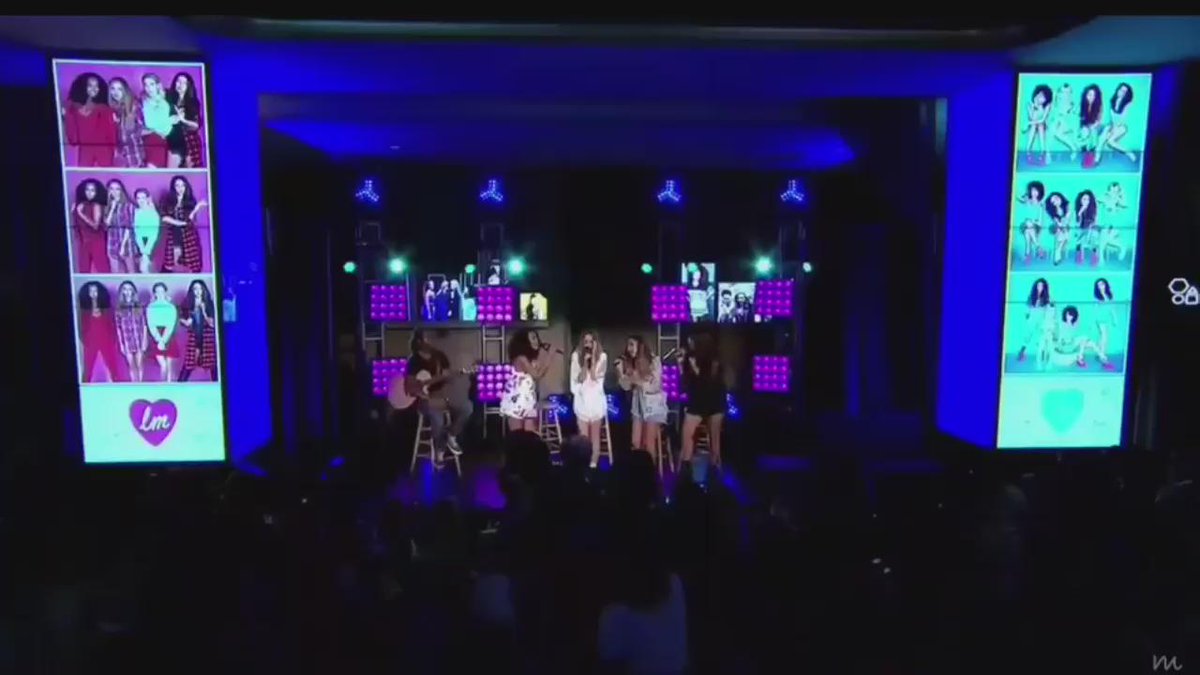 Little Mix appeared on The Late Late Show with James Corden in the US on Monday night, in their second major interview since band member Perrie Edwards split from her fiance Zayn Malik.
I'm good. I'm having an absolute blast in America.

Things are going so well.

I wake up every day and I thank my lucky stars for these three girls.
– Perrie Edwards
Were you at the concert? Tell us about your experience by emailing pamandian@itv.com or tweet @ITVTyneTees.
The company behind Sir Tom Jones' gig at Alnwick Castle - where a power failure cut short his performance - has apologised to thousands who attended.
Firstly, Loose Cannon would like to sincerely apologise for the way concert-goers were left feeling after the Tom Jones concert on Saturday 8th August.

All complaints are being recorded and will responded to as soon as possible and within 28 days.

As previously stated a large national company provided all the power and tower lighting units for the site, this included 2 large synchronised generators that provided all the production power. Synchronised units are always used on events of this nature to allow a seamless crossover should a fault occur on one of the units.

Unfortunately on this occasion it appears both units developed faults.

The supplier had engineers on site for the full duration of the performance. Unfortunately after a second loss of power towards the end of Sir Tom's performance, the show came to an abrupt end.

As a company we have commissioned an independent report into the causes of both generators failing. We are also awaiting the supplier providing us with their findings.

We will continue to update our Facebook page as and when we can and as mentioned will be replying to customers who have emailed us.
– NEIL WINTERBOTTOM, LOOSE CANNON EVENTS
Load more updates