This was the scene in Scarborough on Saturday morning after yesterday's tidal surge.
The Environment Agency has teams out assessing the impact of the high tides and checking the defences.
Police say the crash on the A19 was weather related and one man involved was taken to hospital with shock
Read the full story ›
Advertisement
Almost 1,100 homes across the Tyne Tees region are without power after wintry weather hit the North East on Friday morning.
In Bamburgh, in Northumberland, 170 homes are without power and Northern Powergrid say power may not be restored until later on Friday afternoon.
If you're affected by power outages, you can check for an estimated restore time below.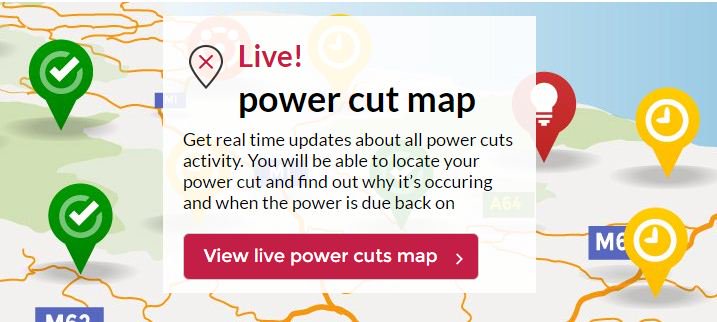 There are also homes in North Tyneside, Teesside, South Tyneside, Wearside and County Durham without power.
Northern Powergrid estimates power will be restored in stages throughout Friday between 10.45am and 3pm.
A very unusual sight indeed! A common dolphin has been spotted making its way up the River Wear towards the Stadium of Light.
Read the full story ›
The Environment Agency is warning people to expect high tides and strong winds over the coming days. This could result in flooding.
Read the full story ›
An earthquake has hit the north sea off the coast of North Yorkshire.
The British Geological Survey confirmed an earthquake with a magnitude of 3.8 struck at 6.52pm on Tuesday, around 100 miles east of Scarborough.
It was located 50km away from the site of the biggest UK earthquake ever, recorded at Dogger Bank in 1931.
British Geological survey devices located in Glasidale around 10 miles east of Whitby showed the tremor:
Following the quake some social media users took to to Twitter to poke fun at the incident by posting mocked up photos, exaggerating the impact of the tremor, and even creating the hashtag #prayforscarborough.
One Twitter user shared an image of an upturned wheelie bin with the words "Never forget we will rebuild" superimposed on it and another shared a picture of a floored goat with the message "3.9 earthquake off the coast of Scarborough,hope everyone is alright!"
Sorry, this content isn't available on your device.
Sorry, this content isn't available on your device.
Sorry, this content isn't available on your device.
Sorry, this content isn't available on your device.
Sorry, this content isn't available on your device.
Advertisement
The rural landowners association , the CLA, has backed the Christmas crackdown on fly-tipping by the region's councils, but wants them to make a collective New Year's resolution that this will continue throughout 2017.
The Local Government Association says councils will be using powers to issue fixed penalty notices up to £400 and seize and destroy vehicles used by offenders as part of a "pre-Christmas, zero-tolerance" nationwide initiative.
The news comes as the cost of clearing up fly-tipping in England has hit nearly £50 million, with councils having to deal with almost 900,000 incidents every 12 months.
However the problem isn't confined to streets and lay-bys, but also farm land used to grow crops.
The CLA, which represents landowners, farmers and rural businesses, says it is receiving more and more reports from members saying rubbish is being dumped on their land almost every day of the week.
"We receive regular reports from our members of fly tipping, particularly when their land is located on the fringes of urban areas.

"The waste involved is not just the occasional bin bag, but large household items, from unwanted sofas to broken washing machines, and building materials – even hazardous waste.

"The estimated average cost to rural businesses of this anti-social behaviour is £800 per incident and is a continuing and damaging blight on our countryside.

"The opportunity to issue fixed penalty notices and/or seize vehicles has been available to councils since May of this year.

"It is high time they began to use these powers and make people think twice about dumping their rubbish illegally.

"The crackdown should not just be for the Christmas period, but throughout 2017. "This will not only ease the pressure on the public purse, but also on demoralised farmers and landowners who are simply fed up with dealing with clearing up somebody else's waste at their own expense.

"The maximum fine is £50,000 or 12 months imprisonment if convicted in a Magistrates' Court, but this is never enforced – if it was, it might well put people off. "Frequently, it costs more to bring an offender to court than the penalty actually imposed.

"Our MPs need to take note of this blight on our countryside and put pressure on the Courts to enforce a much higher penalty to those that flaunt the law. "There is no deterrent if the fines imposed are going to cost criminals less than disposing of the rubbish legally."
– Tim Woodward, CLA Regional Surveyor
Council proposals will result in loss of eight roles and affect a third of households
Read the full story ›
Anti-fracking campaigners are entering their second week at a protest camp they have set up in North Yorkshire.
Read the full story ›
North Yorkshire County Council has released a statement to say the body is grateful for the ruling of the High Court on fracking.
Read the full story ›
Load more updates